Insight at all times into your
project progress

and time tracking

Exact for Project Management gives you insight into your projects at all times and enables you to increase the number of declarable hours. Your accounting and CRM are seamlessly integrated into time tracking, project monitoring, capacity planning, purchasing and billing.

The ultimate
all-in-one software

for consultancy firms and service providers

Are you looking for simple time registration & billing software? Or are you going for a comprehensive solution to consolidate projects and financial results across multiple international operating companies?  Exact has the perfect solution that supports your growth ambitions. This will ensure you deliver your projects on time, within budget and as agreed. You will also ensure healthy margins, because you will not be wasting any time.

 
Benefits of
project management

software
Easy time registration
Your employees can register their hours immediately and easily. You can make direct adjustments based on progress reports. You can serve your customers even better by saving time and having a better understanding of your business.
Read more about Exact for Time & Billing
Invoice correctly on time
Exact allows you to easily convert your hours into correct invoices. You will no longer make any mistakes and you will never forget to invoice. You will reduce the risk of payment arrears by always having insight into the outstanding items and sending payment reminders will be easy.
More billable hours
Prevent money leaks as the number of complex projects and employees increases. Exact gives you a grip on costs and margins through better project monitoring and allows clever capacity utilisation.
Fixed income rather than monthly targets
Strengthen customer relationships and benefit from predictable turnover. Exact enables you to manage your monthly, quarterly and annual subscriptions and gain instant insight into recurring revenue and expected growth.
Manageable growth
As your growth and complexity increase, but you want to stay in control, Exact will continue to support you. Projects, employees and relations are centrally managed. The inter-company functionality allows you to easily settle transactions between various branches. The figures are easily consolidated, without spreadsheets and long, time-consuming closing cycles.
Do business anywhere, any time
At home, at the client's offices, or your own; Exact software works wherever you are. Manage your most important data from your laptop, smartphone or tablet. Exact supports you in your growth and overcoming challenges, so that you can stay in business. Whatever may happen.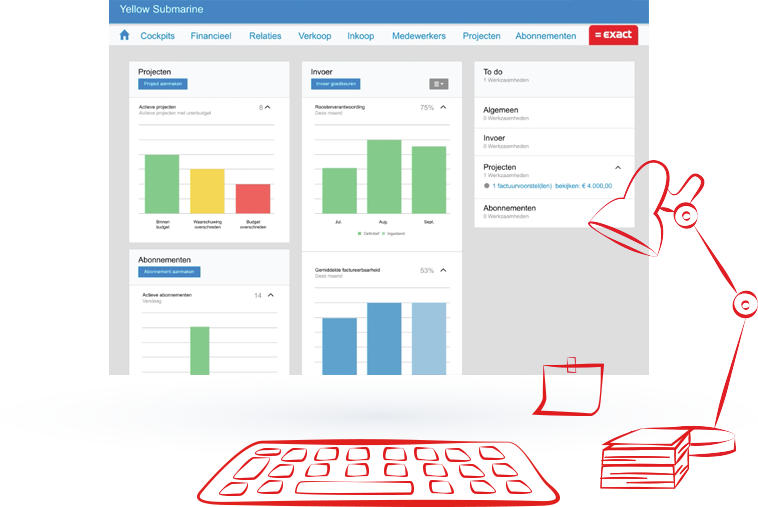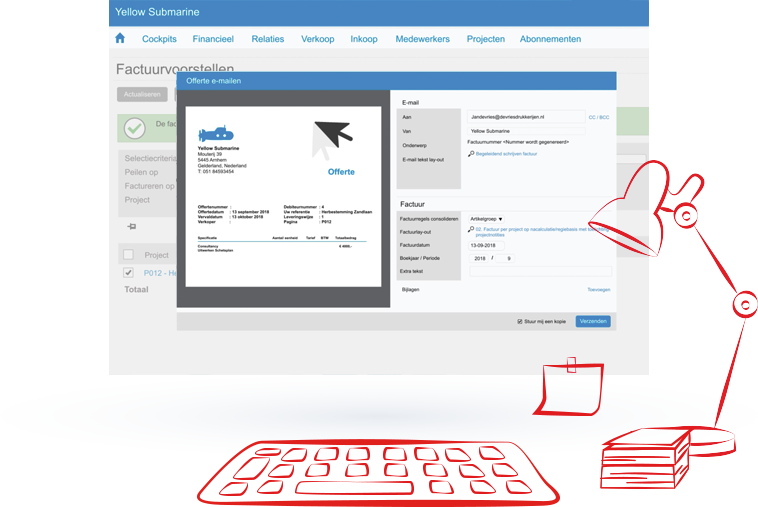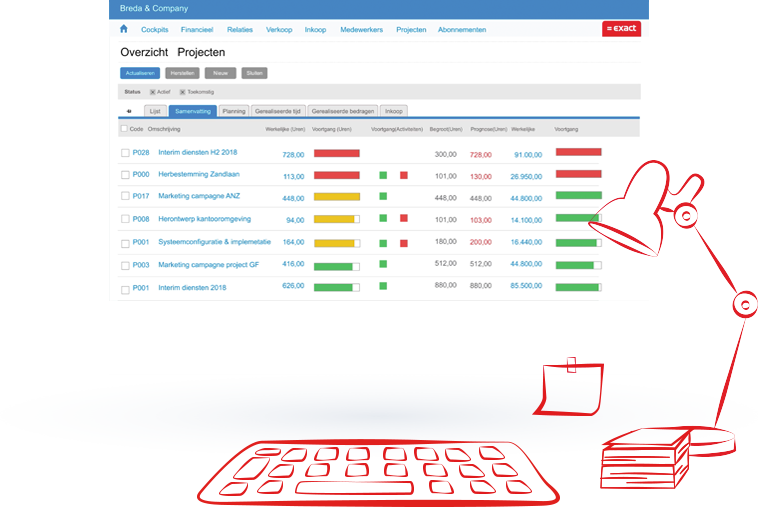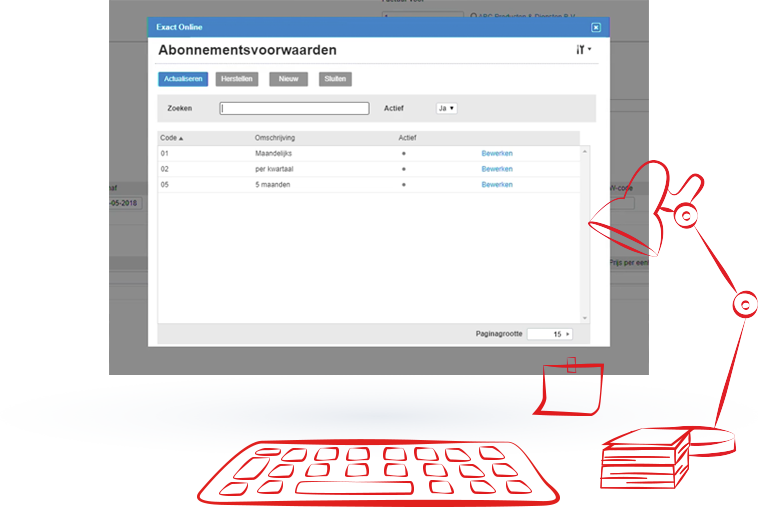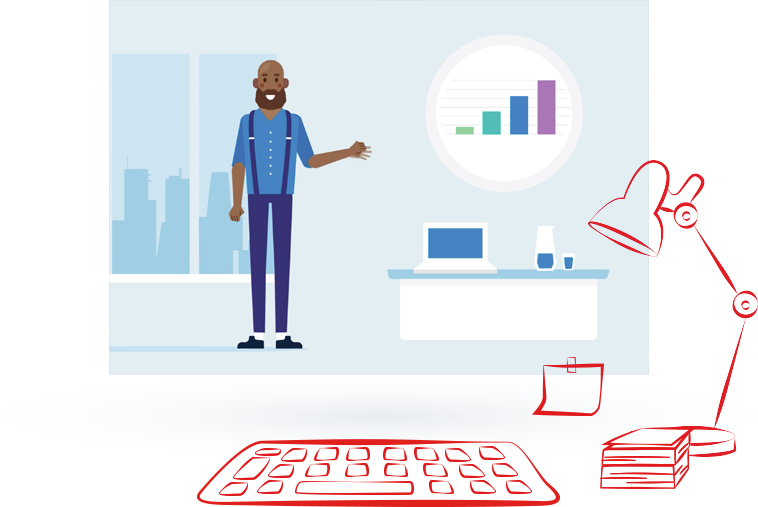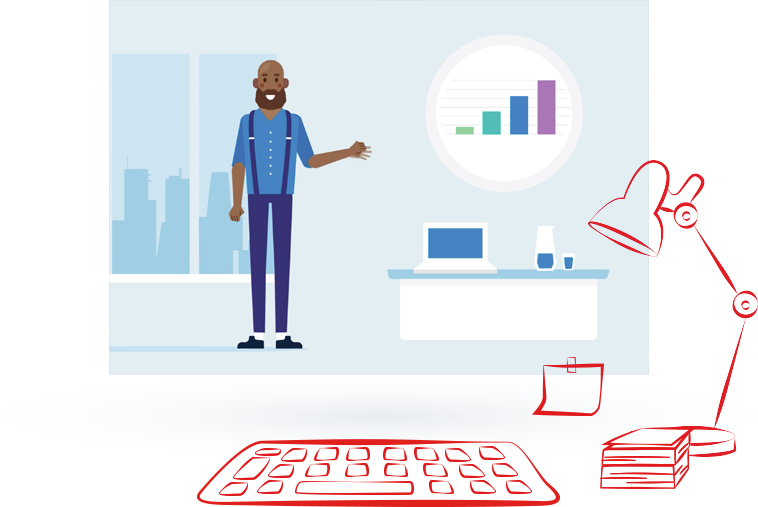 Client testimonials

Van Wijngaarden

Finance, invoicing, inventory, manufacturing, CRM, projects and purchasing – everything is now connected and carried out within a single system. This works brilliantly for us. Despite the growth of the company our office still has the same number of staff, which is really saying something.
Client testimonials

Valk Welding

We appreciate going with the flow of developments of an Exact standard package. This leads to a stable and continuous process. Exact is also a stable partner
Client testimonials

Tebodin

With Exact Globe, we have been able to reduce our reporting time by 20%.
Client testimonials

Yogi Tea

Quality requirements, warehousing and administration under control.
Client testimonials

Qlip

As a dairy country, we're already forerunners, but there's still a whole new world to conquer. Exact's software will help a quality control company such as Qlip to maintain this leading position even more effectively.
Client testimonials

Agrifac Machinery

The Exact solution is intelligently set up, our information overview becoming increasingly more accurate which in turn supports the effectiveness of our planning. It's a piece of cake to review or update your production plans in Exact.
Project Management

€ 239

Per month

Gives more control of project costs and more insight into capacity utilisation to project organisations with a need for tighter project monitoring.

1 user included

i

2 time report users included

i

2 accounts included

i

All features of Time & Billing

WBS project management
Capacity planning
Absence & leave
Purchasing

A fast, secure cloud solution that evolves with your business.
Exact Online forms the basis

Try it for freeOrder now

Project & Contract Management

€ 339

Per month

For service providers who offer subscriptions and periodic services as well as projects.

1 user included

i

2 time report users included

i

2 accounts included

i

All features of Project Management

Regular billing of subscriptions
Extensions and indexing
Recurring revenue analysis
Revenue forecast

A fast, secure cloud solution that evolves with your business.
Exact Online forms the basis

Try it for freeOrder now

Project Management Ultimate

From € 435 per month

For more multi-company project organisations that want to grow in a manageable way and spend less time on time-consuming closing cycles and consolidation processes.

All features of Project & Subscription Management

Modular expansion, including:

Full suite with multi-company accounting
Financial consolidation
International localisation
Process monitoring with regard to work flow management
Business analytics
Social collaboration

Scalable solution in the Exact Cloud or your own cloud, or an on-premise solution.
Exact Globe and Exact Synergy form the basis

Download the brochureRequest a quote
Expand your software

with add-ons

With the most extensive choice of convenient and industry-specific links: choose from more than 220 apps. Work even more efficiently and make use of smart apps that save even more time: from bank links to smart tools for automating work orders and incoming invoices.
Training, support and
consultancy
Our unique services will help you quickly get started with Exact for Project Management. All advice options and ways to get a great head start are available here. Support, training, consultancy: our services to help you keep an overview of all your processes.
Need help making your selection?
Use the product selector to find out which package is right for your business within seconds.