The number one software for
forward-thinking

accountants

Carry out your administrative tasks more efficiently and increase your customer satisfaction with online ease of use and insight using No Hands Accounting. Furthermore, this also gives you more time to offer advice and create opportunities to provide additional services. That's why Exact for Accountancy is the number one software for accountancy and payroll firms.

Ambitious accountants and bookkeepers choose Exact
software
Do you want to work with clients in a smart way, provide advice and go digital? Exact for Accountancy does it all. We support you in your goal to achieve higher margins and customer satisfaction. And with Exact for Accountancy, you have a strong foundation for developing services that make you stand out from the crowd as well as powerful business models.
Firms and clients
go smart
Cloud software is secure, flexible, easy to get started with and have predictable monthly costs. You and your clients always work with the latest version and the latest innovations, and via your smartphone, too. Find out how Exact for Accountancy can support your business.
Intelligent automation
Entry and verification tasks can now be automated with No Hands Accounting. Did you know that the accountancy software is self-learning and takes on tasks via automated bank feeds, intelligent scanning and automated robot suggestions? As a result, you save time thanks to intelligent automation.
Online collaboration
Online collaboration is the driving force behind Exact Online. Link your environment to your clients' accounting systems or offer clients, for whom you do the bookkeeping, online convenience via My[Firm]. Your clients can provide documentation with ease, have real-time financial insights and communication is clear.
Valuable business advice
By linking Exact for Accountancy to your clients' companies, you gain real-time insight into your clients' figures. Determine your clients' factors for success and create dashboards you can use to share data online. By comparing KPIs, you can recognise service opportunities to benefit both you and your clients.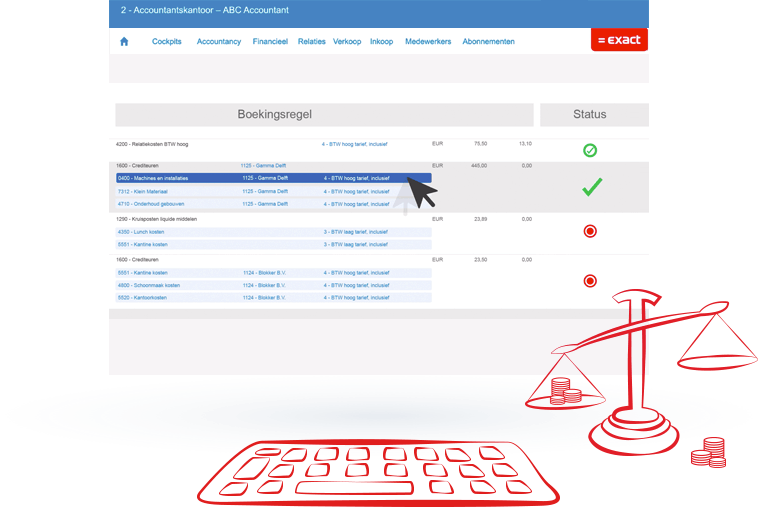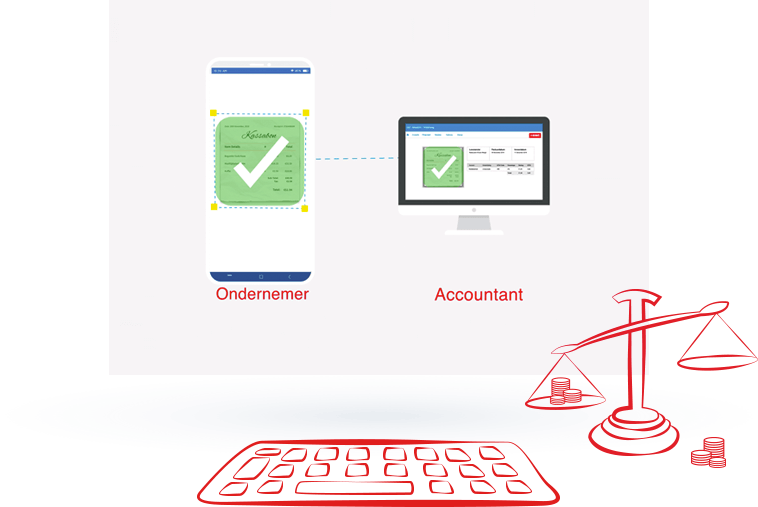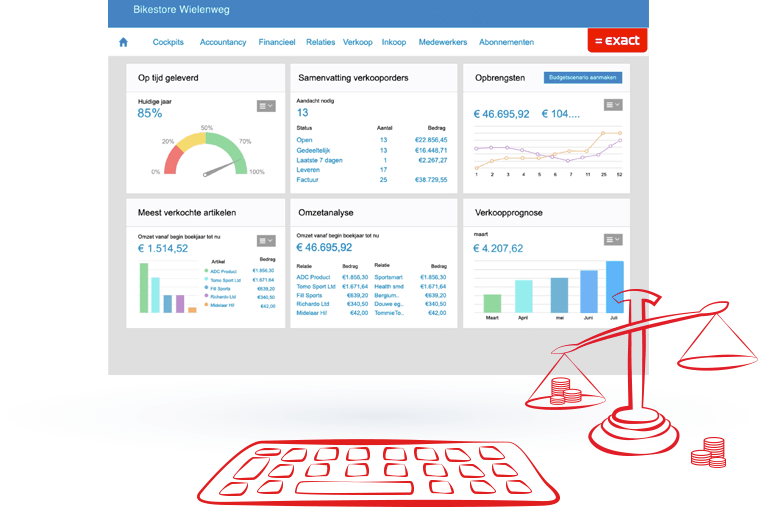 Client testimonials

RS Finance

We are able to achieve growth of at least 50% thanks to our industry-specific approach with Exact Online and the foresight to stop when the customer is satisfied.
Client testimonials

Kop of Munt

Looking at the graphs with my clients makes me happy: they know where they stand and where they are going. Exact Online powers our company.
Client testimonials

Crowe Horwath Foederer

Customers opt for Exact Online because it's user friendly and easy to link to other systems.
Client testimonials

De Jong Accountants & Adviseurs

Our consultancy turnover grew from around 20% to over 40%.
Client testimonials

HLB Van Daal Adviseurs en Accountants

Exact gives us tools to help clients more effectively, thereby enabling us to make the right decisions with them.
Essentials

€ 39

Per month

No-nonsense accounting in the cloud.

Includes 1 user

i

Includes 1 administrator

i

Features

Collaboration

i

Accounting
Multi administration management

i

Try it for freeOrder now

Most widely chosen

Plus

€ 79

Per month

Advanced accounting with No Hands Accounting.

Includes 1 user

i

Includes 1 administrator

i

All features of Essentials

Bank feeds
App connectivity

i

Find & Correct

i

Try it for freeOrder now

Professional

€ 199

Per month

Optimum accounting and extra service for large firms.

Includes 1 user

i

Includes 1 administrator

i

All features of Plus

Priority support

i

Access to the Product Strategy Council

i

User profiles

i

Try it for freeOrder now
Optimal
client management
Choose the desired level of efficiency and online convenience for each client. If you require more than just management, expand your subscription – with the No Hands Unlimited client company type, you can enter an unlimited number of invoices using Scan & Recognise or real-time invoicing (PEPPOL/UBL) for a fixed price each month.
Expand your accountancy software
Work even faster and smarter by linking your Exact software to your favourite apps. You can find your favourite software in the Exact App Centre.
Consultancy,

training and support

The right support for applying smart automation
Need help making your selection?
Use the decision aid to find out which package is right for your business within seconds.