The number one software for
forward-thinking

accountants

Carry out your administrative tasks more efficiently and increase your customer satisfaction with online ease of use and insight using No Hands Accounting. Furthermore, this also gives you more time to offer advice and create opportunities to provide additional services. That's why Exact for Accountancy is the number one software for accountancy and payroll firms.

Ambitious accountants and bookkeepers choose Exact
software
Do you want to work with clients in a smart way, provide advice and go digital? Exact for Accountancy does it all. We support you in your goal to achieve higher margins and customer satisfaction. And with Exact for Accountancy, you have a strong foundation for developing services that make you stand out from the crowd as well as powerful business models.
Firms and clients
go smart
Cloud software is secure, flexible, easy to get started with and have predictable monthly costs. You and your clients always work with the latest version and the latest innovations, and via your smartphone, too. Find out how Exact for Accountancy can support your business.
Intelligent automation
Entry and verification tasks can now be automated with No Hands Accounting. Did you know that the accountancy software is self-learning and takes on tasks via automated bank feeds, intelligent scanning and automated robot suggestions? As a result, you save time thanks to intelligent automation.
Online collaboration
Online collaboration is the driving force behind Exact Online. Link your environment to your clients' accounting systems or offer clients, for whom you do the bookkeeping, online convenience via My[Firm]. Your clients can provide documentation with ease, have real-time financial insights and communication is clear.
Valuable business advice
By linking Exact for Accountancy to your clients' companies, you gain real-time insight into your clients' figures. Determine your clients' factors for success and create dashboards you can use to share data online. By comparing KPIs, you can recognise service opportunities to benefit both you and your clients.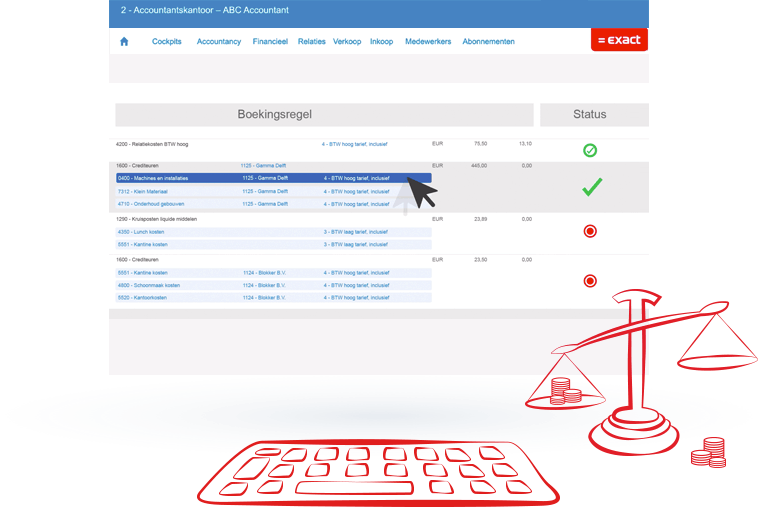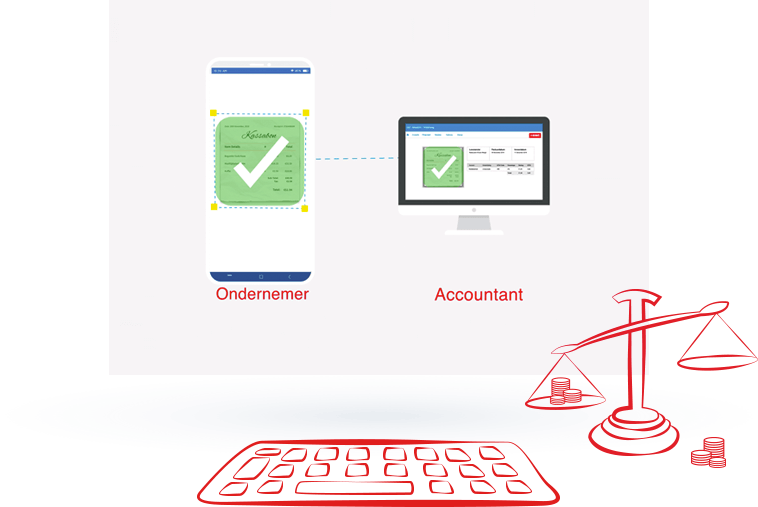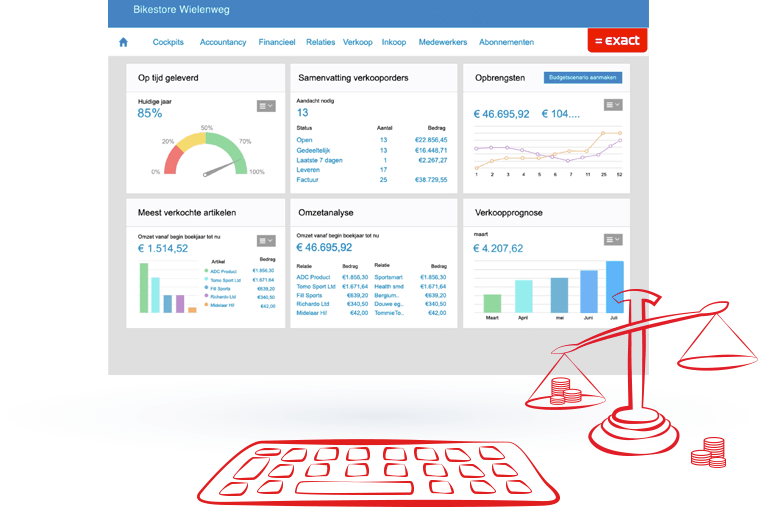 Client testimonials

Van Wijngaarden

Finance, invoicing, inventory, manufacturing, CRM, projects and purchasing – everything is now connected and carried out within a single system. This works brilliantly for us. Despite the growth of the company our office still has the same number of staff, which is really saying something.
Client testimonials

Valk Welding

We appreciate going with the flow of developments of an Exact standard package. This leads to a stable and continuous process. Exact is also a stable partner
Client testimonials

Tebodin

With Exact Globe, we have been able to reduce our reporting time by 20%.
Client testimonials

Yogi Tea

Quality requirements, warehousing and administration under control.
Client testimonials

Qlip

As a dairy country, we're already forerunners, but there's still a whole new world to conquer. Exact's software will help a quality control company such as Qlip to maintain this leading position even more effectively.
Client testimonials

Agrifac Machinery

The Exact solution is intelligently set up, our information overview becoming increasingly more accurate which in turn supports the effectiveness of our planning. It's a piece of cake to review or update your production plans in Exact.
Our Accountancy subscriptions
Essentials

€ 39

Per month

No-nonsense accounting in the cloud.

Includes 1 user

i

Includes 1 administrator

i

Features

Collaboration

i

Accounting
Multi administration management

i

Try it for freeOrder now

Most widely chosen

Plus

€ 79

Per month

Advanced accounting with No Hands Accounting.

Includes 1 user

i

Includes 1 administrator

i

All features of Essentials

Bank feeds
App connectivity

i

Find & Correct

i

Try it for freeOrder now

Professional

€ 199

Per month

Optimum accounting and extra service for large firms.

Includes 1 user

i

Includes 1 administrator

i

All features of Plus

Priority support

i

Intercompany 

i

User profiles

i

Try it for freeOrder now
Optimal
client management
Choose the desired level of efficiency and online convenience for each client. If you require more than just management, expand your subscription – with the No Hands Unlimited client company type, you can enter an unlimited number of invoices using Scan & Recognise or real-time invoicing (PEPPOL/UBL) for a fixed price each month.
Expand your accountancy software
Work even faster and smarter by linking your Exact software to your favourite apps. You can find your favourite software in the Exact App Centre.
Consultancy,

training and support

The right support for applying smart automation
Need help making your selection?
Use the decision aid to find out which package is right for your business within seconds.