Future-proof construction software for
digital construction companies
Exact for Construction is the digital foundation of your construction company. Our software for the construction sector helps to realise higher margins. Our secret? Full digitalisation and integration of all processes in the office, on site, on the road and with your subcontractors and customers. Making sure that everyone in the chain is on the same page. You will be able to work incredibly efficiently and complete more profitable construction projects more quickly. And with our future-proof platform, you will be set for years to come.
The
digital highway

for your business data

Exact construction software achieves immediate results. Whether it's current project progress, last-minute updates to a construction drawing, available capacity for a new project, or your working capital, everything can be retrieved within seconds. It doesn't matter where you are or which device you happen to be using. No more searching, waiting or estimating. From now on, you will find what you need, you will be certain of the data and you will be able to tick those items off your list.
Improve your margins through streamlined communication
Communication with employees, clients and suppliers is role-based via our construction software. Only relevant data are shown for each role. We also support Ketenstandaard bouw & installatie, which allows you to invoice electronically, submit maintenance orders, exchange status messages and purchase products. This prevents miscommunication and improves your margins.
Increase your efficiency and achieve a faster response in the chain
Everybody sees the same data in real time. If a project milestone is set to be completed at the construction site, this will be visible immediately in the office. This also applies to entered hours and material costs. You will know in advance whether the project is within budget, whether labour productivity is up to standard or whether more capacity should be made available to deliver a project on time.
Integrate your processes and increase your margins
Our software for the construction industry integrates all your construction company's relevant processes and data. It allows you to create a platform that can make your data work for you. You can achieve smarter purchasing, better project management and faster invoicing. And thanks to the cloud and our API, the software is open and can be linked to other applications. So help increase your margins now with a flexible, future-proof platform.
Do business anywhere, any time
At home, at the client's offices, or your own; Exact software works wherever you are. Manage your most important data from your laptop, smartphone or tablet. Exact supports you in your growth and overcoming challenges, so that you can stay in business. Whatever may happen.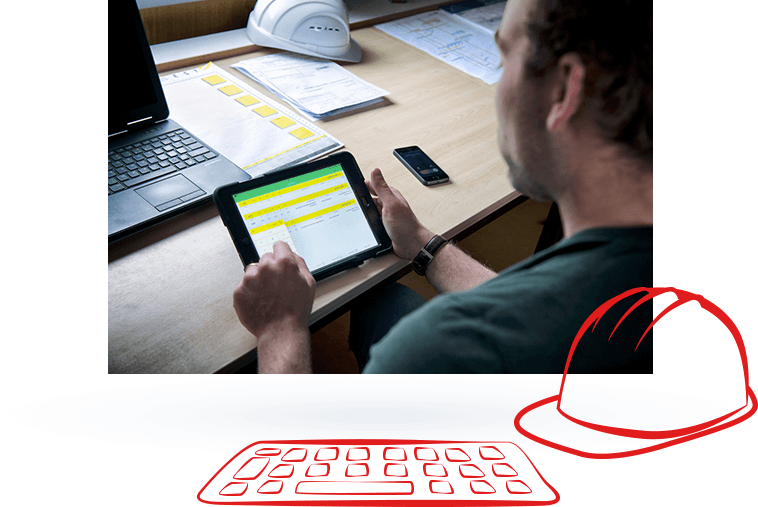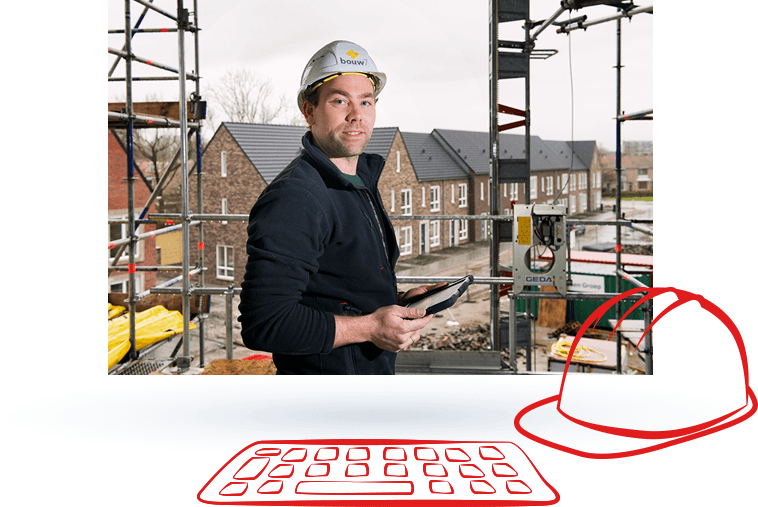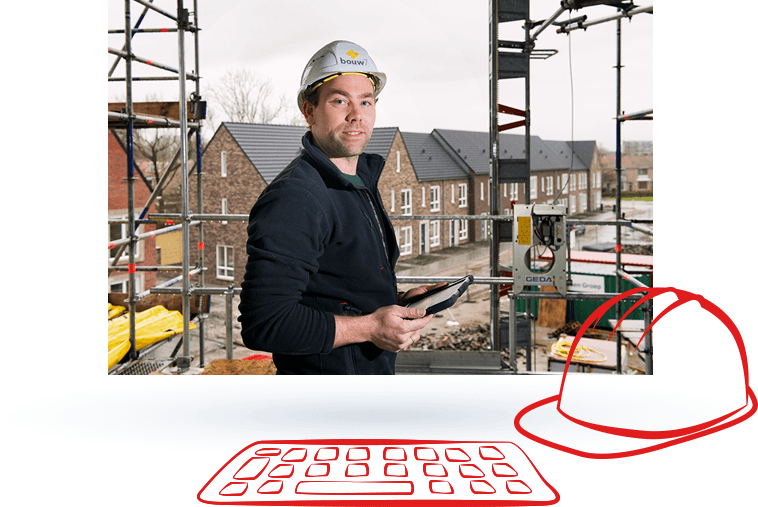 Client testimonials

Van Wijngaarden

Finance, invoicing, inventory, manufacturing, CRM, projects and purchasing – everything is now connected and carried out within a single system. This works brilliantly for us. Despite the growth of the company our office still has the same number of staff, which is really saying something.
Client testimonials

Valk Welding

We appreciate going with the flow of developments of an Exact standard package. This leads to a stable and continuous process. Exact is also a stable partner
Client testimonials

Tebodin

With Exact Globe, we have been able to reduce our reporting time by 20%.
Client testimonials

Yogi Tea

Quality requirements, warehousing and administration under control.
Client testimonials

Qlip

As a dairy country, we're already forerunners, but there's still a whole new world to conquer. Exact's software will help a quality control company such as Qlip to maintain this leading position even more effectively.
Client testimonials

Agrifac Machinery

The Exact solution is intelligently set up, our information overview becoming increasingly more accurate which in turn supports the effectiveness of our planning. It's a piece of cake to review or update your production plans in Exact.
Bouw7

From € 99.00

Cloud-based construction management software for construction and service & maintenance.

Features

Project information
Mobile registration
Time registration
Project planning
Extensive reports

Secure and fast cloud solution that grows with your company.


More information

Ultimate

Price on request

An integrated solution specifically developed with and for the construction and installation industry.

Features

Supports more than 40 languages & national regulations
Simple calculations and quotations
Easy procurement and equipment management
Complete relationship management

Scalable solution in the Exact Cloud or your own cloud, or an on-premise solution. Exact Globe and Exact Synergy form the basis. 



Download the brochureRequest a quote
Consultancy

, training and support

The right support for making the most of Exact for Construction.