In Exact for Manufacturing we find a robust planning for material requirements of shop orders. When materials have a long lead time we would like to make our purchases in advance of shop order generation, for example on the basis of sales forecasts. With Material Requirements Planning (MRP) we can purchase for planned orders, and we can generate shop orders from a sales forecast for products with a single-level bill-of-materials.
Working with a sales forecast for manufactured products A manufactured product we define here as a product for which we have a manufacturing bill-of-materials. We can create one or more (weekly or monthly) sales forecasts in [Inventory] Items, Sales forecasts and link them to a selection of manufactured products:  

(Click to enlarge)   For each of these manufactured products we maintain a forecasted quantity per week or month:  
(Click to enlarge)   Calculating the MRP and generating shop orders Under [Inventory] Items, MRP Overview we can select for which plant (Warehouse) and which forecast we want to calculate the planning. By pressing Calculate MRP we generate planned shop orders and planned purchase orders based on that forecast (where we will take existing inventory levels, safety stock levels and existing shop orders and purchase orders into account). This calculation is for the first level of products with a multi-level bill, i.e. the planned subassemblies are not calculated! We are showing here the projected balances calculated for the manufactured products: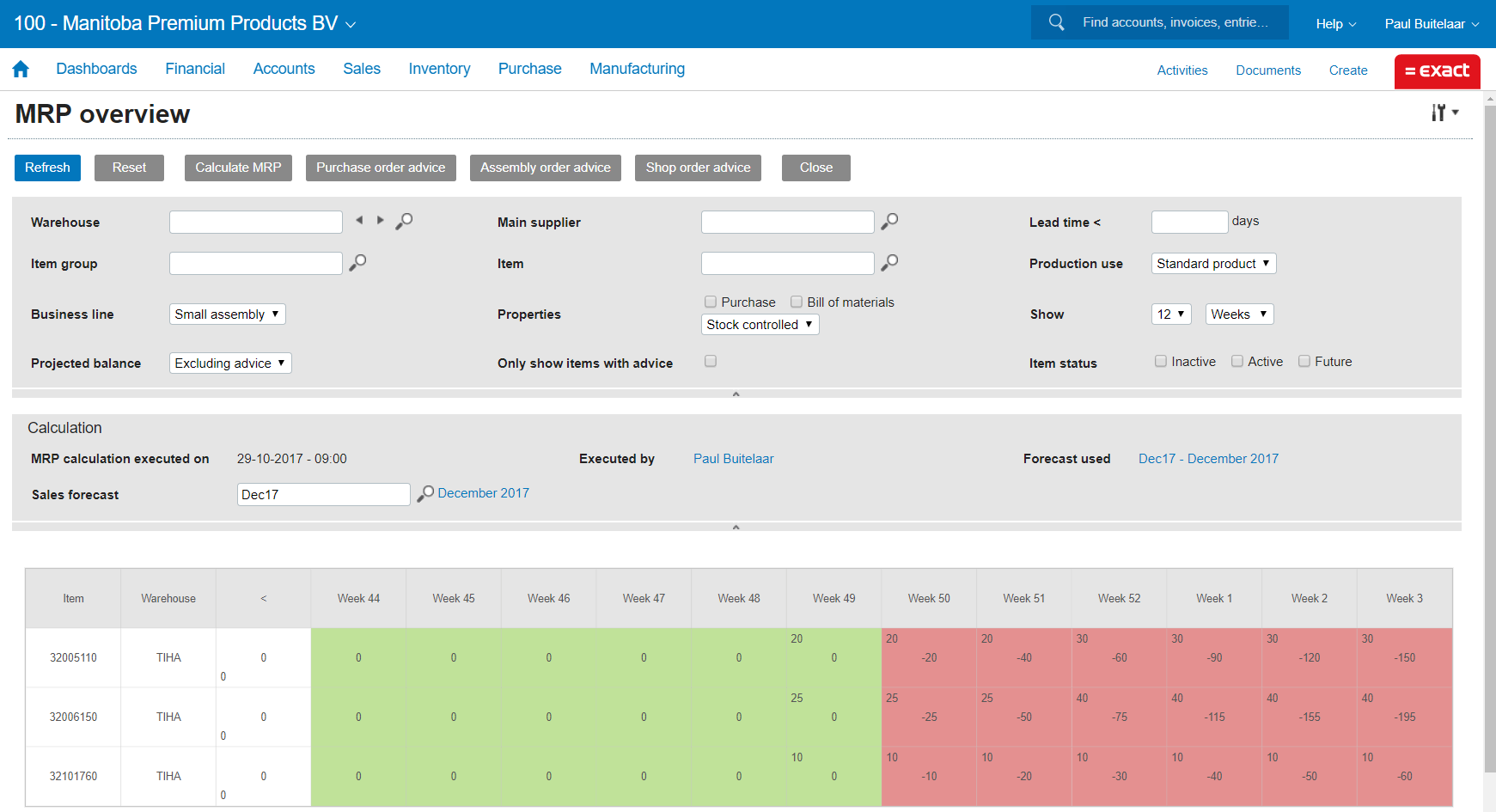 (Click to enlarge)   Notice that the previous screen shows a button Create shop orders. With this button we can view the planned shop orders and we can select and create the shop orders. In this process, suborders are created: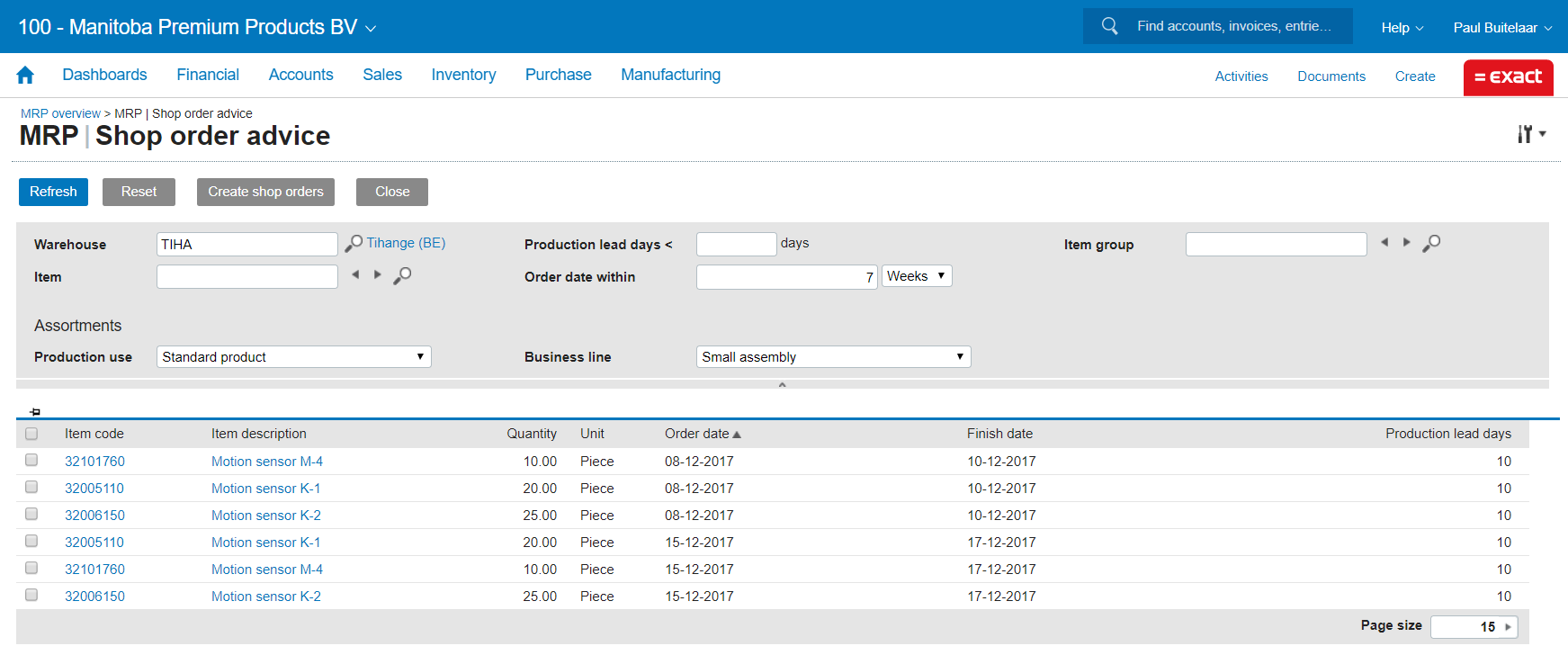 (Click to enlarge)   Generating purchase orders The material requirements for planned products are calculated and allow for generating purchase orders (even when the planned shop order is not yet created!):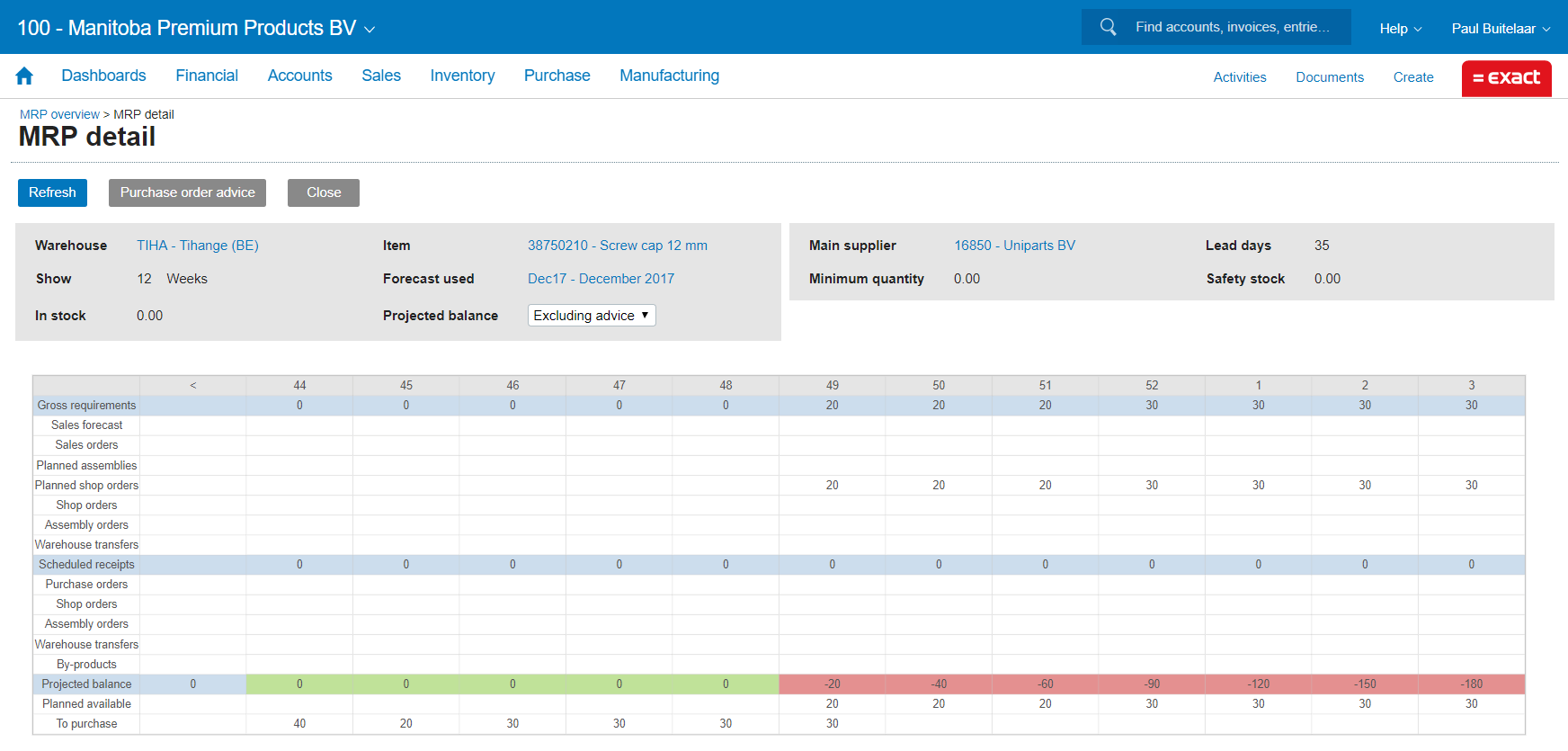 (Click to enlarge)   By pressing Create purchase orders we are able to select an order window ("what should I order in the next 3 weeks") and launch the purchases: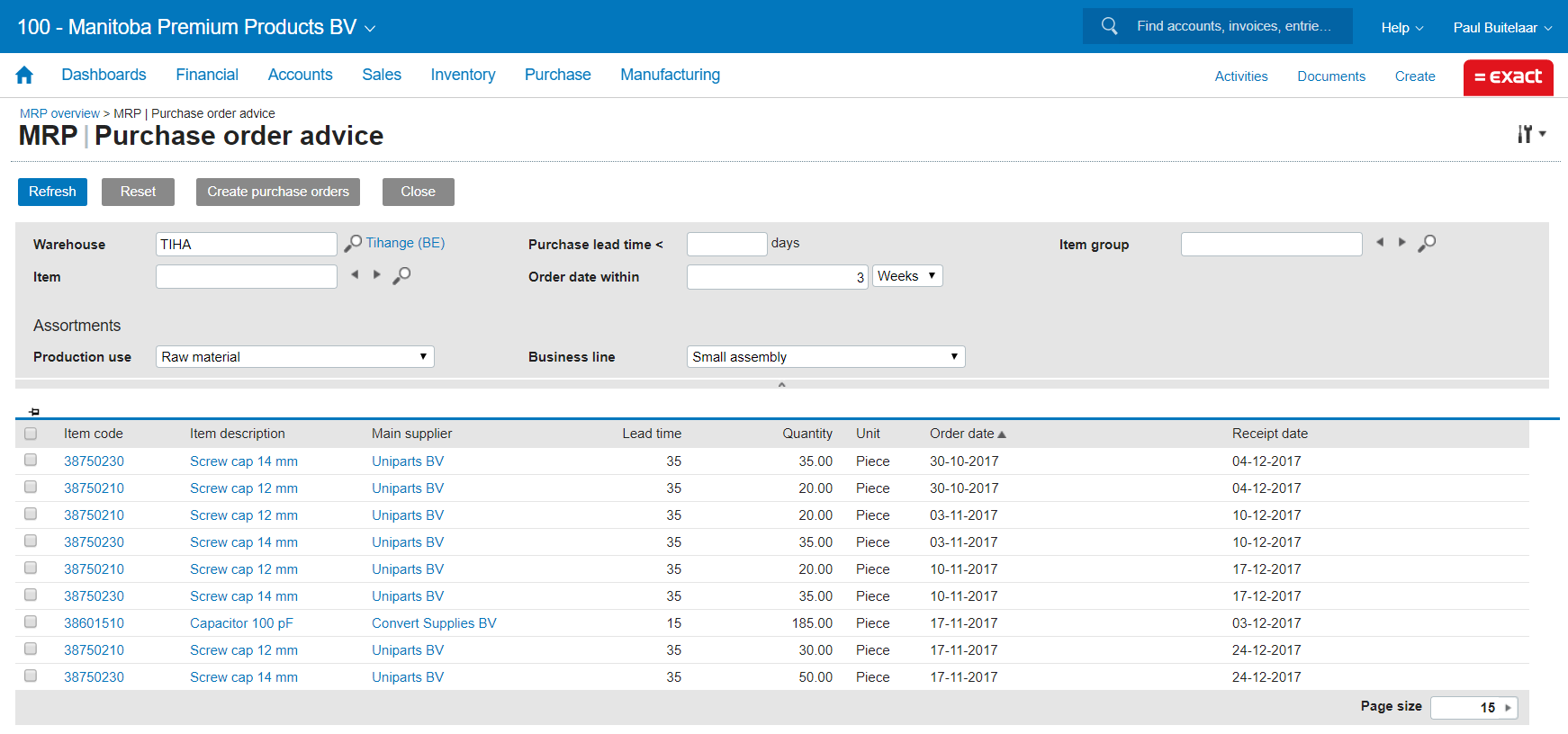 (Click to enlarge)   These improvements will be released in the coming weeks to Exact for Manufacturing Premium edition which is currently in controlled release. If you would like to try out MRP for shop orders, please contact your local Exact office and join the controlled release. Your feedback in the controlled release will be used to improve Exact for Manufacturing.