You may have noticed in recent days some small changes in the Exact for Manufacturing shop floor planning screen. We have for example removed the Gantt chart from the main page, and moved it behind a button called Chart. These are changes leading up to some important enhancements to the shop floor planning that will be released in the coming weeks.
Introducing time in shop floor planning Since we started working with various third party shop floor scheduling solutions we have introduced the planned (start and end) time of operations. The unplanned shop orders (no date and time filled) are enriched by the scheduling solution with a planned start and end date and time. We are now displaying the start and end time on the shop floor planning screen, and in the Gantt chart on the shop order.   Scheduling against infinite capacity We are about to release functionality to automatically assign a forward, backward or inside-out scheduled time to the shop order operations against infinite capacity. So, please note that if a shop order needs to be scheduled against finite capacity you will need a (third party) scheduler which you will find in your app center.   When we create a new shop order, we find on the routing tab of the shop order a Gantt chart of the unplanned operations. Notice the new hyperlink Scheduling:

(Click to enlarge)   When we click that Scheduling  link, we will be provided with the choice to schedule forwards ("starting from a date/time"), backwards ("ending on a date/time"), and inside-out ("starting from a specified routing step on a specified date/time"):

(Click to enlarge)   The result of this scheduling is shown on the routing tab of the shop order, in the Gantt chart:

(Click to enlarge)   When we click the hyperlink Planning, we are routed to the shop order planning screen and shown the dates and times scheduled for this shop order. Notice also the buttons at the top for Report and Chart.
(Click to enlarge)   We can use the shop floor planning screen to view all planned operations for a certain work center in a selected week, and make a report with the Report button: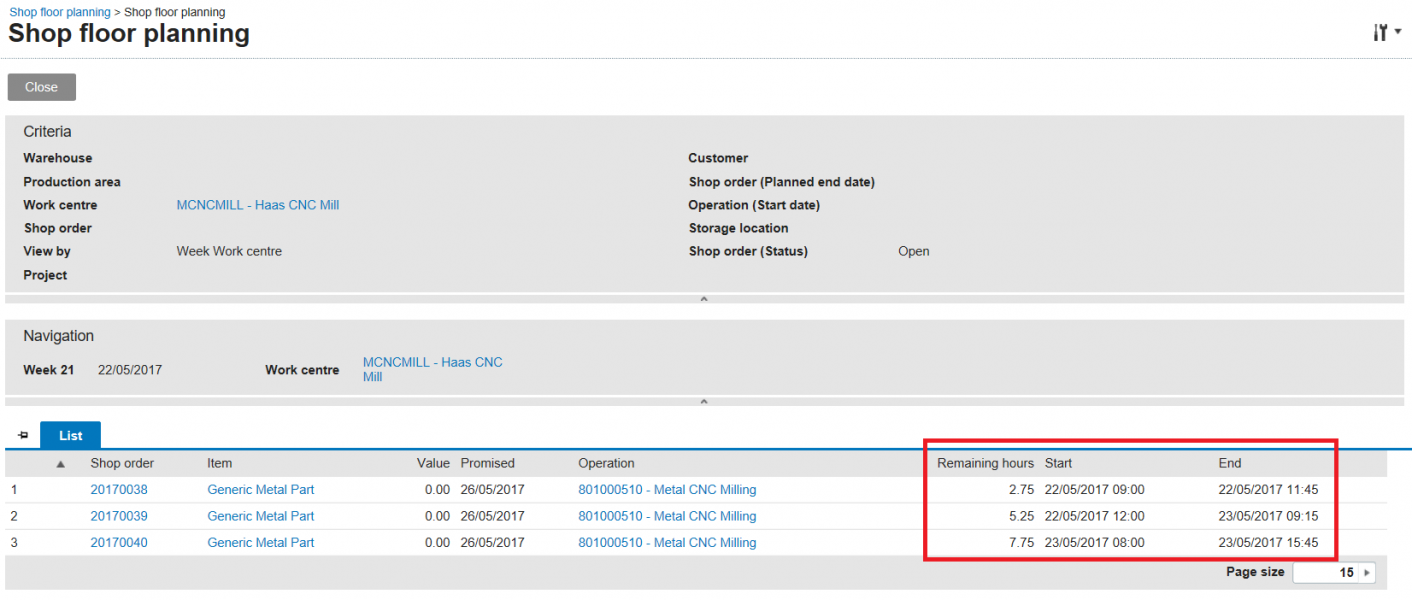 (Click to enlarge)   With the button Chart we can visualize this work center planning in a Gantt chart:

(Click to enlarge)   We are still working on the choice of available fields in the overviews and on refining the scheduling. We will address customer feedback collected over the years while we caution at the same time that we have not attempted to build a finite scheduler.   These improvements will be available soon for all versions of Exact for Manufacturing. The Ease of Use project aims to make Exact for Manufacturing easier and more efficient using the feedback of customers. Do you think we can make Exact for Manufacturing better? Contact Exact support and we dive into your suggestion.