Exact for Manufacturing Ease of Use: Quotation line copy of BOM, shop order or quotation line
It is possible in the quotation calculation to copy an existing bill of materials to a new quotation line. This comes handy when we want to quote on a modification of a standard product, or if we use a BOM as a quotation line template. We have now made it possible to copy an existing shop order and an existing quotation line. The latter is useful if we want to calculate with a different material price for a larger price break.
A small change of terminology Since we can now copy more than just an existing BOM, but also shop orders and quotation lines, we renamed the caption of the icon on the quotation entry screen from BOM to Copy:  

(Click to enlarge)   If we click this icon then the next screen is shown where we can choose now at Source to copy data from a BOM, a shop order or a quotation line:  

(Click to enlarge)   Calculating with a different material price for a larger price break As an example we enter a quotation line for a "Bracket [LEFT]" for 10 pieces. We are using as material Alu profile of 1,60 British pound per meter. We arrive at a sales price of 14,00 pound per bracket: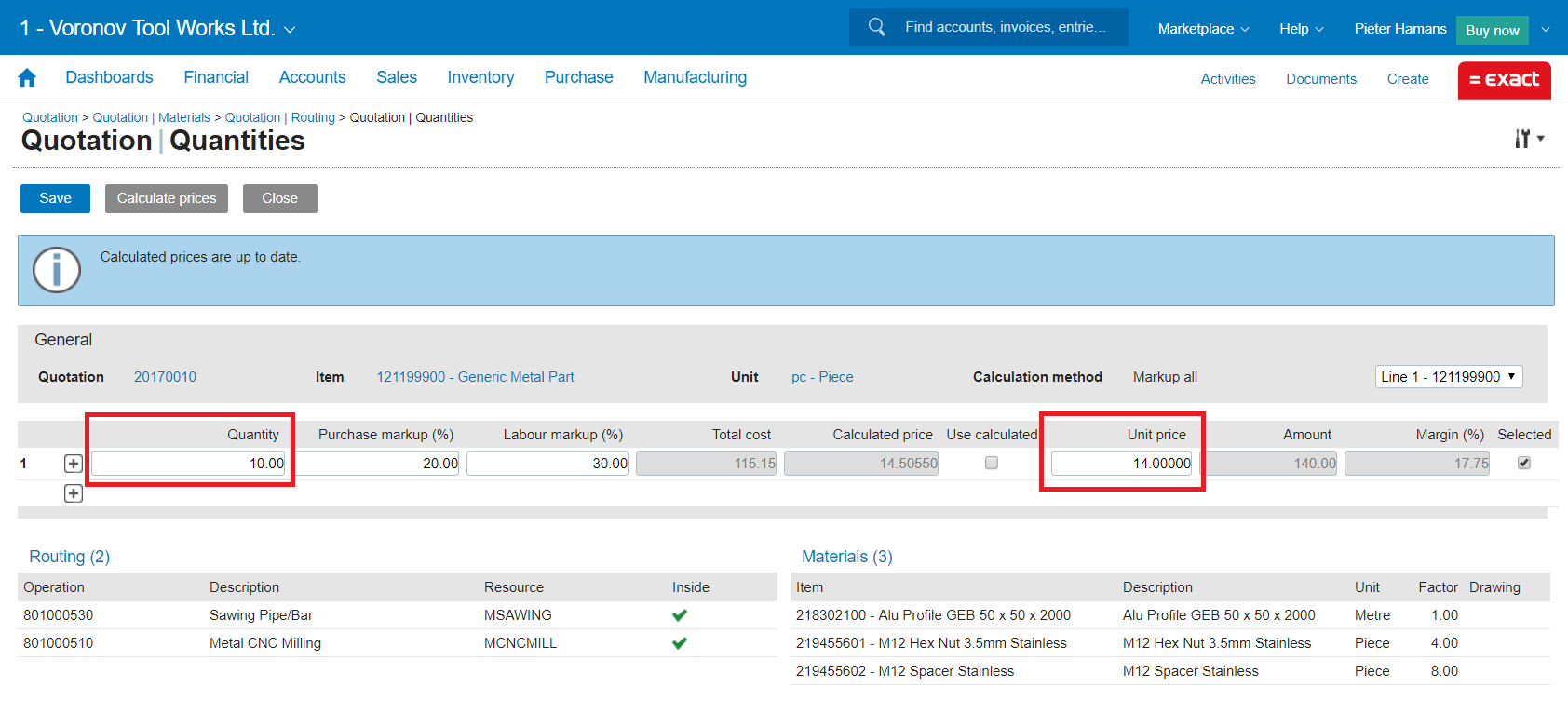 (Click to enlarge)   We also want to offer 100 pieces. With this quantity we can buy the material at a lower price. We will not proceed with entering at Quotation | Quantities another line for 100 pieces, but we close the calculation screen. Now we enter a second quotation line. On that line we click on the Copy icon and we choose to copy the already entered line: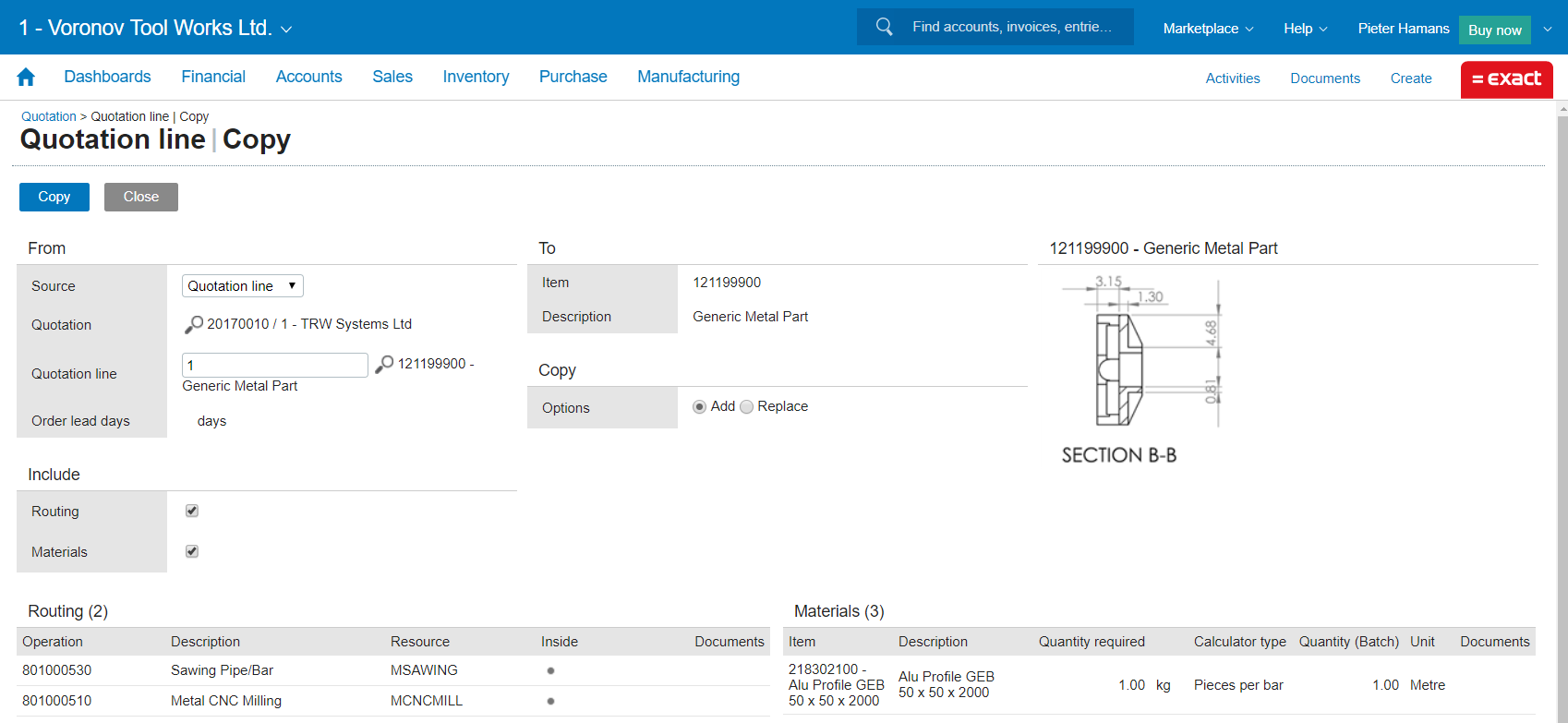 (Click to enlarge) Now we change the material price from 1,60 pound per meter to 1,10 euro per meter: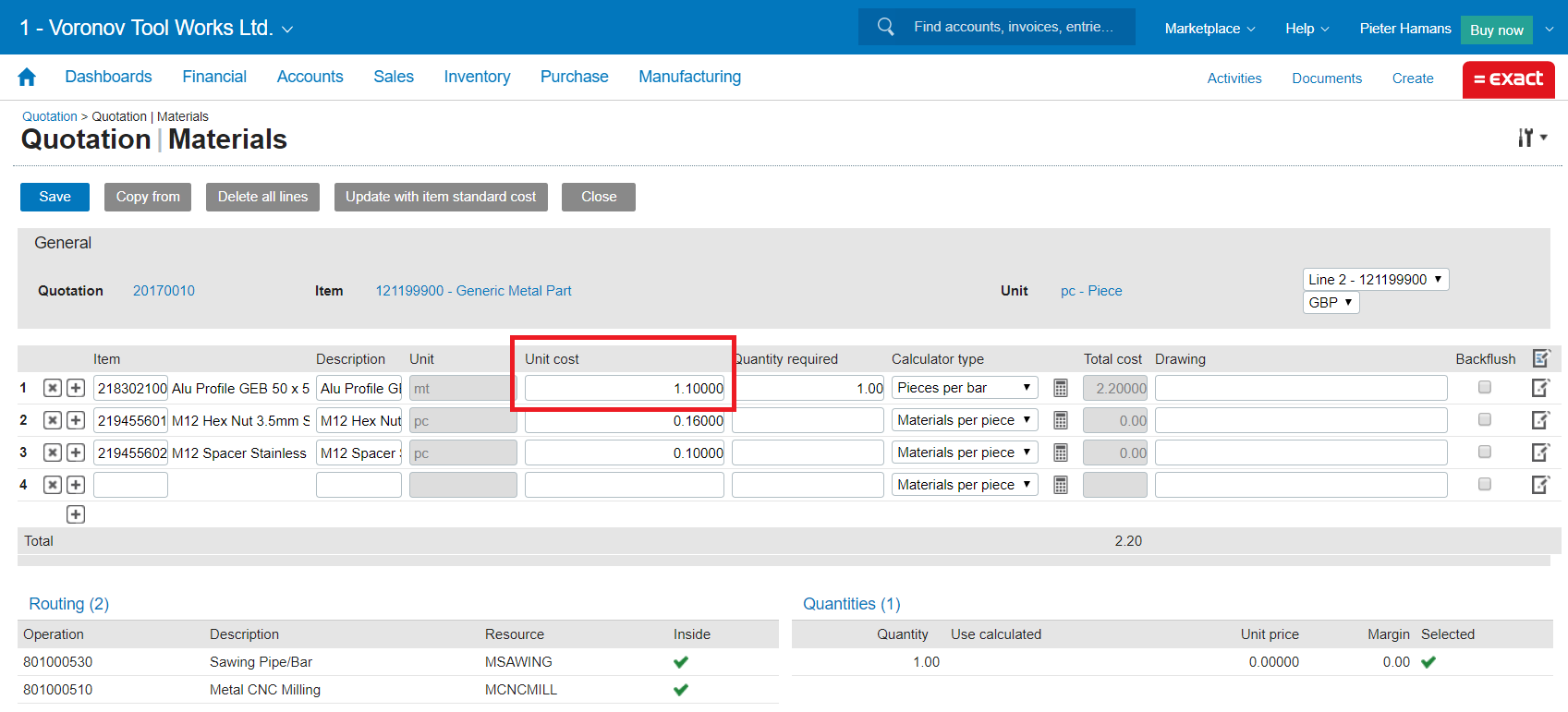 (Click to enlarge)   The quotation calculation for 100 pieces leads then to a sales price of 10,00 pound: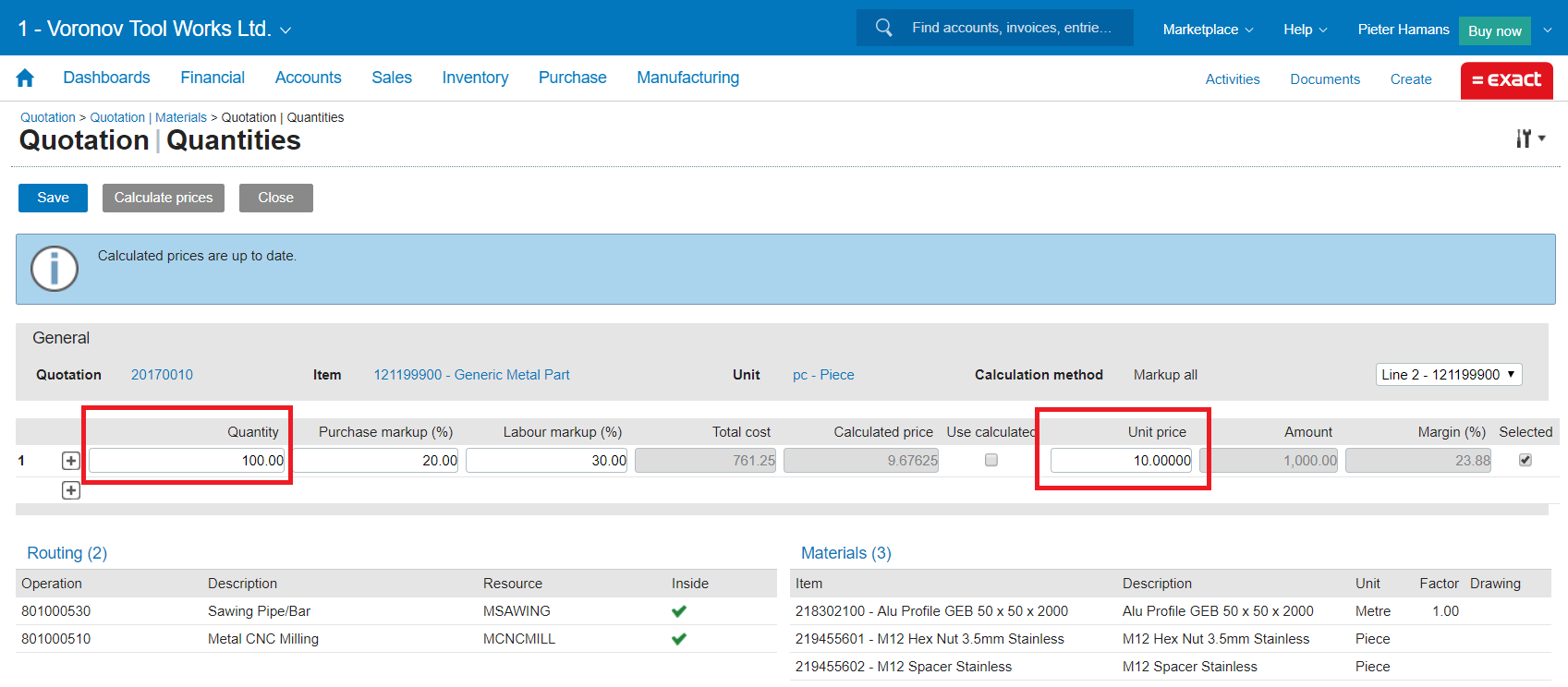 (Click to enlarge)   We end with printing the quotation: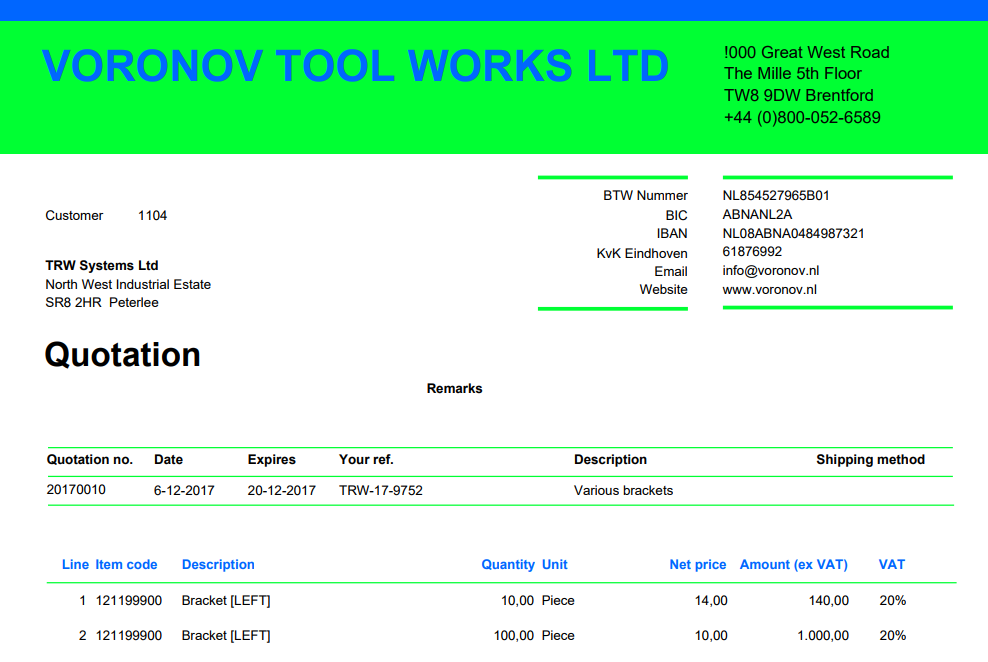 (Click to enlarge)     These improvements are available for all versions of Exact for Manufacturing. The Ease of Use project aims to make Exact for Manufacturing easier and more efficient using the feedback of customers. Do you think we can make Exact for Manufacturing better? Contact Exact support and we dive into your suggestion.