The 2019 International EcoSystem Summit of Exact, an international software provider, took place on October 1st. Over 300 business partners from all over the world visited the event in Utrecht Netherlands. Participants had an opportunity to hear about Exact's vision toward moving businesses from systems of record to systems of intelligence with the use of Exact products.
As part of the journey toward achieving a system of intelligence, partners were encouraged to share with customers the necessity to evolve through systems of engagement with Exact Synergy. Exact Synergy, in combination with GLM Systems' ConnectIt solution, makes it possible for businesses to move from systems of record to systems of engagement. Ecosystem summit participants attended a "Synergy Anywhere" session, where Exact colleagues from Europe, North America, Australia and Malaysia described Exact's message of Synergy as a way to complete any ERP experience. Exact Americas director Philip Bini adds context:
"Over the past four decades, hundreds of thousands of mid-market companies all over the world have deployed ERP software to meet their systems of record requirements," says Bini. "ERP solutions are at the heart of business' IT investments, however the implementation of these solutions haven't always incorporated the soul of the company. The interactions between people in a business are often times what makes businesses unique. By sharing, interacting and automating ERP information with Exact Synergy, Exact is completing ERP experiences for businesses each and every day."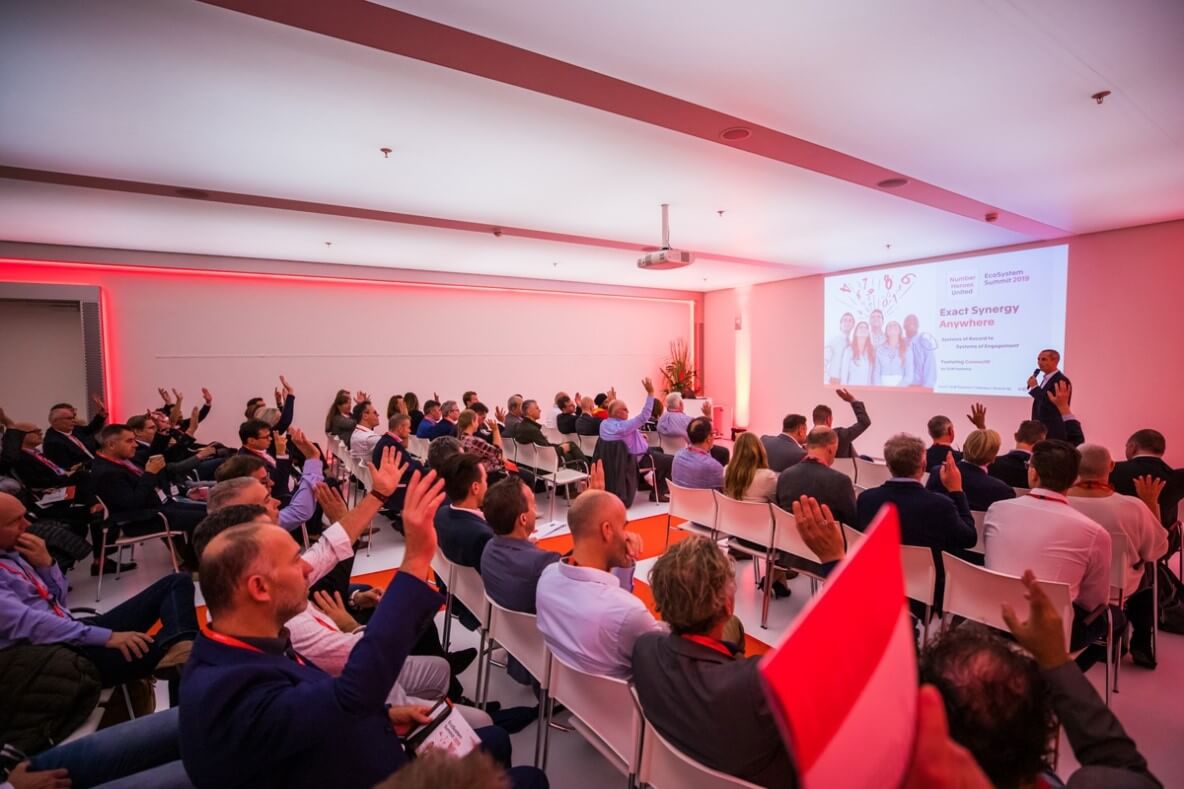 Exact Synergy
With Exact Synergy you're able to achieve optimal collaboration between all departments within your company. The result: transparency, shorter lines of communication, faster reaction times, increased flexibility and genuine teamwork. By connecting employees and ensuring that work can be carried out easily, everyone is kept up to date on developments concerning customers. Exact Synergy is a scalable solution. Start by automating one of many processes and expand when you're ready to do so. Use Synergy to manage the following business processes:
HRM
Workflows
Document Mangement
Project Management
CRM
Social Collaboration
Want to find out more about Exact Synergy? Click here to find out how you can achieve optimal collaboration across all departments.