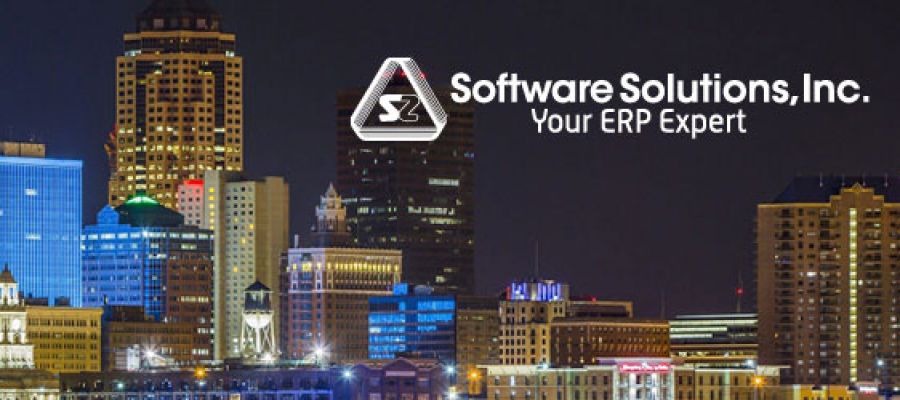 The Exact ecosystem continues to grow with the addition of another member of the International Partner Community.
Software Solutions Inc, led by Ken Miner, is a US based consulting organization who specializes in solving front office and back office business problems for small and medium sized businesses. The Software Solutions team has 20+ years of experience assessing, delivering and supporting software implementations with companies all across North America. Software Solutions enters into the Exact International Partner program with a keen focus on the Exact Synergy business management solution.
Exact Synergy
Exact Synergy is a workflow and document management solution that streamlines HRM, CRM and BPM processes. The multi-faceted SMB business solution brings down the barriers between sales, marketing, finance, HR and every other department:
Process management and automation, signaling and alerts
Fully integrated document management and archiving
One CRM system for 100% insight into your customer relationships
One HRM system for insight into your personnel administration
A firm grip on projects and budgets
Quick and easy access with Exact Mobile Apps: anytime and anywhere
Software Solutions has joined the Exact International partner community where they can apply their many years of experience delivering valuable solutions to businesses leveraging the Exact software technology stack. The team is focused on sharing the Synergy solution with businesses not yet familiar with Exact solutions who can benefit from the broad capabilities of Exact's products.
Philip Bini, Director, Mid-Market Solutions Exact Americas, is very excited to bring Ken Miner, Tim Plasier and the Software Solutions team into Exact's International Partner Community: "We feel that they will represent what the Exact Americas region is doing to provide comprehensive solutions to our customer base with our technology platforms. The Software Solutions team embodies what it is all about to provide meaningful business process management solutions to companies who need more structure around their processes and ERP systems. The Software Solutions team is a great addition to our rapidly expanding partner community across North America, supporting our growth initiatives in 2018 and beyond. We're looking forward to great things to come from this partnership."
Tim Plasier of Software Solutions is delighted to rejoin the Exact family: "We will continue to leverage our knowledge of the Exact Software products which we have been applying to satisfy our customers' needs since 2003. In addition, we look forward to offering Exact's full suite of solutions as we enter this new partnership. Software Solutions passionately strives for excellence and is known for persistently seeking and supplying a solution to ensure our clients success, and streamline their operations. Our approach is to simplify whenever possible, and allow the software to shine by leveraging native capabilities to their fullest extent, while providing custom extensions when necessary. Software Solutions has successfully integrated Exact Synergy with JD Edwards allowing global entities to streamline corporate processes such as vendor setup, shipping documentation, and international order processing."
Click here to visit the website of Software Solutions.