Exact Consolidation

Powered by Lucanet

The complete solution for your financial administration. Exact Consolidation simplifies your planning and reporting, meaning you'll be able to save time and boost your corporate performance management.
Consolidating, budgeting, and forecasting with
100% accuracy
Exact Consolidation ensures that all your financial data is linked to one central source. This allows you to consolidate, plan, and create reports with the press of a button. In other words, all your financial and non-financial data will be effortlessly coordinated.
Benefits

of Exact Consolidation
One reliable data set
Forget long and inflexible spreadsheets. Exact Consolidation is a complete financial data centre. It provides one central source for all the answers you need, no matter what accounting standard you use (for example: US-GAAP, IFRS, or HBG).
Eagle eye view
Exact Consolidation offers segmented reports, consolidated P&L statements, balance sheets, and cash flow statements for as many levels of sub-consolidation as you'd like. This gives you direct insight into organisation-wide results from different perspectives.
A clear audit trail
Create a complete audit trail by adding documents and comments, with supporting evidence for each correction. All changes during your monthly or annual closing are logged in the system. This raises the reliability of your processes and the quality of your data to new heights.
Different currencies are covered
The automatic conversion of currencies to historical, average, and daily values saves time and offers transparency. Do you want to estimate the impact of changing currency values? Or do you want to see actual results versus budgeted values? This is converted in-memory and in real-time, so that you immediately see the impact.
Self service reporting
You can use powerful wizards, not only for the automated creation of transaction and consolidation data, but also for intercompany eliminations, even for holding companies with changing ownership percentages. This solution offers closure and disclosure management as well, with workflows that follow and guide every step of the process. You easily determine the rules and KPI reports yourself, without the help of your IT-department or expensive consultants.
Insight for all stakeholders
Give management direct access to the dashboard or a specific KPI report within the system. Use the powerful Excel add-in with pivot table for support. Experience state of the art interfaces for XMLA, ODBO and MDX ensure seamless integration with your existing reporting and / or BI environment, including MS Reporting Services.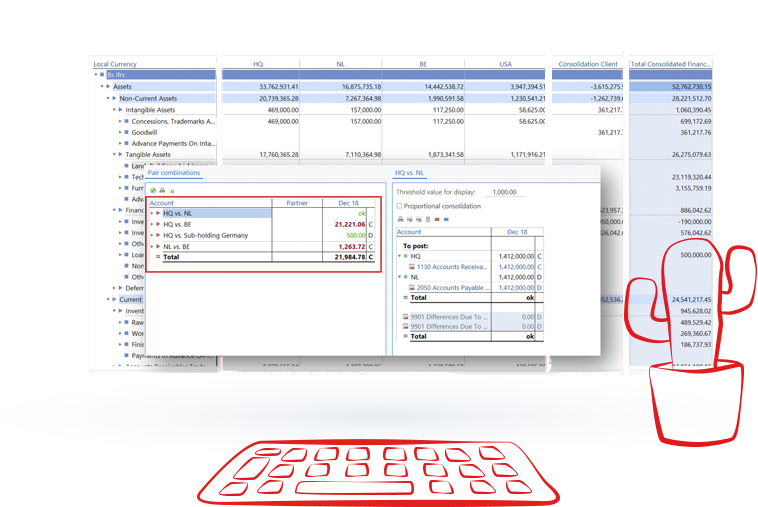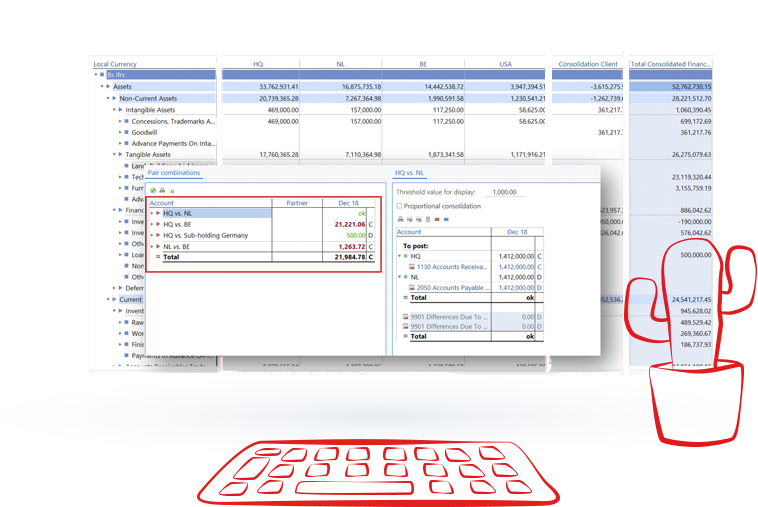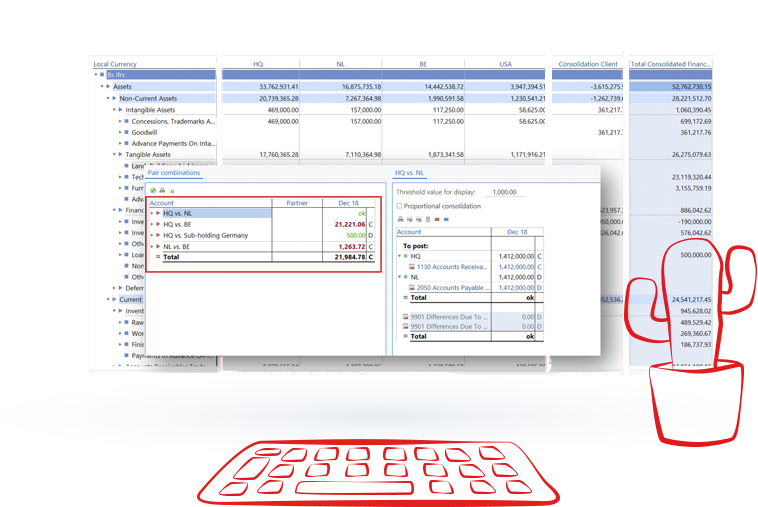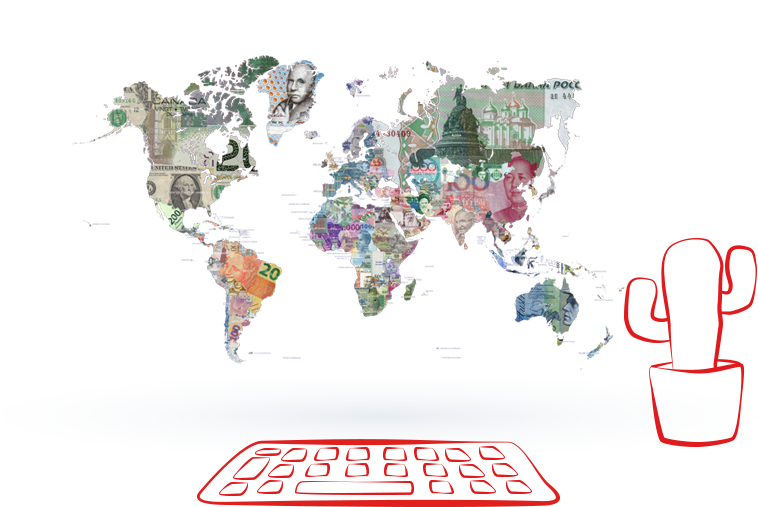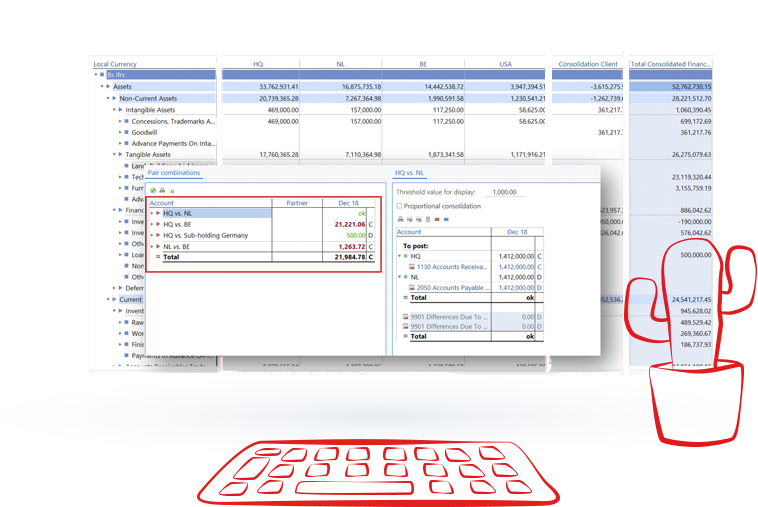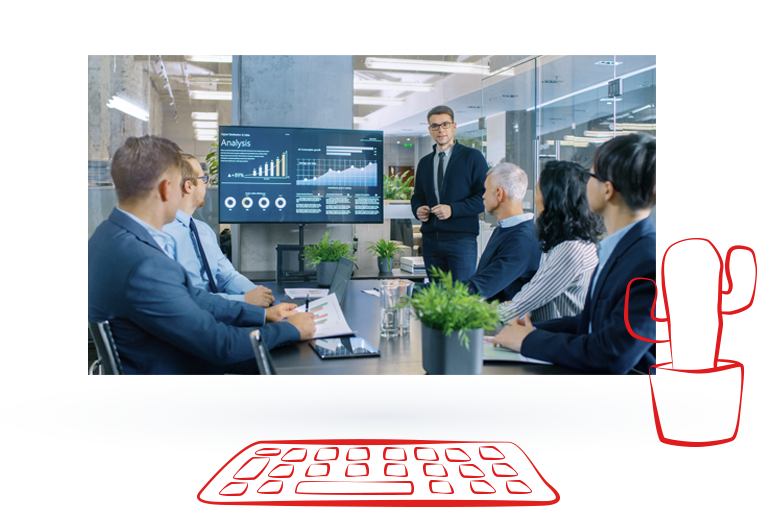 Get more out of your
company software
Get started after installation and gain the best possible return from your company software with Exact services. Whether you're setting up your online environment or customising your ERP, the experienced, professional Exact Customer Service consultants are on hand to assist you.
Client testimonials

Van Wijngaarden

Finance, invoicing, inventory, manufacturing, CRM, projects and purchasing – everything is now connected and carried out within a single system. This works brilliantly for us. Despite the growth of the company our office still has the same number of staff, which is really saying something.
Client testimonials

Valk Welding

We appreciate going with the flow of developments of an Exact standard package. This leads to a stable and continuous process. Exact is also a stable partner
Client testimonials

Tebodin

With Exact Globe, we have been able to reduce our reporting time by 20%.
Client testimonials

Yogi Tea

Quality requirements, warehousing and administration under control.
Client testimonials

Qlip

As a dairy country, we're already forerunners, but there's still a whole new world to conquer. Exact's software will help a quality control company such as Qlip to maintain this leading position even more effectively.
Client testimonials

Agrifac Machinery

The Exact solution is intelligently set up, our information overview becoming increasingly more accurate which in turn supports the effectiveness of our planning. It's a piece of cake to review or update your production plans in Exact.