Written by Bram Streefkerk
Inside sales employees who work with assembled items know all about it; sometimes it is hard to identify exactly the correct part of sub assembly within the Bill of Materials (or: BOM), by the item name alone. And although this sounds like a minor detail, for complex product compositions that tend to change often, lots of time can be saved when item codes are used to pinpoint the correct part quickly and efficiently.
The Bill of Material of an assembled item now shows the item codes for all parts, next to their names, prices and amounts.
When parts in assemblies are revised, or when replacement products within the same item category can be used, or – let alone – to precisely identify an item, the availability of the item code forms an essential part of the information within this overview.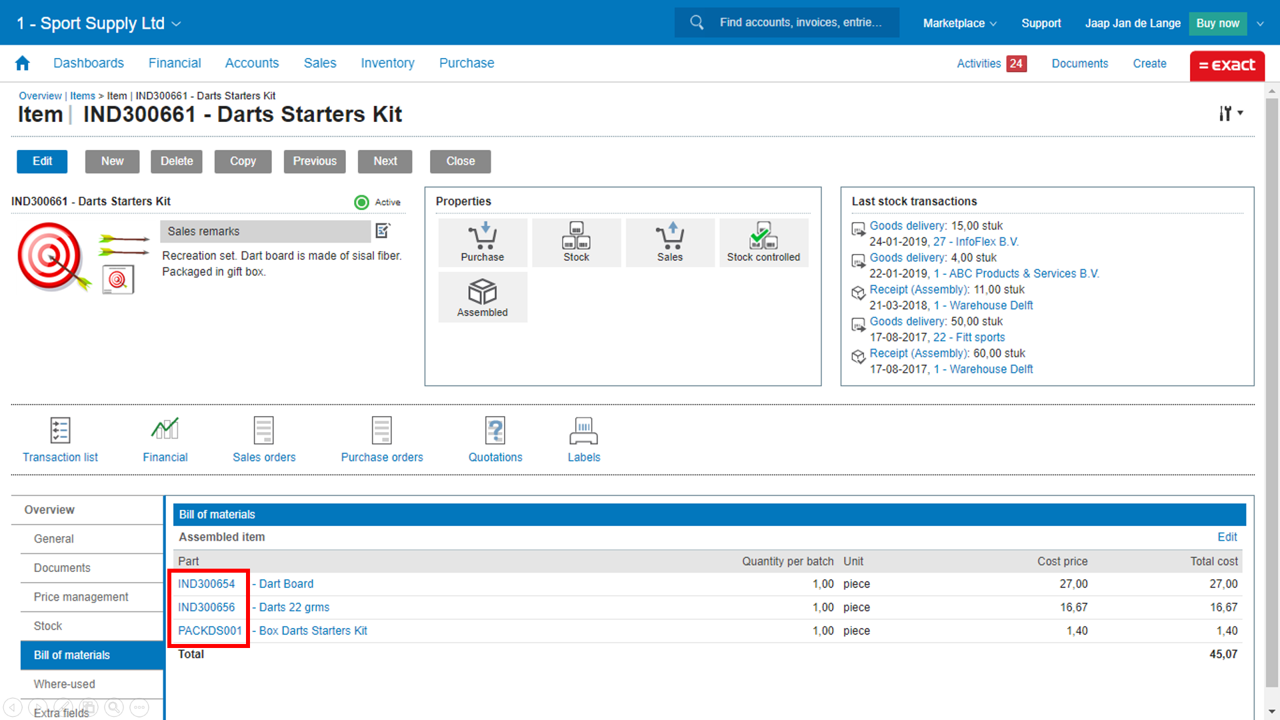 That's the reason why the item card for Exact Online for Wholesale distribution and Exact Online for Manufacturing now shows the item code in the 'Bill of Materials' tab. Next to the advantages of saving time, less errors will be made and it saves many 'clicks' going through various screens to find the required info.
This enhancement has been realized based on the user feedback in our customer portal.