Exact for Manufacturing Innovation: Switching from time to material in Smart Shop Floor
Last year we have released time tracking for Smart Shop Floor. We also started with the controlled release of material management for Smart Shop Floor. Based on feedback from customers we are now releasing the switch from time tracking mode to material management mode and vice versa. We are also introducing a mode where users can share a device for time tracking.
Different modes to work with Smart Shop Floor Smart Shop Floor can be used on all devices with a web browser, whether that is a tablet, mobile phone, warehouse scanner or a large screen. Employees that track time only are not very intensive users of those devices: they clock in on a shop order and clock out. Employees managing materials are more intensive users of devices and frequently have a dedicated (personal) device. We have therefore developed a structure where time users can share a device, but material users require a personal device (or at least: personal logon):

(Click to enlarge)   Whether an employee has access to time or material functions is set in [Master data] Users (Rights). On the same screen we can also set whether that employee can set his device to a shared device:

(click to enlarge)   Difference between personal and shared mode screens A screen that is in personal mode shows a function like time entry or material issue as text in the top bar: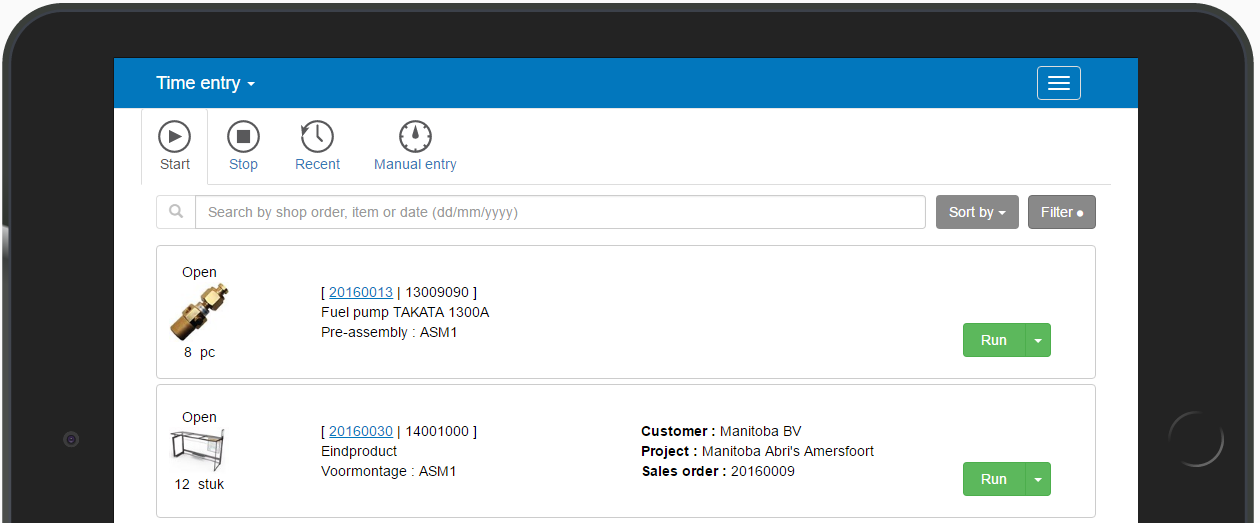 (Click to enlarge)   By clicking the little arrow the full menu of available functions is shown and we can switch: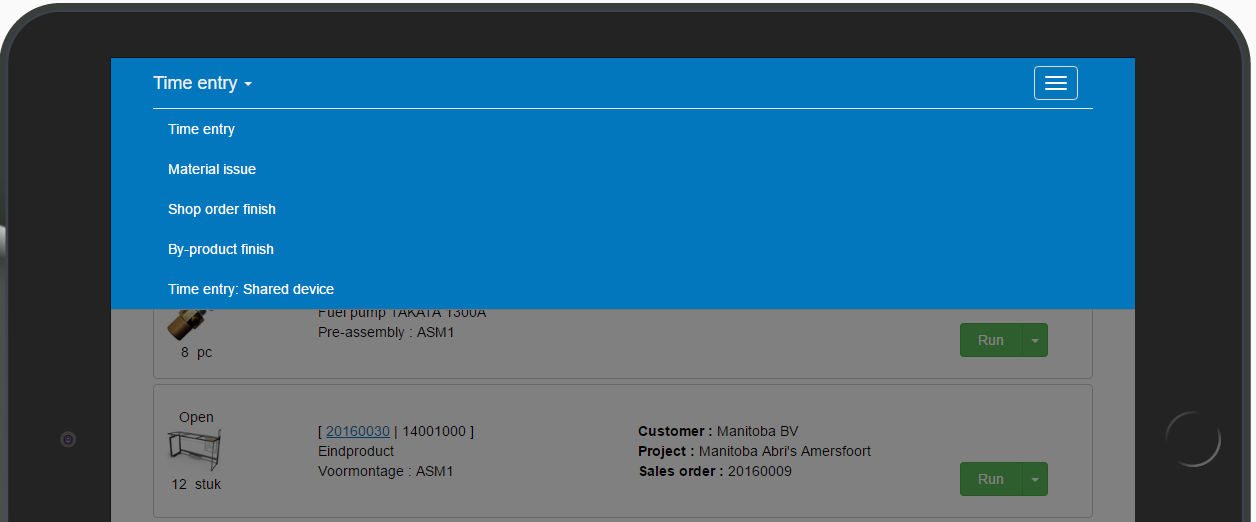 (Click to enlarge)   If the screen is in shared mode, only the company name is displayed and we can switch between employees. Those employees only have access to time tracking functions. For all clarity: each employee displayed on this screen requires an individual Smart shop Floor user: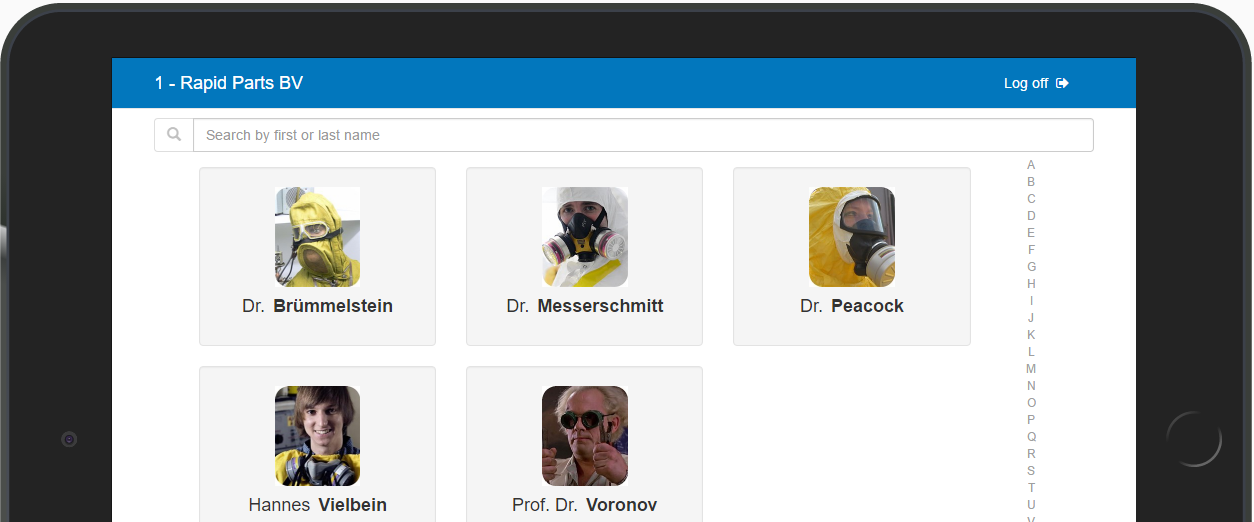 (Click to enlarge)   This innovation is available as of now for Smart Shop Floor.