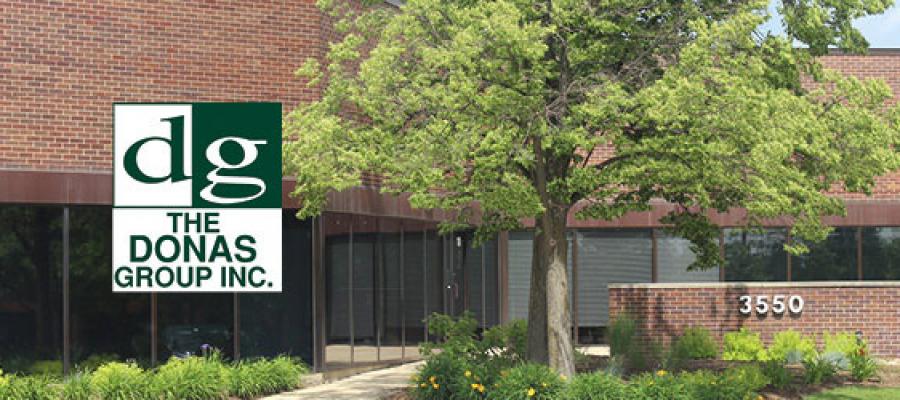 The Donas Group, Inc., a software value added reseller located in Arlington Heights, IL has re-established their connection to Exact via the Exact International Partner program. Donas has been a reseller of Exact products focusing on Exact Synergy and the former Macola ERP product lines for over 15+ years. With the Exact's sale of Macola in October 2017, Donas decided to solidify their commitment by signing up as an Exact partner in the international partner community.
Bob Donald, President, states "We were convinced from the very beginning that Synergy was the tool that would allow our customers to propel their organizations providing a superior level of customer service allowing timely access to information and decision making."
In 2009, Donas introduced the website, SynergyExpert.com as a resource for prospects, customers and other resellers within the Exact/Macola environment, providing:
Manuals to assist in self training topics
Personalization on Synergy functionality
Training on specific topics
Guidance on best practices
Tips on Synergy functions through our Newsletters
This website also incorporates various complimentary software tools that add value to North American customers. Donas also formed a partnership with GLM Systems (over six years ago) that allowed them to sell and support the GLM tools for North America as their Master Reseller. Having these tools in their portfolio of products has allowed Donas to create further strong business relationships with both the reseller channel and end user accounts.
As a partner knowledgeable in the Synergy product, Donas is paving the way for the next evolution of Synergy expansion. Donas is excited to help manage and assist in the efforts to bring the Synergy product to other ERP products in the marketplace. Donas is tightly integrated with Exact providing assistance by:
Marketing to other ERP Resellers that can enhance their offering through the introduction of Synergy
Marketing to customers of other ERP products through attendance at trade shows
Working with ERP Vendors to assist in the sales process, implementation and supporting their customer base with Exact Synergy
Continuing to promote the Synergy product and tools through their SynergyExpert.com website
Looking forward, Jay Porras, Principal says, "We see exciting things coming down the road with Exact and Synergy. Up till now, traditional ERP software brought critical information to about 20-40% of the organization. The integration of Synergy with other ERP packages will allow 100% of the organization to have the right information at the right time. The Donas Group intends to be in the forefront of that effort."