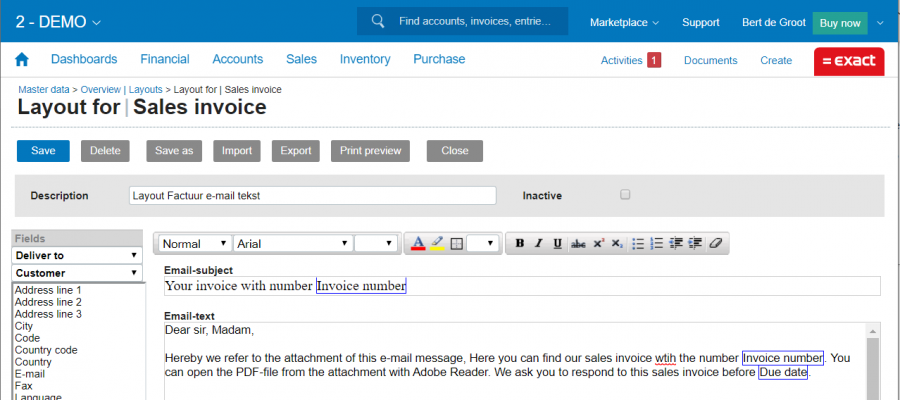 Written by Bram Streefkerk
With Exact Online you can send e-mails automatically. This helps you out in the automated communication with your customers and suppliers, for example when you send invoices or reminders. Using the layout editor you can easily adjust the body text of the message and use dynamic information, like customer names, invoice numbers etc. from Exact Online. The result: a much more personal and relevant e-mail message.
That's great, because personal, relevant e-mails are read considerably better. In other words: the more targeted and relevant your e-mail communication is, the more effective it will become.
Fixed subject line a major source of frustration
The subject line of these standard and automated e-mails could not be changed up to now. With the exception of a relevant (dynamic) sales order number or quotation number; the text was fixed and you couldn't change the rest of the subject line. This to the great frustration of many users.
Customizable subject lines and dynamic fields
Those days are gone. With the new "customize e-mail subject" feature, you can now adjust the subject line of each standard e-mail message in Exact Online. Plus: you can add dynamic fields, such as an order number, customer name, or any other information. And all that just as easily as it was, changing the body text of the e-mail itself.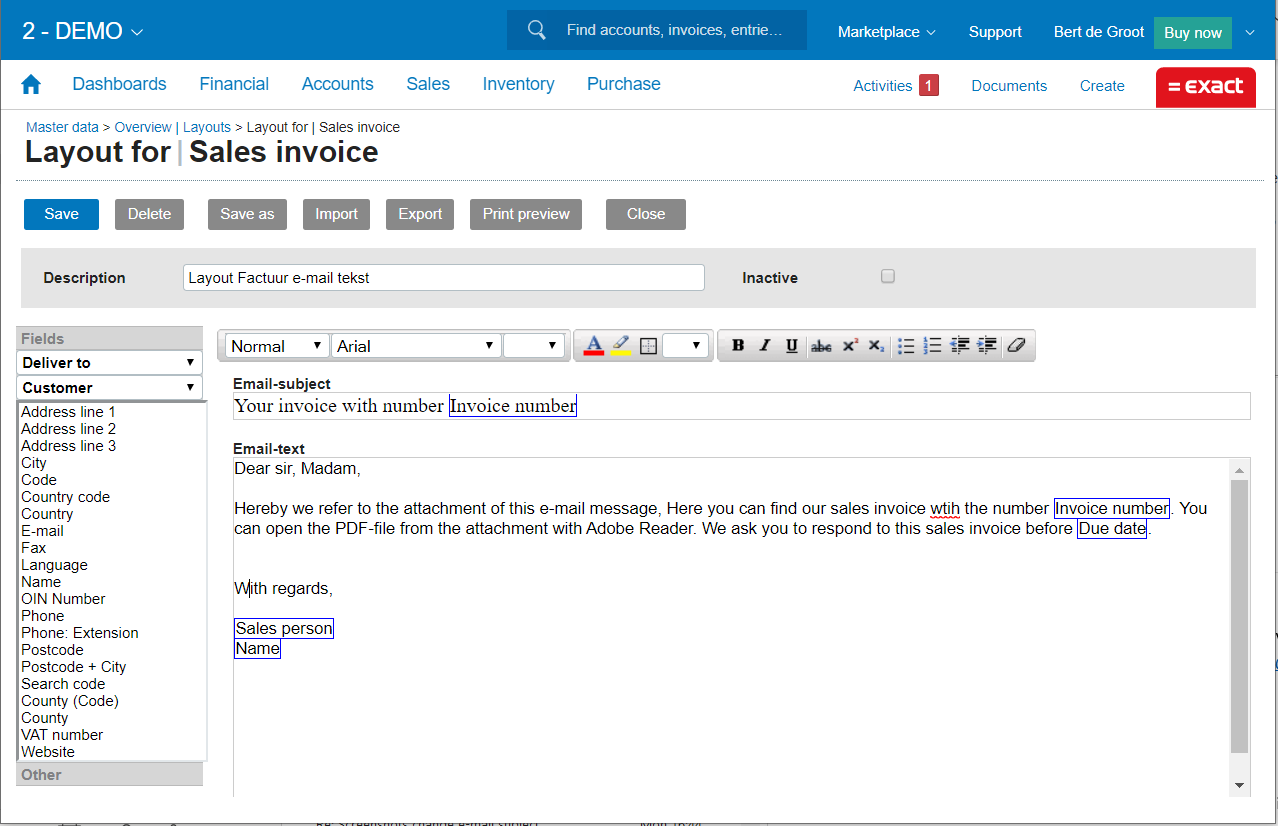 Small adjustment with a big impact
A small tweak with a big impact: the chance that an e-mail with relevant, current subject line serves its purpose is increasing considerably. Not only is the open rate much higher, you can also communicate with your relations more efficiently based on information from your business software.
May I have your votes, please
Exact innovates with every Seasonal Release that's been released. We take user feedback very seriously. With over 650, this feature is one of the most requested innovations of the past period - and now available to all Exact Online users.