Sometimes it is necessary to add a more extensive text with remarks to the supplier on the purchase order. Often this text is not only dependent on the item but also on the supplier. We have created the possibility to copy the purchase remarks field to the purchase order.
Maintaining the purchase remarks Via [Inventory] Items, Overview and then the tab Price management on the item screen we can maintain the field purchase remarks. If we want to use trese remarks in the purchase order we will have to check Copy purchase remarks:  

(Click to enlarge)   On the Purchase order screen we can still edit the copied remarks, for example by adding text, editing text or removing text.   Printing the purchase remarks By adding the field " Item by supplier: Remarks" to the purchase order layout we will be able to print the purchase remarks: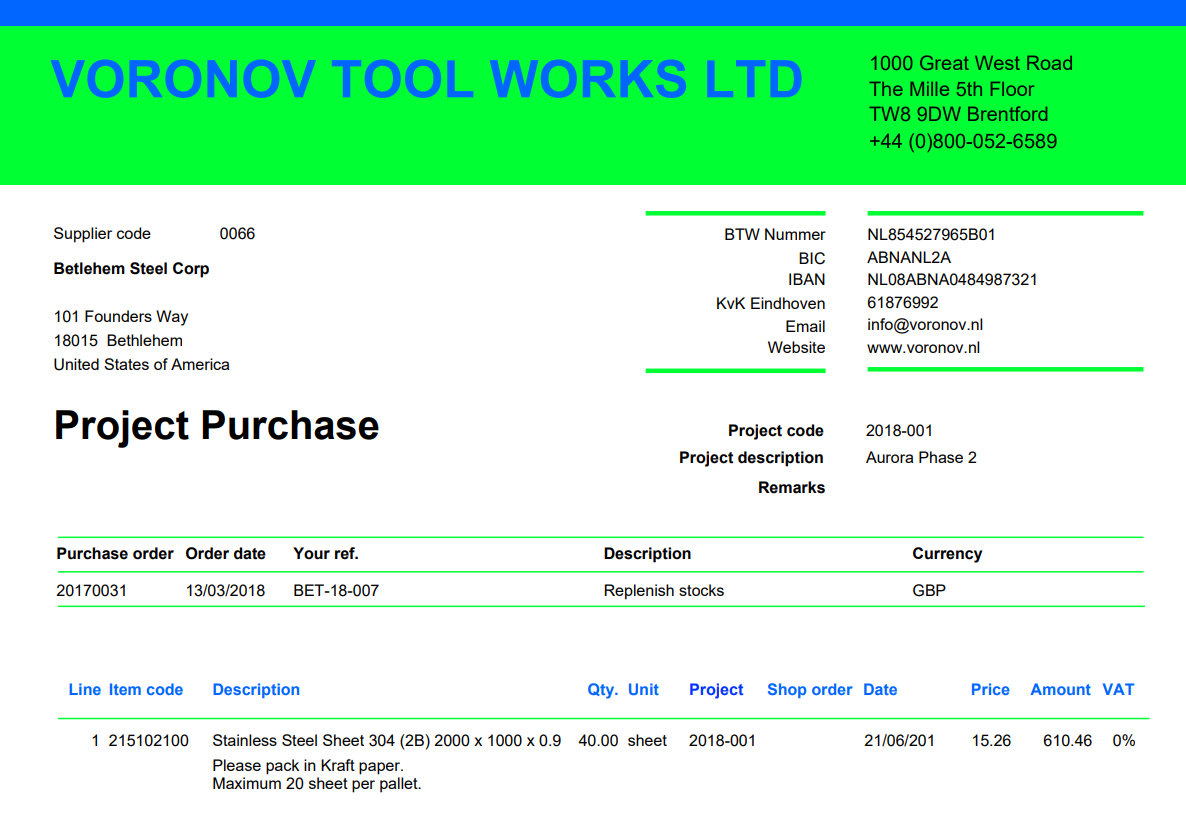 (Click to enlarge)   These improvements are available for all versions of Exact for Manufacturing and Exact for Wholesale Distribution. The Ease of Use project aims to make Exact for Manufacturing easier and more efficient using the feedback of customers. Do you think we can make Exact for Manufacturing better? Contact Exact support and we dive into your suggestion.