In recent months we made enhancements to the shop floor planning functionality. By moving the Gantt chart out of the shop floor planning screen to a button we have created space to show more columns. Customers have provided us feedback which columns to add and we are now delivering on these requests.
In the header of the shop floor planning screen ([Manufacturing] Planning, Shop floor planning) we find a button to show the Gannt chart, and a button to create a (printable) report from the planning screen:

Customizing the shop floor planning screen Via the customize option in the right upper corner of the shop floor planning screen we can add or remove a number of new columns. Columns included are also shown in the report.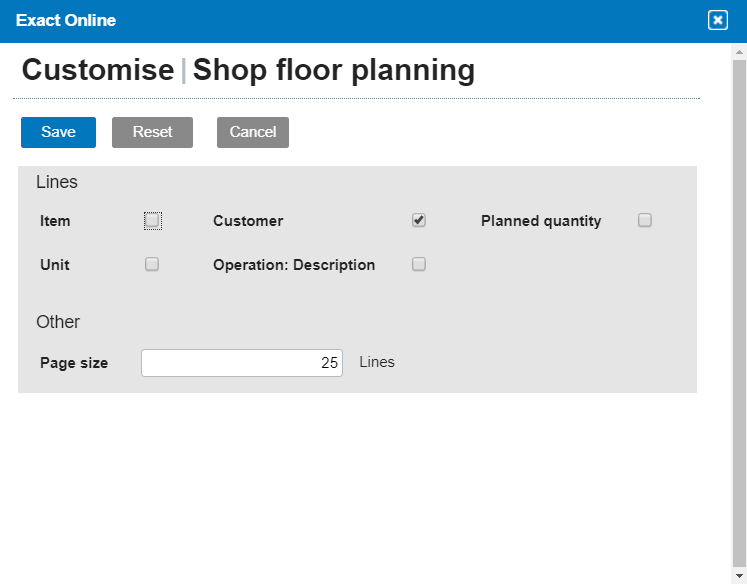 Examples of displayed data are: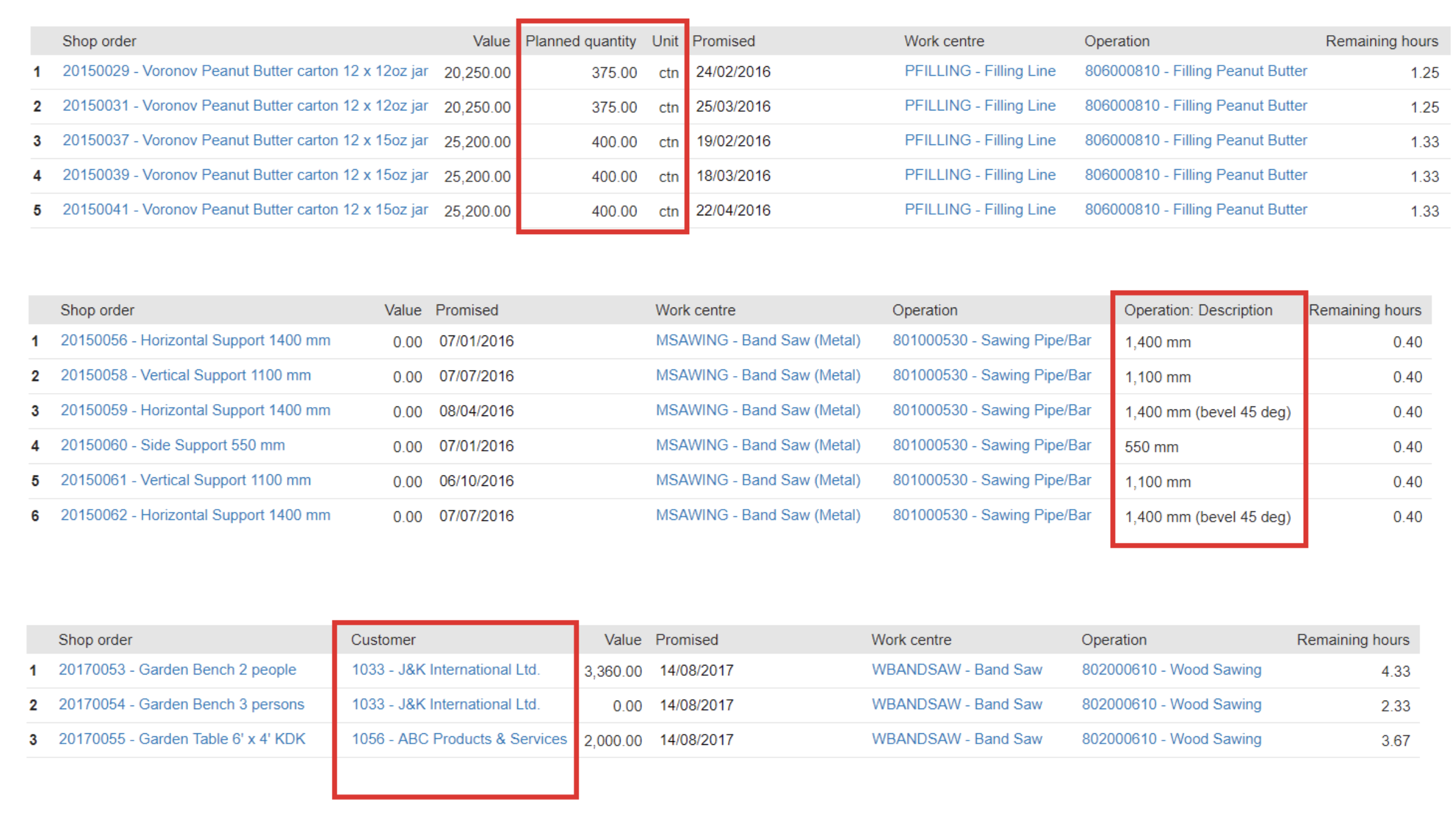 These improvements are available for all versions of Exact for Manufacturing. The Ease of Use project aims to make Exact for Manufacturing easier and more efficient using the feedback of customers. Do you think we can make Exact for Manufacturing better? Contact Exact support and we dive into your suggestion.