We can collect shop order materials in the warehouse using Smart Shop Floor Material Management. But we also support the good old printing of a picking list, a concept that we are already familiar with in the sales order delivery process. We have recently released the manufacturing picking list and the manufacturing cluster picking list.
Printing a manufacturing picking list or cluster picking list Via the menu path [Manufacturing] Issues & reversals, Picking list we can select a shop order or multiple shop orders and print a manufacturing picking list or cluster picking list. The picking list is for each shop order separately, the cluster picking list is for the combined materials of multiple shop orders. Alternatively, we can navigate to this screen using the Print button on the shop order card:  

(Click to enlarge)   The manufacturing picking list contains by default all the shop order materials that are stock controlled and not backflushed. We may include other types of materials like those that are order controlled (make and/or buy) and stock controlled that are backflushed:  

(Click to enlarge)   Maintaining layouts for the manufacturing (cluster) picking list We have added in [Master data] Layouts a manufacturing picking list and a manufacturing cluster picking list. The difference between those layouts is mainly in the header, where the picking list has shop order data, and the cluster picking list hasn't: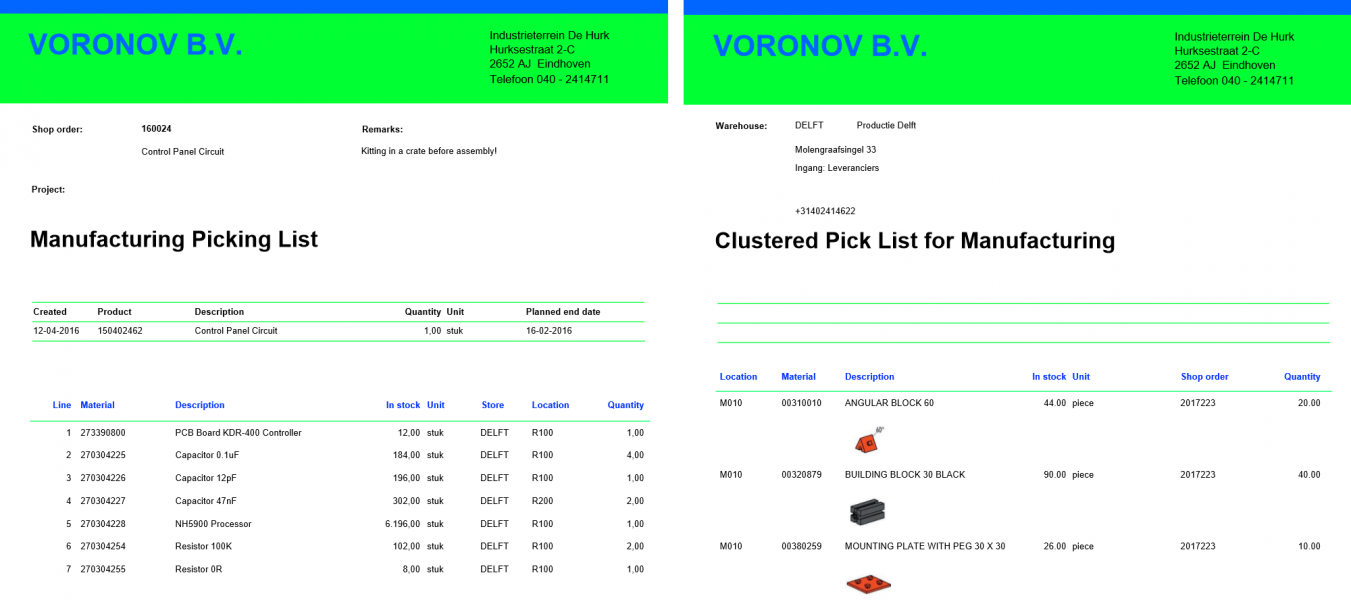 These improvements are available for all versions of Exact for Manufacturing. The Ease of Use project aims to make Exact for Manufacturing easier and more efficient using the feedback of customers. Do you think we can make Exact for Manufacturing better? Contact Exact support and we dive into your suggestion.