Last year we have added some new fields to the shop paper layout. In this installment we add more fields based on customer feedback.
Fields added last year The fields added last year have been published in this blog: Exact for Manufacturing Ease of Use: Improvements to the shop paper   Fields added in June 2017 To the header we have added Item remarks, Item extra description, Planned start date, Date printed, Item unit code, Item unit description and Customer telephone. To the (material) lines we have added Item remarks and Item extra description: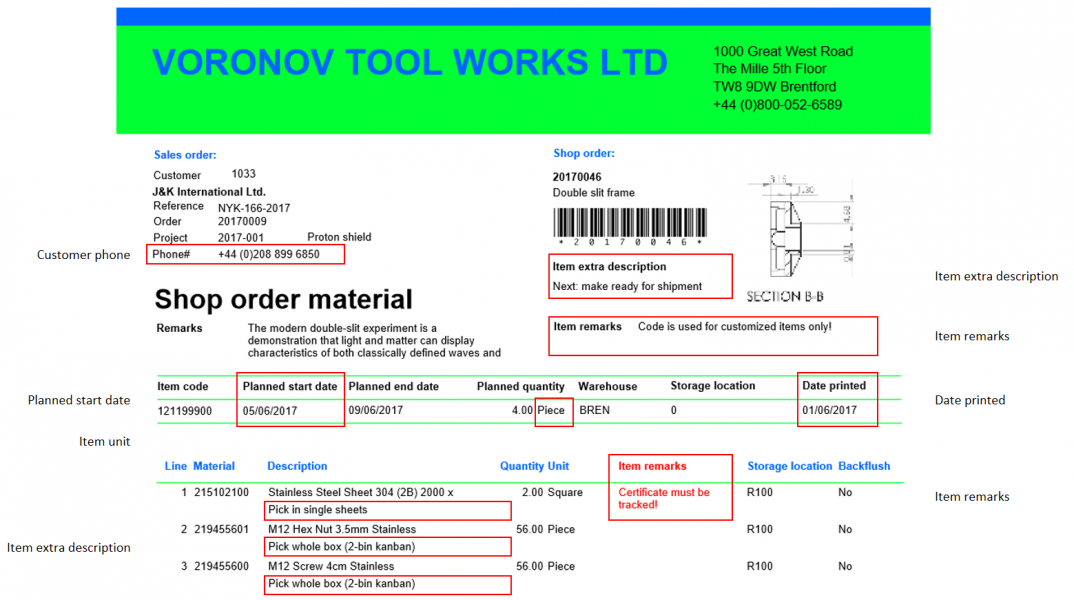 These improvements are available for all versions of Exact for Manufacturing. The Ease of Use project aims to make Exact for Manufacturing easier and more efficient using the feedback of customers. Do you think we can make Exact for Manufacturing better? Contact Exact support and we dive into your suggestion.