Manufacturers often work in big datasets: many products ordered that are built with many shop orders requiring many materials to be purchased. When we generate shop orders for a few hundred products, or purchase a few thousand line items into hundred purchase orders we do have to wait a long time (preventing us from working on other screens), and we even may experience a gateway timeout. We have identified processes that are slow, and we are solving the issues by introducing background processes.
Earlier this month we have released an improvement of the demand planning process: https://blogs.exact.com/products/2017/08/enhancing-the-performance-of-exact-for-manufacturing   Issue materials as a background process With Issue materials ([Manufacturing] Issues & reversals, Create), we can select all planned material for multiple shop orders, and make an issue. Below 50 lines, an immediate issue will be made. If the number of lines exceeds 50 we will see a prompt that will trigger the background process if we choose Yes: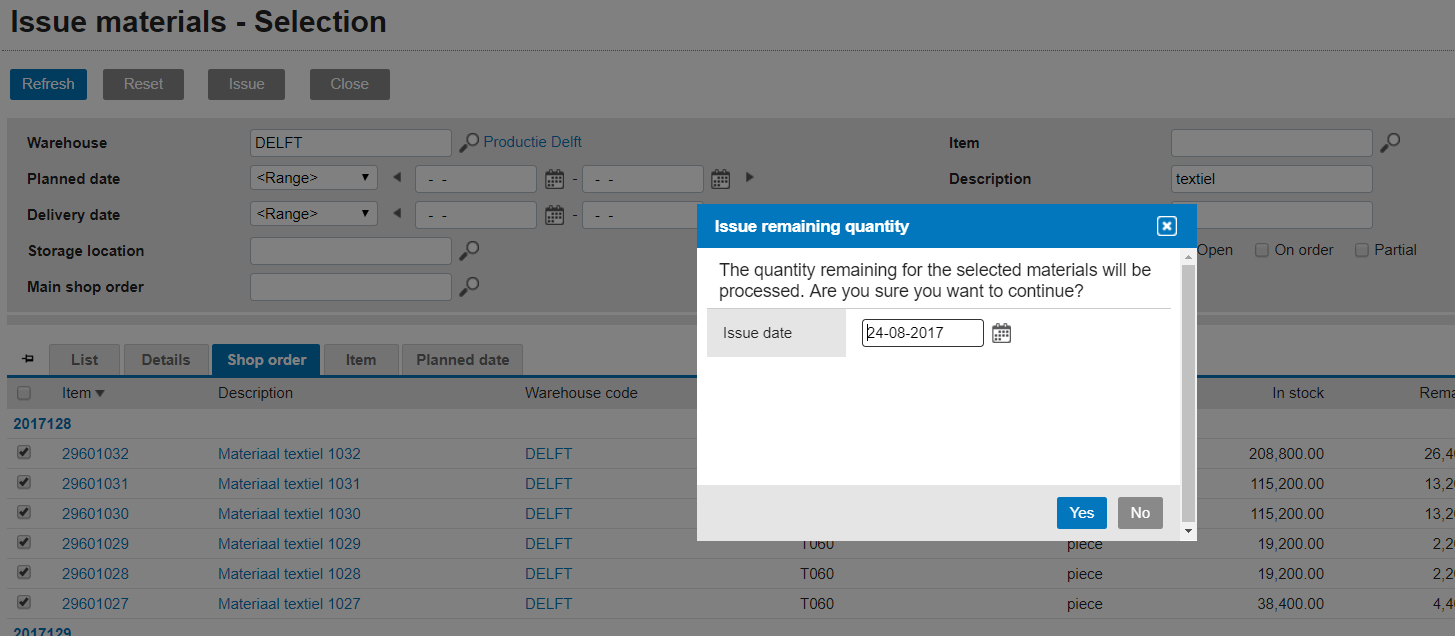 (Click to enlarge)   We see that the background process runs by the progress bar and the percentage of lines issued: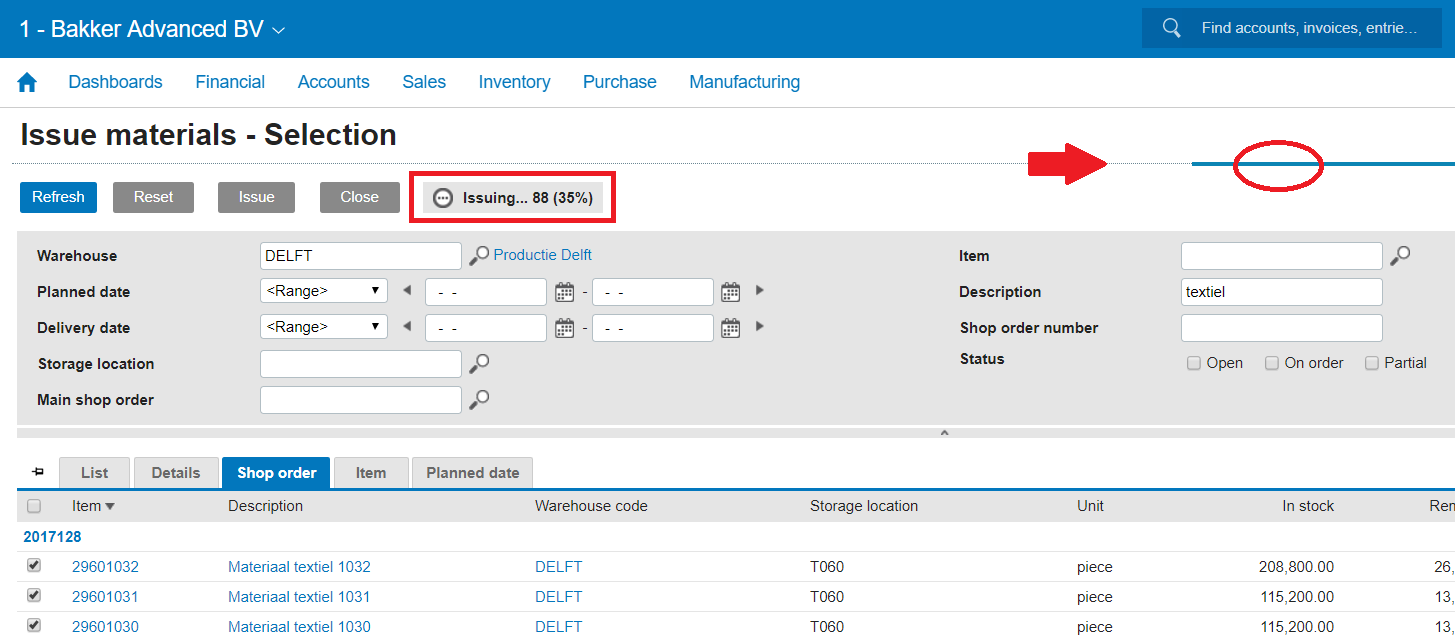 (Click to enlarge)   Upon completion of this task, a status bar is displayed with a link to the list of issued materials and a specific mention of lines not issued (for example serial/batch materials, or materials with insufficient stock (provided the setting Allow negative stock is unchecked)):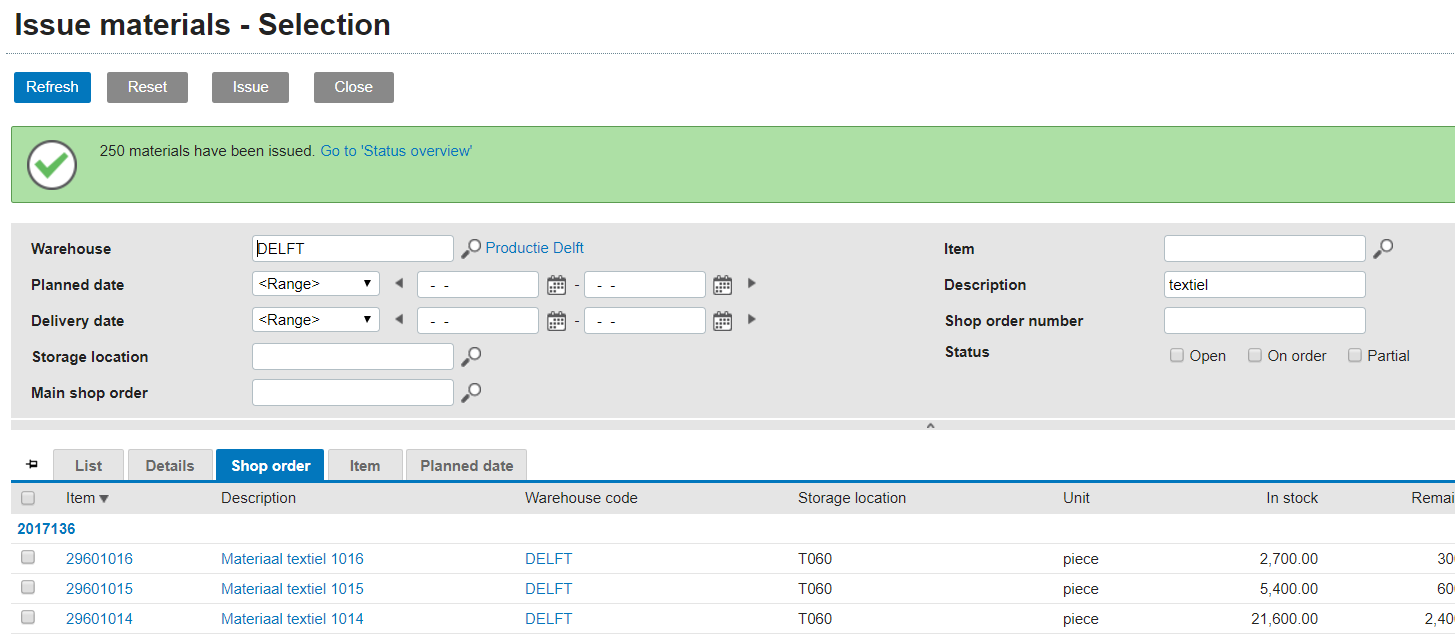 (Click to enlarge) This improvement is available for all versions of Exact for Manufacturing. The Ease of Use project aims to make Exact for Manufacturing easier and more efficient using the feedback of customers. Do you think we can make Exact for Manufacturing better? Contact Exact support and we dive into your suggestion.