Written by Bram Streefkerk
Exact Online for Wholesale Distribution and Manufacturing have been extended with a new mobile app, supporting easy stock counting. Warehouse employees easily enter the stock levels in the app, using barcode scanning if required. The new levels automatically appear in the system and are processed with a single click. This way, your stock levels are always up-to-date, ensuring a good delivery performance. The app is available in Belgium and The Netherlands.
For many wholesalers, unreliable stock levels remain a huge point of attention. Not only do they experience a huge risk in making customer commitments based on unreliable stock levels (which includes the risk of  unnecessary lost deals or losing customers), extensive counting and processing takes a lot of time, often resulting in differences and double entry of work as a result.
Besides- taking business online demands flawless stock level information. Customer expectation is defined by real-time stock level transparency. A digital warehouse starts with having the basics in control: stock counting using your Android smart phone is a simple as it gets.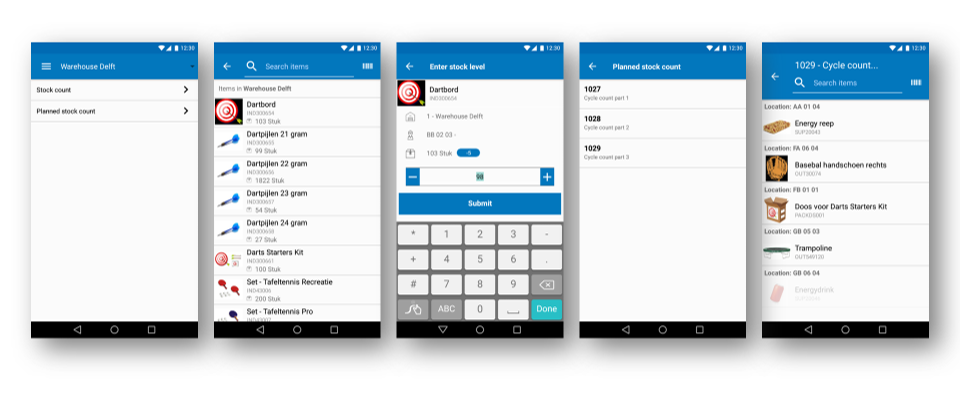 In order to be in control of your inventory, stock counting needs a boost. For this reason, Exact now offers a stock counting via a mobile inventory management app, that supports in having reliable stock levels. It offers easy checking and correcting of stock levels digitally and in real time on selected items in a warehouse. The easier it gets, the simpler it is to perform a stock count, on its turn resulting in a more frequent inventory count. IN the end, your numbers are more accurate, resulting in a better delivery performance, and happier customers.
Unlike a time-consuming paper trail of checking and processing in multiple steps, Exact now offers easy stock counting via a mobile app to help reaching accurate stock.
Key Features
Digitally select and register stock counts on an Android Smartphone.
Instantly correct stock levels of individual products.
Easily search for the right product by scanning its barcode.
Distinguish stock count from planned/ cycle stock counts.
How does it work?
You first need to download and install the Exact Online Inventory Management app from Google Play Store. Once logged in to your administration, select the warehouse and the location, and start counting the items you want to count. In order save time and make less errors, simply use the phone's camera to scan the item's bar codes.
For a cycle of planned count, simply select the items that are planned to be counted in Exact Online like you were used to setting up a cycle count. The app now simply guides you through the process, by providing the items in a simple list. Start counting, and enter the real levels in the app. When finished, open the stock count listing in Exact Online and simply process any stock differences.
Key benefits
Eliminate time-lag difference. Count and correct stock levels efficiently in real time in an operational warehouse.
Eliminate a paper trail and risking misinterpretation or typos in a 2-step entry.
Stimulate more frequent counting to grow reliability and meet customer promises
Start today!
Curious to the benefits of quick and easy inventory management for your warehouse? Simply download the Android app using this QR code with your Android device.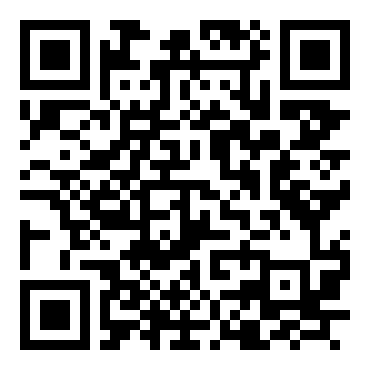 Requirements
The app has become available in The Netherlands and Belgium only. To make use of Exact Online Inventory Management for Android, all you need is a user in one of the following Exact Online subscriptions;