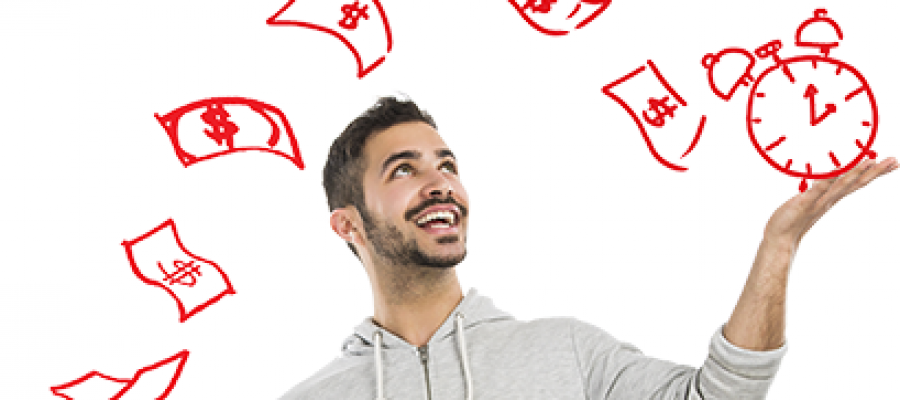 Exact acquires SRXP, leading Expense Management Cloud Software provider
Exact continues to expand its family of products for Cost Control in SMEs
New solution will work with Exact Globe and Exact Online
Delft, 14 January 2019 - Exact, supplier of the most comprehensive business software portfolio for SMEs in the Benelux, acquires SRXP, the Dutch market leader in Expense Management cloud software. As such, Exact expands its possibilities for cost control and efficiency in SMEs, making the employee reporting and declaration process more efficient.
Efficient expense management is a challenge for many organizations, most have yet to fully automate this important process. With SRXP's mobile application and cloud portal, the business community can reduce the time spent on expense claims by 75 percent.
The acquisition of SRXP, alongside the recent acquisition of Proquro, which automates the Purchase to Pay process, combined with Exacts market leading ERP & Financial software, offers its customers the markets most complete solution to cost management. These two acquisitions support Exact's vision of providing a family of products that allow SMEs to comprehensively manage their costs.
Phill Robinson, CEO Exact about this development: "This is a great step for Exact and for our customers. Within SMEs, there is an increasing focus on controlling expenditure. To make this possible, we already offered automated support for the Purchase to Pay process after the recent acquisition of ProQuro. Thanks to the acquisition of SRXP, we can now also offer Expense Management to SMEs and accountants in a fully automated way, that is efficient and easy to use for both employees and their management teams. If the declaration process is simple and fast, it has a positive effect on employee satisfaction and significant cost savings can be achieved."
Large group of joint customers
Exact and SRXP already share many joint customers, who combine the SRXP Expense Management solution with the financial software solutions Exact Globe and Exact Online. The combined Technology Teams of the two companies will work on an even tighter integration of SRXP into the product portfolio of Exact. In addition, SRXP will also continue to sell and support its larger customers like Mammoet, Port of Rotterdam, Bugaboo and Rituals with the existing SRXP solutions.
Pieter Verbruggen of SRXP: "As part of the Exact group we can further accelerate our strong growth. We get to work with a large group of knowledgeable colleagues with expertise in the field of technology, sales, support and marketing. The combination of running our own label for larger companies and an integrated offering within Exact's solutions for accountants and SMEs means that we will soon be supporting an amazingly wide array of businesses with our technology, and we are incredibly proud of this."