Control
over your inventory

thanks to wholesale distribution software

Exact ERP software for wholesale distributors consolidates financial, logistical and administrative business processes within a single system. It's suitable for small-scale, fledgling traders through to international wholesalers with multiple warehouses.
Wholesale Distribution

On request

Request price
Request a demo

Top features

Supports more than 40 languages & national regulations
Workflow management & business intelligence
Modular expansion, including WMS, Intercompany Logistics, Consolidation, Central Master Data Management, HRM, CRM, Business Intelligence and Service Management

Features

Users
1
Accounts
4
Accounting i
CRM i
Sales orders
Inventory management
Subscriptions
Multiple warehouses
Purchase contracts
Assembly/re-packaging
Order pick locations
Serial/batch numbers
Sales forecast
Material requirements
Variable inventory locations
Quote approval
Sales order approval
HRM
Payroll processing
Subscription management
Warehouse management (WMS)
Master data management
Workflow (BPM)
Document management
Intercompany logistics (ICL)
Procurement management
RMA/RTV
Inventory location
Project management
Service management
Variant items
Landed costs
LIFO/ FIFO
Consolidation

Deployment options

Deployment options
Scalable solution in the Exact Cloud or your own cloud, or an on-premise solution.

Relevant add-ons

Warehouse management

View add-ons

Webshop link

View add-ons

Cash register (POS)

View add-ons
All add-ons
Accounting
Accounting is always included as standard with Exact for Manufacturing. 'Finance' is the standard accounting feature.
CRM
Exact CRM is included as standard in all editions of Exact for Manufacturing. The CRM feature included varies depending on the edition.
View the features of CRM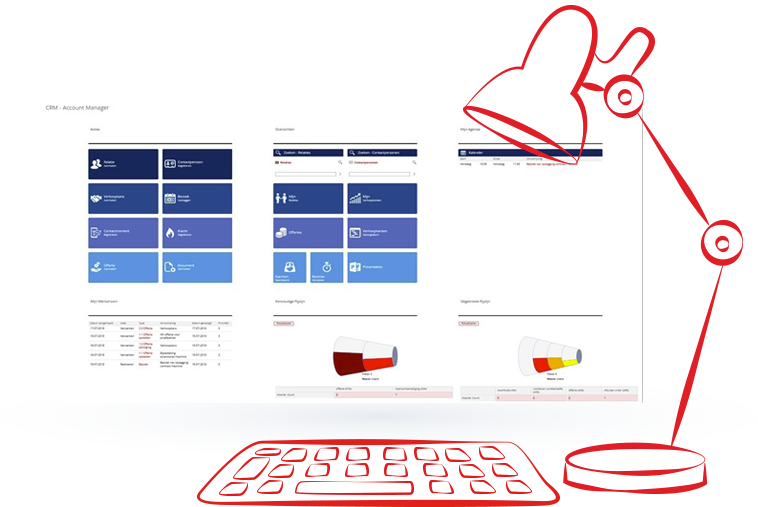 FAQ
Do you have any questions about our packages and/or specific Exact functions?
Our FAQ list has the answers you need.
Yes, you can. Our consultants are on hand at all times to help you with this.
Exact applies strict security measures. All data from our cloud products is stored in a data centre managed by Amazon Web Services in Ireland. Everything is stored in an encrypted format, with no involvement from anyone – not even when making an emergency back-up. In addition, all Basic, Advanced and Premium accounts have been protected through two-step verification since 25 May 2018 (GDPR). You can opt for Exact Cloud or On Premise with the Ultimate edition. Exact Cloud has been awarded ISAE 3402 Type II certification. This safeguards the security and continuity of our framework, making the Exact Cloud a secure, future-proof choice.
Yes, you can use Exact for Wholesale Distribution on your smartphone, tablet and desktop. An app is available in the Apple App Store and the Google Play Store. The app provides you with a real-time overview of all your data anywhere, any time.
A range of apps is available for the Ultimate edition on iOS, Android and Windows 10. These apps are available specifically for CRM or HRM. A general app is also available that contains all information, documents, workflows and even a social timeline.

Training, support and
consultancy
Our unique services will help you quickly get started with Exact for Wholesale Distribution. All advice options and ways to get a great head start are available here. Support, training, consultancy: our services to help you keep an overview of all your processes.