Save time on your
HR processing
HR processing exactly the way you want it thanks to the complete, quick and flexible system from Exact. More than 35 years of experience.
Full control at all times
Did you know it's possible to automatically process leave registration, illness reports and declarations? Exact software gives you the time you need for strategic HRM and effective dialogue with your stakeholders.
Exact for HRM enables you to streamline your entire HR cycle: from posting the vacancy to outflow, and integrated with payroll administration, personnel planning and performance management. Involve your colleagues directly and work together in a clear, organised manner thanks to a single centralised system for HR processing.
Exact Globe and Exact Synergy form the basis of Exact for HRM.
Exact for HRM – how you
benefit
You can automate your HR processes with Exact for HRM, ensuring that you make strategic decisions based on up-to-date, correct data at all times.
Ensure your personnel administration is in order
By automating the time tracking and personnel administration process, you have an overview of your employees' availability and leave requests. The up-to-date, complete personnel file in Exact for HRM gives you unprecedented control over the status of your personnel. On this integrated platform, everybody works on the basis of the same information, thus ensuring that your personnel administration is in order.
Request a personal demo
Give employees the chance to take care of HR matters themselves
Make it easy for your colleagues to take care of HR matters themselves. Holiday requests, payslips, colleague contact details and more: the Exact app enables employees to access this information any time, anywhere. The Premium edition comes with a Self Service app, which allows the manager to monitor and complete all HR processes.
Keep everybody in the loop with Exact Timeline
Inform your employees and keep them in the loop. Exact Timeline is a simple way to send your employees important messages, interesting tips and other info via a push notification to the Self Service app. This ensures that your news is not lost amid the daily deluge of information sent to your employees' inboxes.
Use dashboards to keep everything under control
Dashboards in Exact for HRM help you keep things under control and maintain focus on results. You have an overview of wage costs and any changes in status, leave, absences and inflow, transfers and outflow. Looking to take advantage of expanded business intelligence options? If so, Exact Insights is a useful addition to your setup. The clearly-laid-out HR dashboard contains key figures, trend graphs and detailed overviews, giving you insight into absences, recruitment and selection, turnover and performance.
Choose your perfect deployment option
Exact provides a single solution that supports all of your processes in every location. Our products are available in various deployment options, enabling you to decide for yourself which type best meets your wishes. Are speed and accessibility top priorities? The Exact Cloud uses the technology developed by Amazon Web Services (AWS) to make Exact Online available. The Exact Cloud also enables us to take the reins and manage solutions such as Exact Globe and Exact Synergy. Prefer to take care of everything yourself? If so, opt to use our solutions in your own cloud or install them locally.
Read more about the deployment options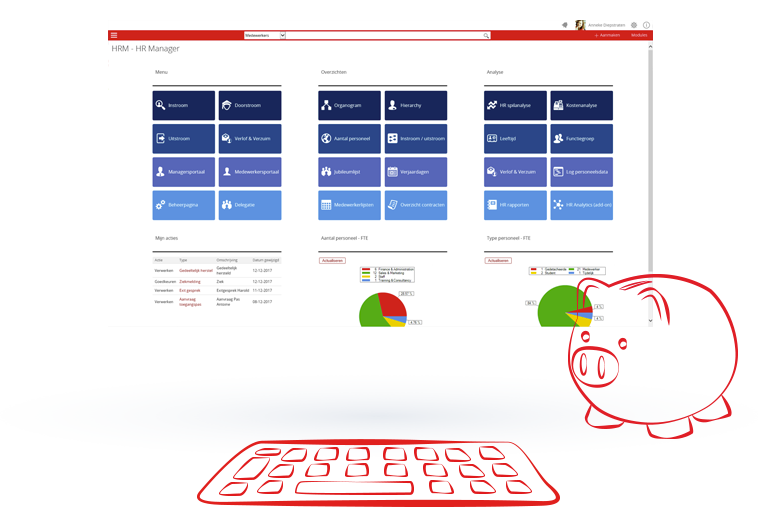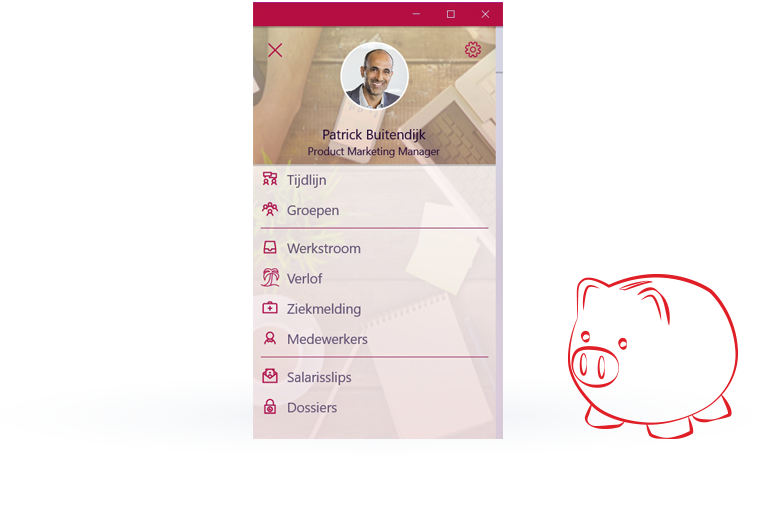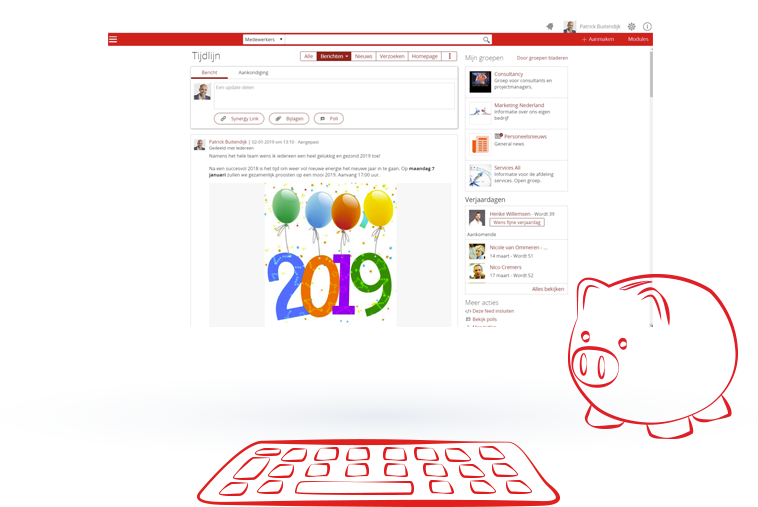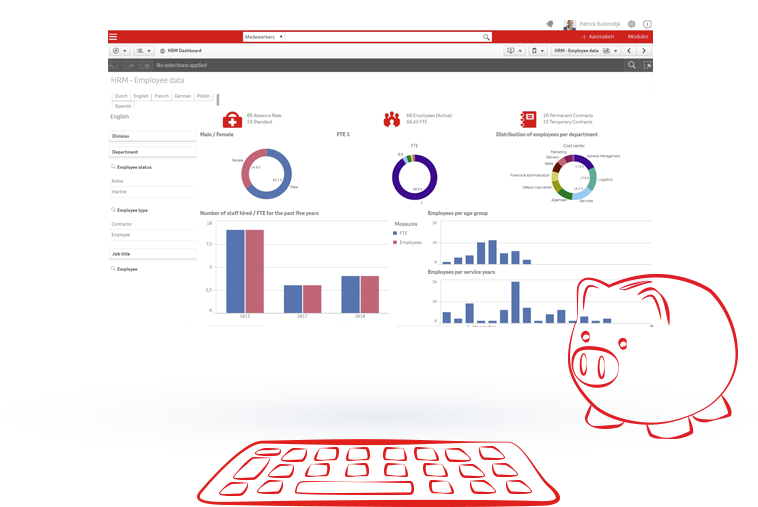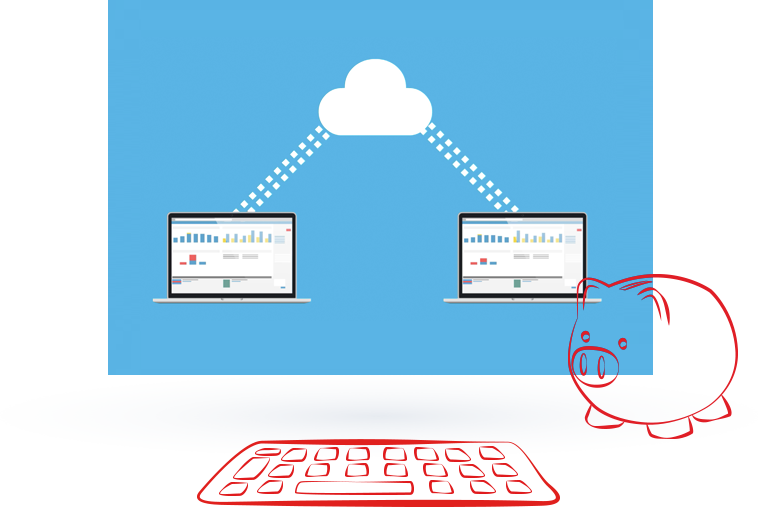 Client testimonials

Yogi Tea

This is how Yogi Tea manages millions of bags of tea around the world. Exact helps us to meet the strict quality requirements set by the FDA and other authorities.
Client testimonials

Agrifac Machinery

It's a piece of cake to review or update your production plans in Exact
Client testimonials

Tebodin

With Exact Globe, we have been able to reduce our reporting time by 20%
Client testimonials

CellPATH Limited

CellPath and Exact Exact greatly improved our stock accuracy and made transaction processing more efficient.
Client testimonials

Balmain

I now have insight into the work situation of all colleagues worldwide
Client testimonials

Qlip

Exact is a significant part of our dairy farm assessment system.
HRM

Price on request

Our complete solution for HRM.

Features

Full HR functionality
Forms
Workflows
Document management
HR dashboards and reports
Social collaboration
Employee Self Service
Manager Self Service
Fully integrated with accounting

Scalable solution in the Exact Cloud or your own cloud, or an on-premise solution. Exact Globe and Exact Synergy form the basis.

Download the brochureRequest a quote
Subscriptions for Exact Globe, Synergy and Business Software can be cancelled on a year-by-year basis.
Learn more about all the features.
Consultants help you get off to the
perfect

start

Our consultants are Exact experts. It's their job to ensure you get the most out of your business software. They share their product knowledge, offer specific advice and help you set up the software.