BI with Exact Insights

Powered by Qlik

Make strategic decisions based on business intelligence
Why is a
Business Intelligence

tool useful?

Companies that have business intelligence at the basis of their strategic decisions do better than their competitors. Certainly when using a self-service data analysis tool employees can get started with data integration, visualization and analysis.

With our BI tool Exact Insights you can effortlessly convert large amounts of data into organization-wide KPIs and trends.
How
business intelligence

solutions can help your company
Take the right decisions, based on realtime information
Standard BI dashboards for specific sectors and specialisms
You'll never again have to create reports in PowerPoint
Available at any time and on any device
Make more efficient analyses combining all your business data
What is BI?
Companies have vast amounts of data, which (should) form the basis of strategic decisions. Yet many find it difficult to get the right information at the right time and use it for powerful data analyses. A lot of data is 'hidden' in various different automated systems, which makes it less usable.
The aim of Business Intelligence, or BI, is to translate available data into information which you can use to steer your company. BI systems typically offer data visualisation and the analysis of data from your software applications such as CRM and ERP.
Finance dashboard
The Finance dashboard offers direct insight into all your important figures in the area of cash flow, liquidity, turnover, gross and net return. You can see all outstanding payments and credits, profit and loss accounts, and you can zoom in on all transactions on each balance sheet in all your administrations. A powerful component of the Finance dashboard is the 'what if' analysis. Based on a few variables you submit, the system calculates a number of possible scenarios. You can split and classify your data in every way imaginable, enabling you to make full use of the dashboards in your decision-making process.
HRM dashboard
The Human Resources dashboard provides you with insight into all important figures in the area of personnel and HR related processes. It provides detailed information on the inflow and outflow of personnel for each business unit, department, function, age etc. It offers insight into how leave balances are divided across different departments, and you can zoom in on absenteeism for each department, age etc. If you work with freelancers you can also view the relationship between permanent and flexible staff. The HR dashboard provides you with the HR analytics to take the next step as a strategic business partner.
Manufacturing dashboard
The Manufacturing dashboard supplies manufacturers with all figures they need, such as manufacturing costs, material loss and manufacturing lead times. These can be analysed for each manufactured article, process step or cost type. This offers crucial insight into the actual manufacturing costs vs. planned costs. In short, the manufacturing dashboard is your tool to further improve your process: manufacturing done faster and more efficiently.
Dashboard for wholesale
The wholesale dashboard offers insight into the essential figures for stock, purchase and sales orders. You can monitor and predict logistics outcomes with indicators for, for example, turnover rate, 'time/value in stock' or ABC analyses. Integration with Google Maps offers you geographic insight into where your stock or customers are located. Improve your forecasting and budgeting and easily identify new business opportunities with this dashboard for all your logistics processes.
Incoming Invoice Register dashboard
The Incoming Invoice Register dashboard provides an overview of all purchase invoices and related details, plus total amounts per creditor or general ledger account. You can also analyse the status of all purchase invoices or approval requests, or easily zoom in on the details of the purchase invoice for each budget holder or approval register. Optimise the approval process in your organisation.
Project dashboard
The project dashboard helps you to analyse projects for each customer, status or type. Not only does it offer up to date insight into costs and realisations for each project or project manager, it also allows you to compare them to the budget or other projects of the same type. Hours worked can easily be traced and analysed in detail for each activity, department or project. This results in insights that help you improve your processes or individual projects. What's more, you gain clear insight into the deployability of your staff.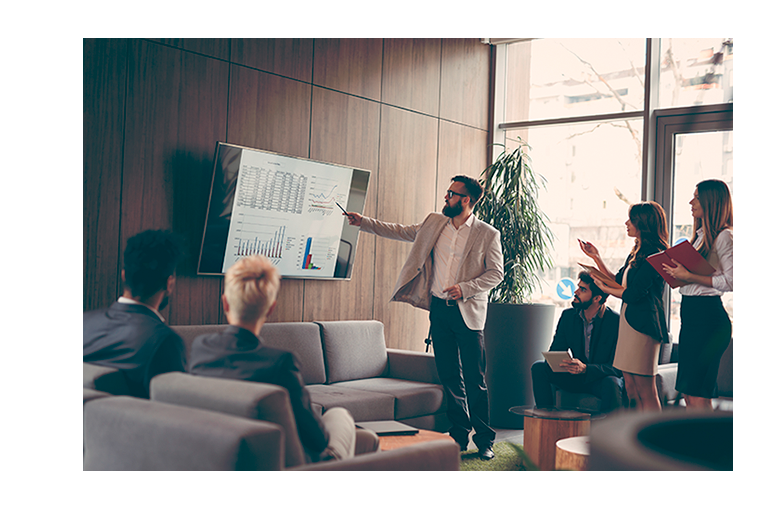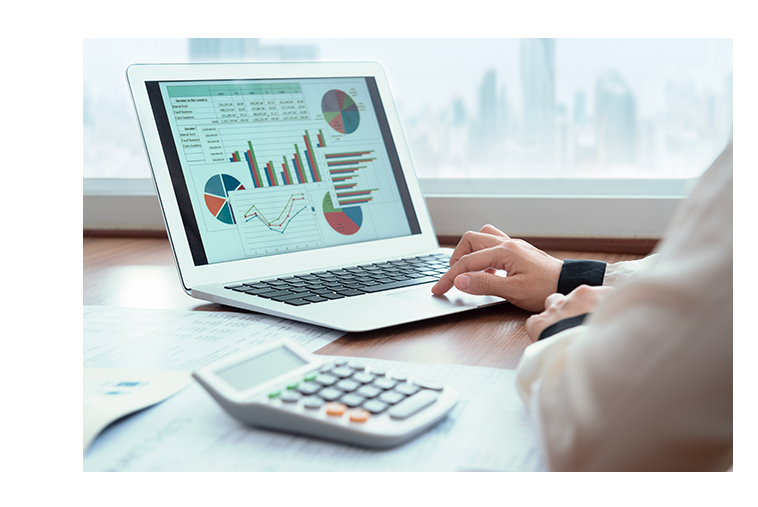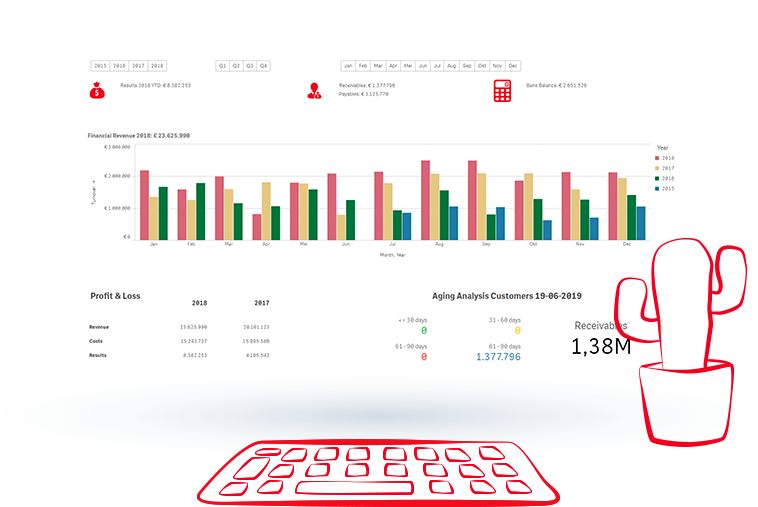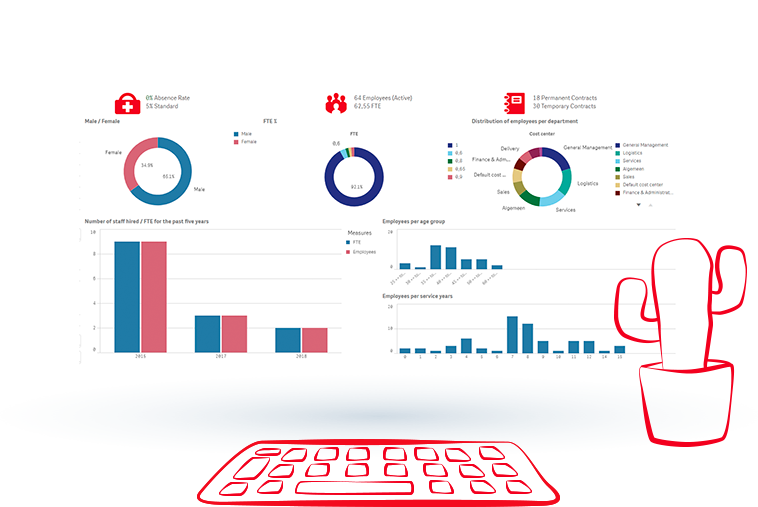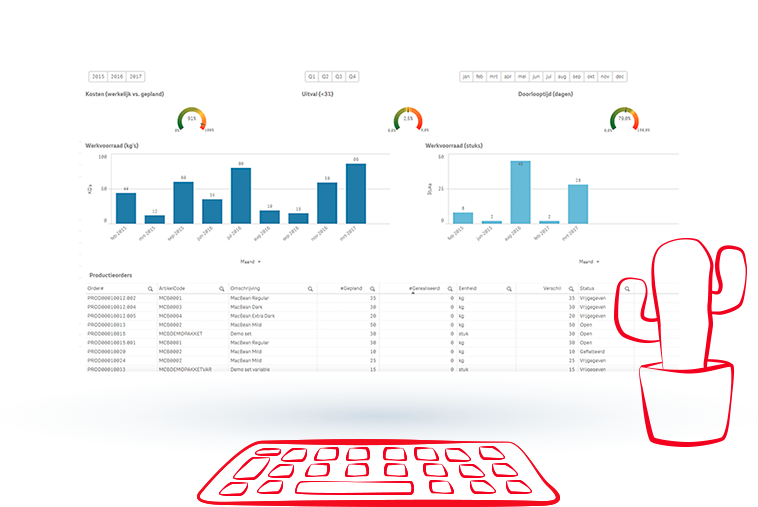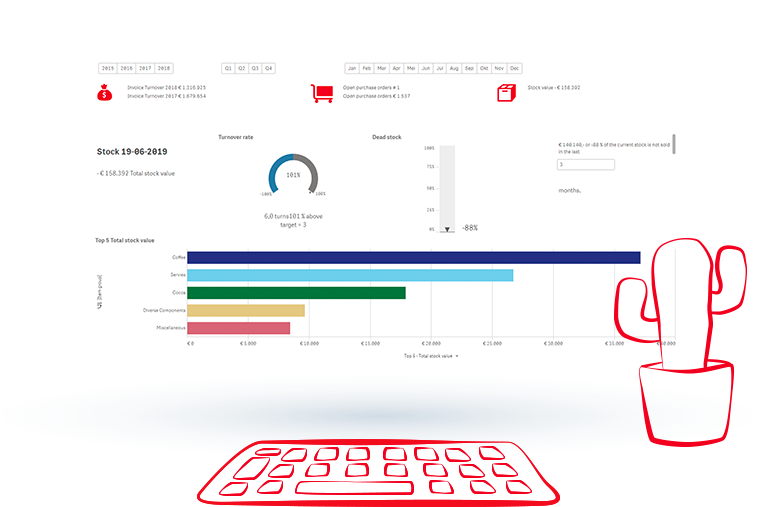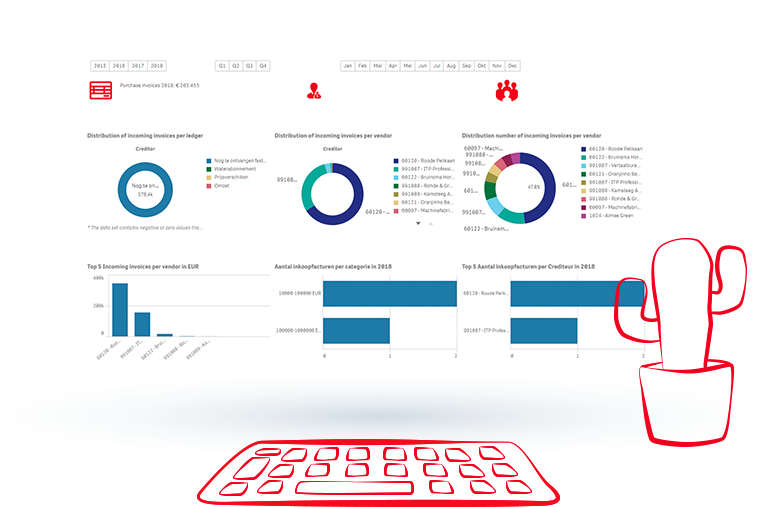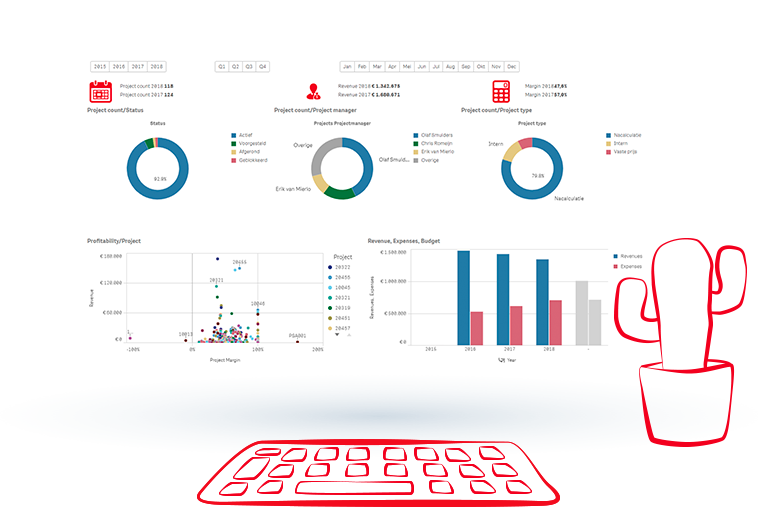 Get more out of your
company software
Our consultants are Exact experts who ensure that you get the most out of your business software. They share product knowledge, provide targeted advice and help with the design of the software.
Client testimonials

Yogi Tea

This is how Yogi Tea manages millions of bags of tea around the world. Exact helps us to meet the strict quality requirements set by the FDA and other authorities.
Client testimonials

Agrifac Machinery

It's a piece of cake to review or update your production plans in Exact
Client testimonials

Tebodin

With Exact Globe, we have been able to reduce our reporting time by 20%
Client testimonials

CellPATH Limited

CellPath and Exact Exact greatly improved our stock accuracy and made transaction processing more efficient.
Client testimonials

Balmain

I now have insight into the work situation of all colleagues worldwide
Client testimonials

Qlip

Exact is a significant part of our dairy farm assessment system.