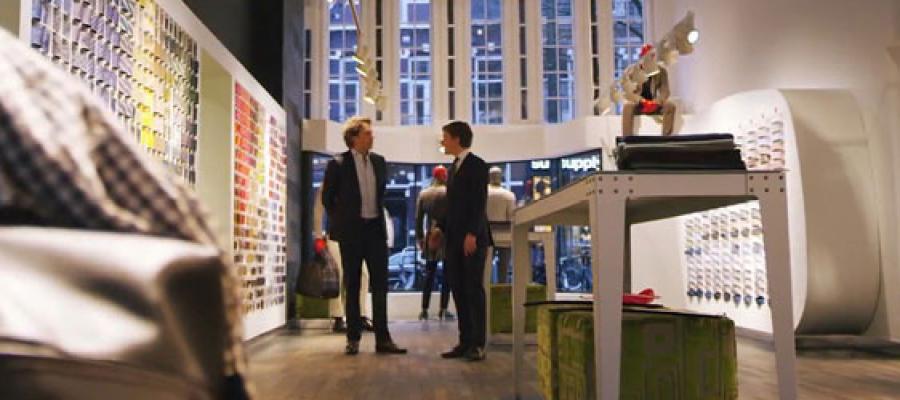 The digital era creates a wealth of opportunities for SMEs. Despite this, the transition to digital opportunities is a challenge for many companies.
The digital era began fifteen years ago when web stores started springing up like mushrooms and the click & brick system (the combination of physical and web stores) appeared to be the key to lower and transparent prices. What's happening now is that digitisation is accelerating. There are new ways to set up your business. That can cause stress, but offers a wealth of opportunities.
Agility is key
Companies respond in different ways to the challenges and opportunities of the digital era we are in. Proactive entrepreneurs are the catalysts of the economy. They primarily see disruptive opportunities or radical options. They mainly see the opportunities in the market!
On the other hand, companies with a more conservative strategy experience disruptive stress: they see the acceleration of digitisation and the takeover of start-ups while sticking to their traditional ways of doing business. They don't know how to advance or how to remain agile in the new environment. The new opportunities are endless. It makes sense that they can no longer see the forest for the trees.
Suitsupply as an example
It's essential to keep looking at the market with an innovative attitude. This is what happens when processes are digitised. Digitisation ensures stable growth, comprehensive insight into your business and the ability to do business in more locations – and therefore at an international level. Take Suitsupply, a company which prides itself on rapidly identifying and seizing opportunities. Suitsupply has locations all over the world. It's growing quickly and wants to continue this growth in the age of digitisation.
In order to optimise their business processes, they combined data sources from all their countries of operation using the Exact consolidation tool. That's how they created a single comprehensive overview of the current situation at the click of a button. The time that the company would have had to spend on figures can now be spent on growth. A win-win situation.