Submit expenses
fast and first time right
Exact Expense Management saves you 75% of the average time taken to process expenses. The integration with your administration, the mobile app and the flexible approval process – they all have the same end goal: saving you time and money in the expense management process.
The most important benefits of
Expense Management
Declare quickly and easily
Use the app to easily capture coupons instantly. The app works both online and offline; useful when you work from abroad, for example. Of course you can also easily approve or reject statements via the app.
Automatic payment of credit card payments
Let employees easily pay for expenses with a credit or debit card and then declare this with the Exact Expense Management app. Credit card transactions and the corresponding receipts are immediately visible in Exact Expense Management. The voucher is automatically linked to the credit card transaction. That way you always know which voucher belongs to which edition and you prevent research afterwards.
Smart kilometer registration
Not only receipts, with Exact Expense Management you can easily declare travel expenses. Use the Google Maps integration to process mileage declarations. Add multiple destinations on a route.
Integrated with your administration
Declaration data can be exported to Exact with one click. This gives you a full insight into costs and expenses.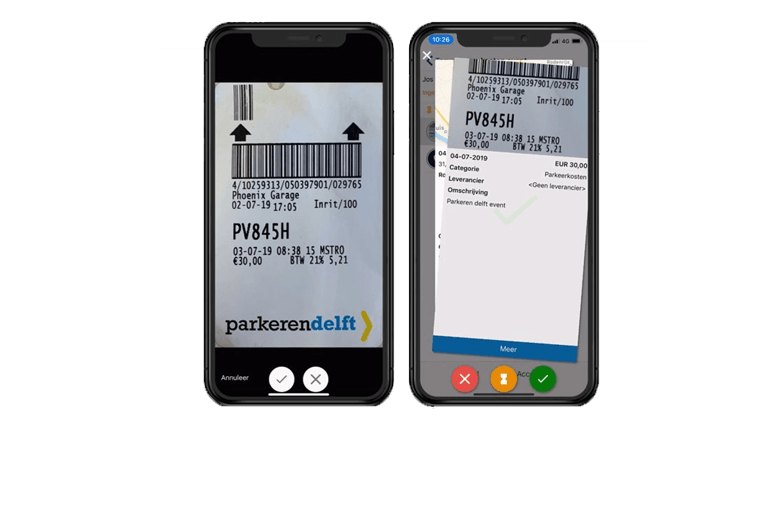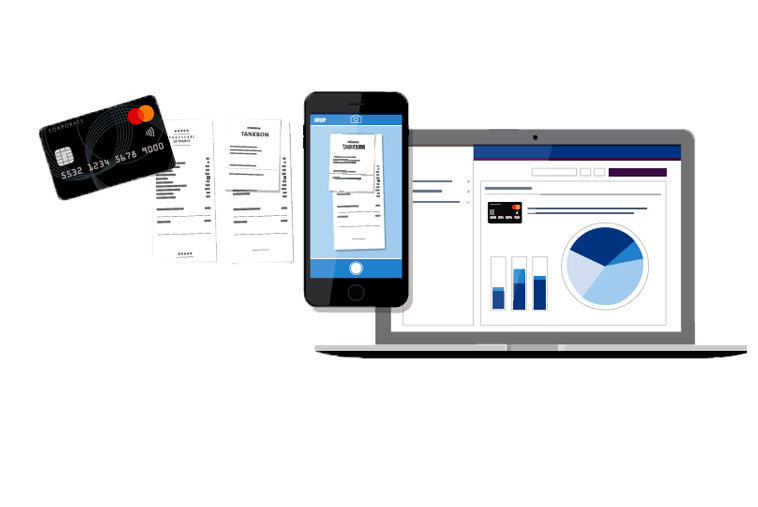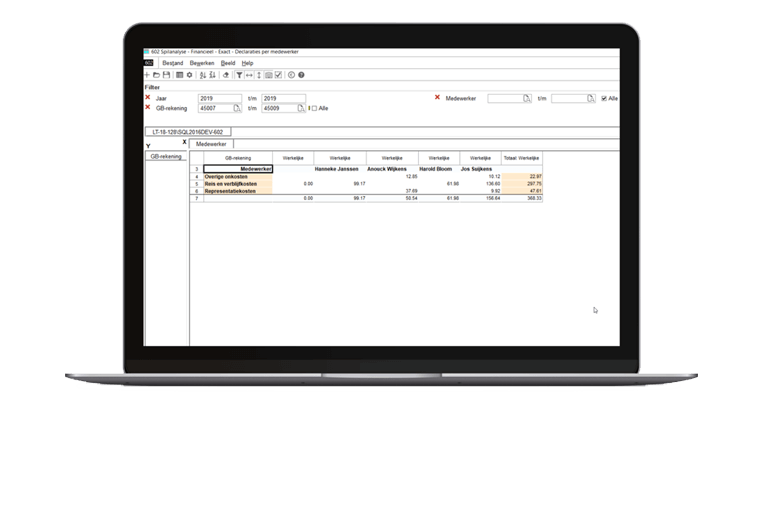 Wondering how you can benefit from
Expense Management software

?

Discover the full story on the benefits of optimal expense management in the whitepaper.
Expense Management

€ 5

Per user

Streamline the declaration process and easily save time and money.

Features

Register declarations
Mileage & daily allowances
Credit card link
Approval / rejection to company policy
Request business strips
Work costs scheme
Export on ledger and cost center
Foreign VAT refund
Storage in the cloud

Get in contact
Enthusiastic?
Download the Exact Expense Management app in the app store.
Client testimonials

Van Wijngaarden

Finance, invoicing, inventory, manufacturing, CRM, projects and purchasing – everything is now connected and carried out within a single system. This works brilliantly for us. Despite the growth of the company our office still has the same number of staff, which is really saying something.
Client testimonials

Valk Welding

We appreciate going with the flow of developments of an Exact standard package. This leads to a stable and continuous process. Exact is also a stable partner
Client testimonials

Tebodin

With Exact Globe, we have been able to reduce our reporting time by 20%.
Client testimonials

Yogi Tea

Quality requirements, warehousing and administration under control.
Client testimonials

Qlip

As a dairy country, we're already forerunners, but there's still a whole new world to conquer. Exact's software will help a quality control company such as Qlip to maintain this leading position even more effectively.
Client testimonials

Agrifac Machinery

The Exact solution is intelligently set up, our information overview becoming increasingly more accurate which in turn supports the effectiveness of our planning. It's a piece of cake to review or update your production plans in Exact.