Want to increase your profit through rapid
time tracking and billing

?

Having time tracking, purchasing, billing, CRM and accounting in a single convenient program minimises the risk of errors caused by duplicate work. Work online from any location – including on your smartphone.
Correct billing on time
Cost and time tracking forms the basis for billing your customers correctly. It prevents you from making any more errors and ensures you will always bill people on time. A constant overview of all outstanding amounts reduces the risk of late payments and enables you to send out payment reminders as required.
Improved cash flow
Hours entered are automatically added to the invoice, which guarantees the information is correct. If you send out invoices that are 100% correct, your customers will pay you sooner. Digital time tracking also cuts down on the amount of capital you have to invest in advance to ensure you complete your project successfully. This has a positive effect on your cash flow.
Send invoices and reminders
Send invoices using your smartphone or tablet too. The administrative side of things is all done automatically. And if you send an e-invoice in UBL format, it will automatically be added to your client's account.
Do business anywhere, any time.
At home, at the client's offices, or your own; Exact software works wherever you are. Manage your most important data from your laptop, smartphone or tablet. Exact supports you in your growth and overcoming challenges, so that you can stay in business. Whatever may happen.
From real-time data to insight
Gain a full overview of your bank balances and purchase/sales figures at a glance. Exact uses data to provide you with valuable insights, enabling you to stay up to date on everything and see exactly where you need to take action.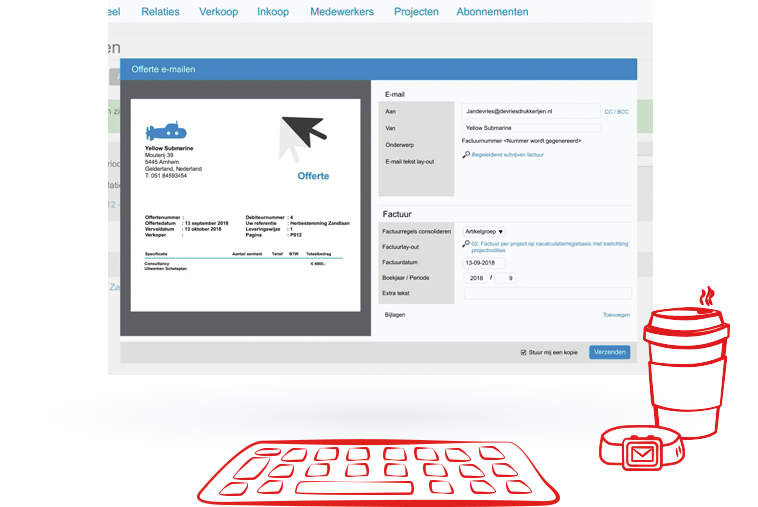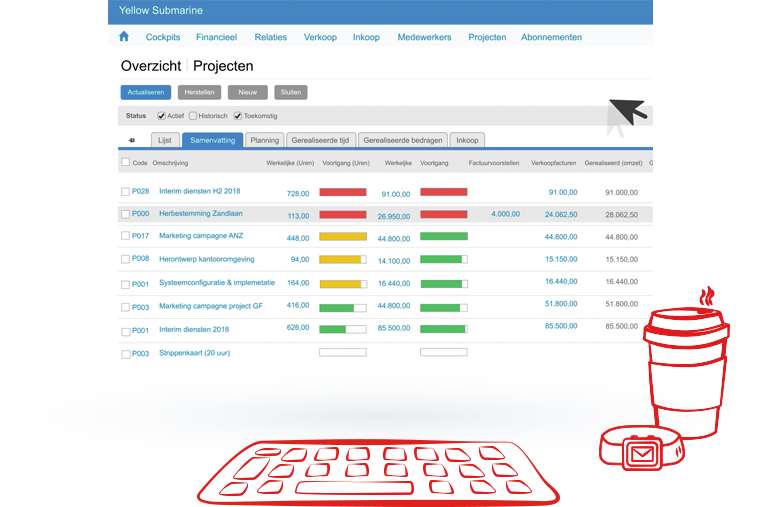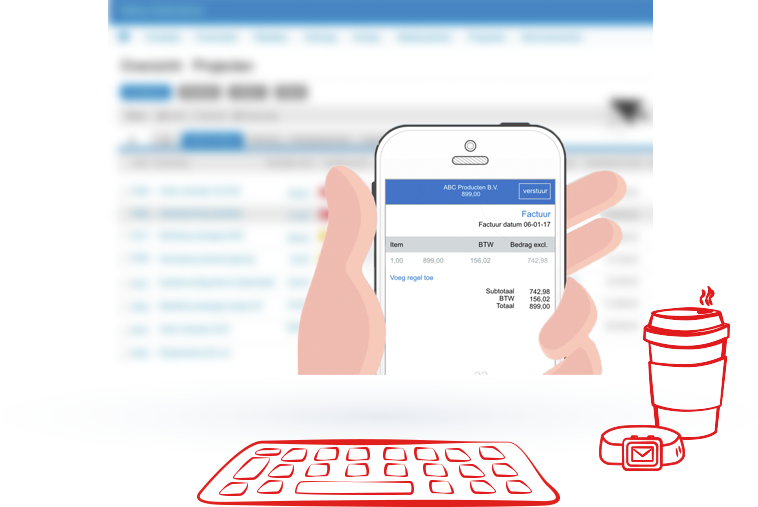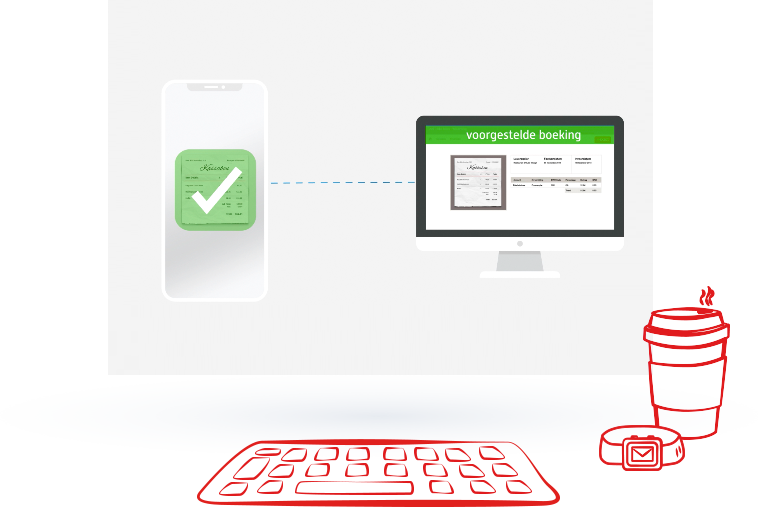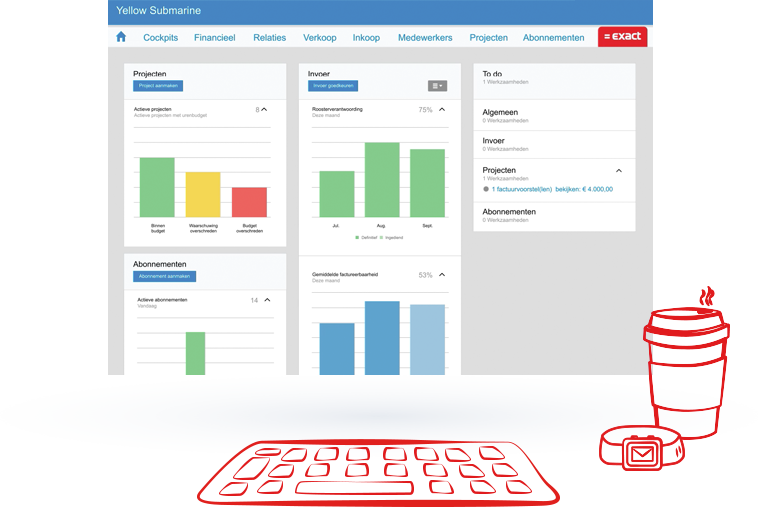 Client testimonials

Van Wijngaarden

Finance, invoicing, inventory, manufacturing, CRM, projects and purchasing – everything is now connected and carried out within a single system. This works brilliantly for us. Despite the growth of the company our office still has the same number of staff, which is really saying something.
Client testimonials

Valk Welding

We appreciate going with the flow of developments of an Exact standard package. This leads to a stable and continuous process. Exact is also a stable partner
Client testimonials

Tebodin

With Exact Globe, we have been able to reduce our reporting time by 20%.
Client testimonials

Yogi Tea

Quality requirements, warehousing and administration under control.
Client testimonials

Qlip

As a dairy country, we're already forerunners, but there's still a whole new world to conquer. Exact's software will help a quality control company such as Qlip to maintain this leading position even more effectively.
Client testimonials

Agrifac Machinery

The Exact solution is intelligently set up, our information overview becoming increasingly more accurate which in turn supports the effectiveness of our planning. It's a piece of cake to review or update your production plans in Exact.
Time & Billing

€ 129

per month

For service providers seeking to optimise their time tracking and billing.

1 user included

i

2 time report users included

i

2 accounts included

i

Time tracking via web & app
Billing
CRM
Accounting
Link your favourite apps

A fast, secure cloud solution that evolves with your business. Exact Online forms the basis.

Try it for freeOrder now
Expand your
software
Work even smarter and faster by connecting and adding to your Exact software with your favourite service or app. You can find the most widely used add-ons here. Not what you're looking for? View our full range.
Free
training & support
Our unique services will help you get started with online accounting quicker than ever before. Look no further to find all the opportunities to get a great head start. Support, training, tailored advice: our services to help you keep an overview of all your processes.
Need help making your selection?
Use the product selector to find out which package is right for your business within seconds.