Want to increase your profit through rapid
time tracking and billing

?

Having time tracking, purchasing, billing, CRM and accounting in a single convenient program minimises the risk of errors caused by duplicate work. Work online from any location – including on your smartphone.
Correct billing on time
Cost and time tracking forms the basis for billing your customers correctly. It prevents you from making any more errors and ensures you will always bill people on time. A constant overview of all outstanding amounts reduces the risk of late payments and enables you to send out payment reminders as required.
Improved cash flow
Hours entered are automatically added to the invoice, which guarantees the information is correct. If you send out invoices that are 100% correct, your customers will pay you sooner. Digital time tracking also cuts down on the amount of capital you have to invest in advance to ensure you complete your project successfully. This has a positive effect on your cash flow.
Send invoices and reminders
Send invoices using your smartphone or tablet too. The administrative side of things is all done automatically. And if you send an e-invoice in UBL format, it will automatically be added to your client's account.
Get things done, wherever you are
Want to quickly turn time into cash? Record your hours directly after completing the project – wherever you are, on any device: smartphone, watch, tablet or laptop. All you have to do is create the invoice. Processing is completed automatically on the accounting side of things. You know exactly how many hours are assigned to a specific project, which maximises your efficiency in preparing invoices and helps you to avoid duplicate work and loss of revenue.
From real-time data to insight
Gain a full overview of your bank balances and purchase/sales figures at a glance. Exact uses data to provide you with valuable insights, enabling you to stay up to date on everything and see exactly where you need to take action.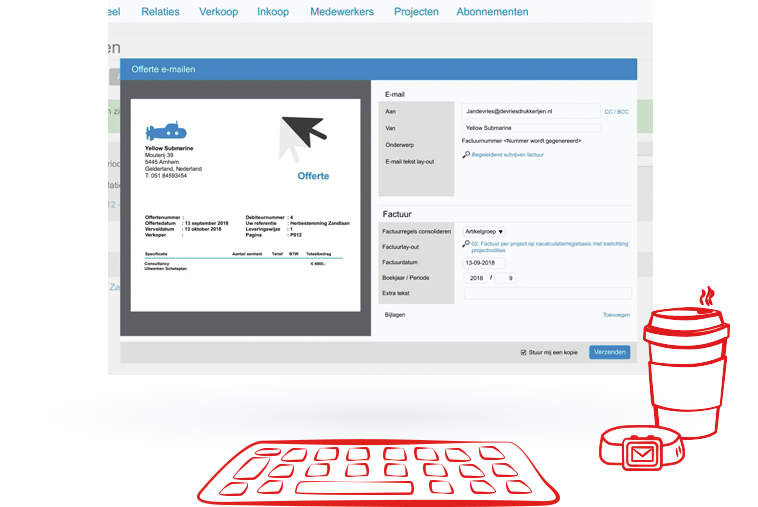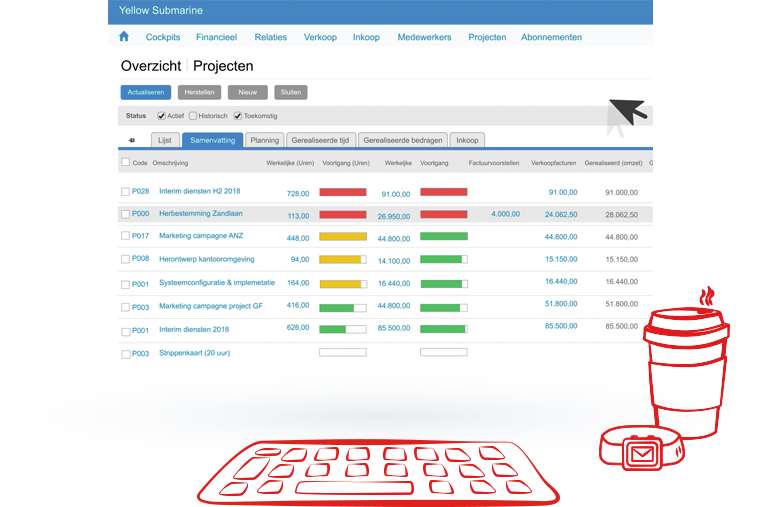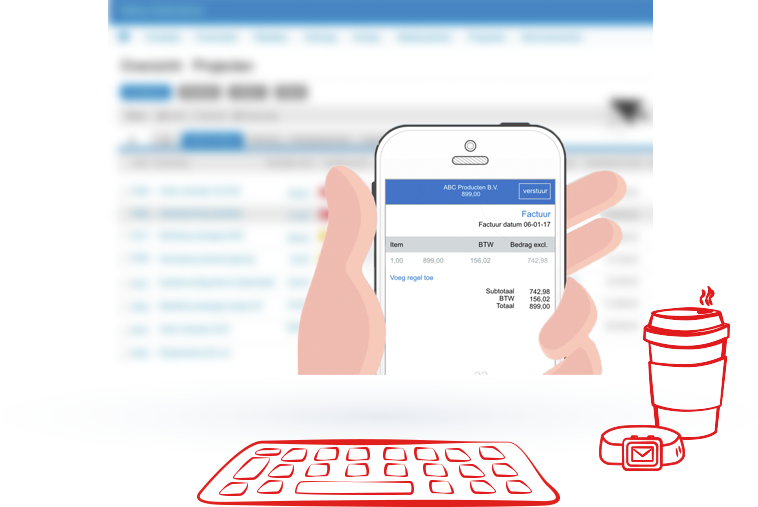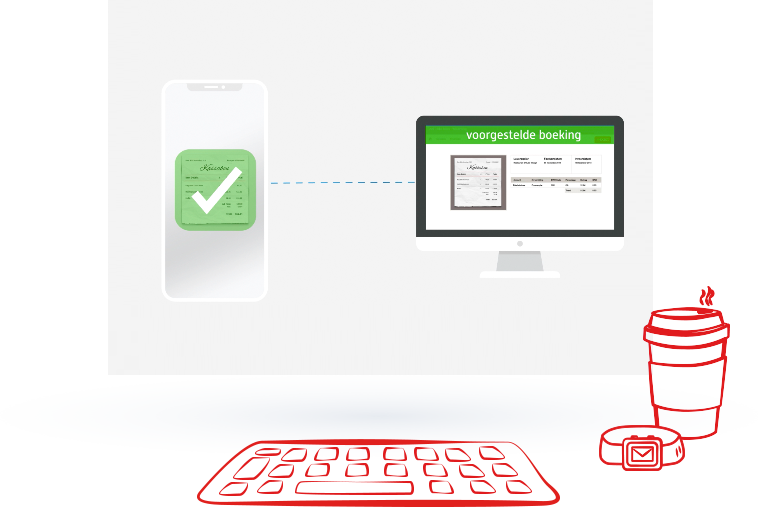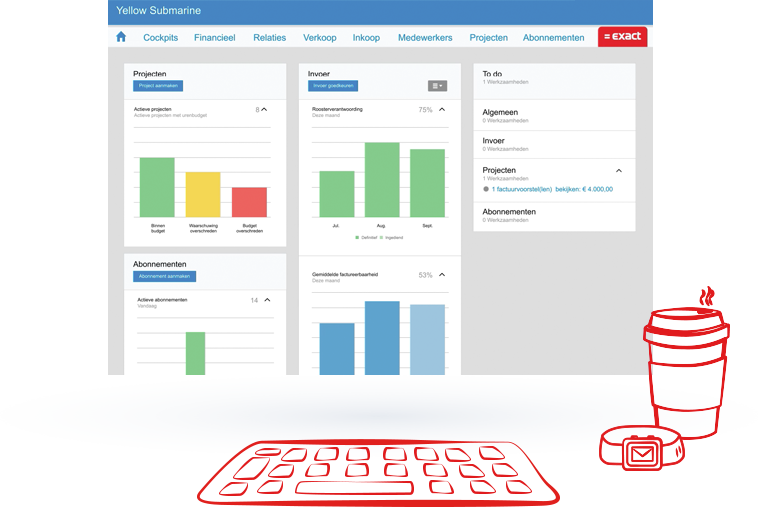 Client testimonials

Gracious

We have had a much more comprehensive overview since working with Exact. This is essential for being able to take the next step.
Client testimonials

MKB Servicedesk

The dashboards give me more insight into things like the occupancy rate of the various departments.
Client testimonials

BDM

Simple Simon in combination with Exact Online Time & Billing is perfect. It's easy to use for field staff, and all employees can keep track of their tasks. This saves me two whole days each week that would otherwise be spent balancing the books.
Time & Billing

€ 125

per month

For service providers seeking to optimise their time tracking and billing.

1 user included

i

2 time report users included

i

2 accounts included

i

Time tracking via web & app
Billing
CRM
Accounting
Link your favourite apps

A fast, secure cloud solution that evolves with your business. Exact Online forms the basis.

Try it for freeOrder now
All subscriptions are excluding VAT. Exact Online can be cancelled on a month-by-month basis.
Compare all features
Expand your
software
Work even smarter and faster by connecting and adding to your Exact software with your favourite service or app. You can find the most widely used add-ons here. Not what you're looking for? View our full range.
Free
training & support
Our unique services will help you get started with online accounting quicker than ever before. Look no further to find all the opportunities to get a great head start. Support, training, tailored advice: our services to help you keep an overview of all your processes.
Need help making your selection?
Use the product selector to find out which package is right for your business within seconds.