ERP software for
modern manufacturing companies
Exact ERP software gives you a single solution for your manufacturing processes, order, stock, relationship management and accounting. If you are a start-up manufacturing company or if you need software to support your international operations, choose the future-oriented Exact ERP software.
Basic

€ 339 p/m

Try it now
Order now

Advanced

€ 449 p/m

Try it now
Order now

Premium

€ 569 p/m

Try it now
Order now

Ultimate

On request

Request price
Request a demo

Top features

Free accounting & CRM, and
Purchasing and sales
Manage bills of material
Prepare quotes and pre-calculations
Plan and carry out work orders
Manage inventory

All features in the Basic version

Work with multilayer bills of material
Receive by-products
Record serial and batch numbers
Use multiple warehouses

All features in the Advanced version

Sales forecast and manufacturing plan
Schedule material requirements
Approve quotes and orders
Variable storage locations

All features in the Premium version

MRP
Capacity planning
Quality management
Field service
CMDM
Financial consolidation
Business intelligence

Features

Users
1
1
1
Accounts
2
2
2
Accounting i
CRM i
Wholesale i
Create work orders
Calculate cost price (Manufacturing Advanced: for multilayer bills of material)
Prepare pre-calculations(time and materials)
Manage work orders(Manufacturing Advanced: multilayer work orders)
Record manufacturing time
Outsource work
Link and manage projects
Receive by-products
Receive material requirements over time
Make sales forecasts
Calculate material requirements (MRP)
Variable storage locations
Approve quotes and sales orders
Capacity planning
Phantom products
Bills of material per warehouse
Spare parts
Purchase contracts
Available to promise (ATP)
Waste & scrap
Dismantling orders
Approve and mark as complete for each processing activity
Master data management
Intercompany logistics (ICL)
Service management
Blank fields
Warehouse management (WMS)
HRM
Workflow (BPM)
Consolidation
Payroll
Extended payment options
International payments

Deployment options

Deployment options
A fast, secure Exact cloud solution that evolves with your business.
Scalable solution in the Exact Cloud or your own cloud, or an on-premise solution.

Additional prices

Accounts

€13,50
per month for each extra account
€16
per month for each extra account
€18,50
per month for each extra account

Users

€18
per month for each extra user
€23
per month for each extra user
€29
per month for each extra user

Relevant add-ons

Warehouse management (WMS)

View add-ons
View add-ons

Capacity planning

View add-ons
Included as standard

CAD & PDM links

View add-ons
View add-ons
All add-ons
Suitable for Basic, Advanced & Premium
All add-ons
Suitable for Ultimate
Accounting
Accounting is always included as standard with Exact for Manufacturing. The 'Accounting' feature is included for the Basic, Advanced and Premium editions. 'Finance' is the standard accounting feature in the Ultimate edition.
View the features of Accounting
CRM
Exact CRM is included as standard in all editions of Exact for Manufacturing. The CRM feature included varies depending on the edition.
View the features of CRM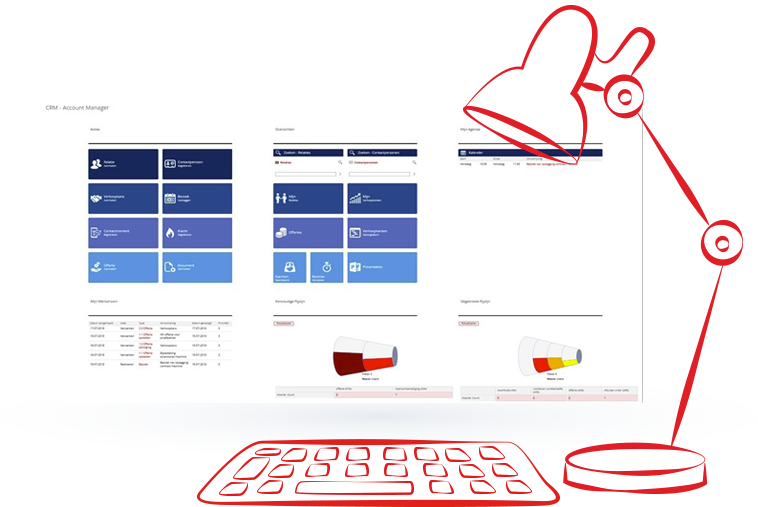 Wholesale Distribution
Exact for Wholesale Distribution is included as standard in all editions of Exact for Manufacturing. The wholesale feature included varies depending on the edition.
View the features of Wholesale Distribution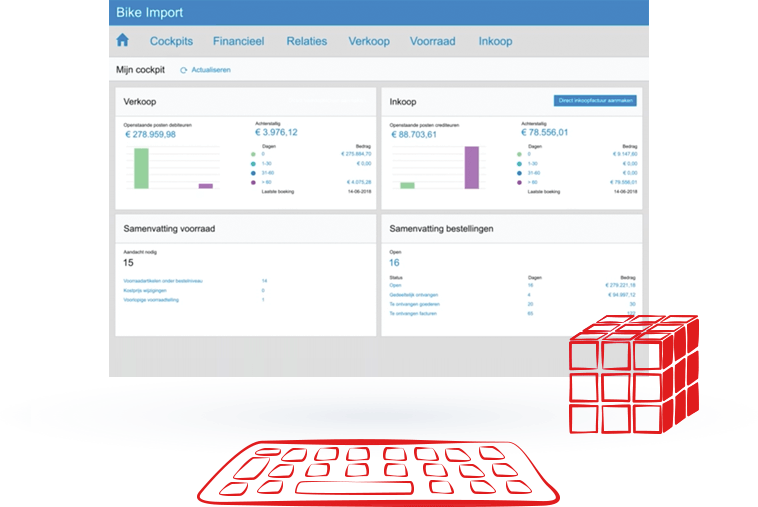 FAQ
Do you have any questions about our packages and/or specific Exact functions?
Our FAQ list has the answers you need.
You can use our trial subscription for 30 days free of charge with no obligation. You can also use Exact's support services during this trial period. The subscription will automatically end after this 30-day period unless you specify that you wish to keep working with Exact. In other words, you don't have to worry about any unforeseen fees.
No trial subscription is available for Exact for Wholesale Distribution Ultimate. You may, however, request an online demo. Your questions will be answered directly by a specialist.
The information entered into Exact during the trial period will be stored. As a new customer, you can switch from a trial subscription to a full solution. This enables you to retain all important information and avoid duplicate work. Already an Exact customer? If so, you can simply upgrade your existing solution.


It is entirely up to you. You can cancel your Exact for Manufacturing subscription on a month-by-month basis.
When setting up an account in Exact Online, you complete a number of steps, one of which is "Do you wish to import data from another software package?". If you click 'Yes', you can then import data from various software packages with ease, including: Exact for DOS, Exact for Windows, Exact Globe 2003, Exact Compact 2003, Unit4, Davilex and AccountView. In addition to these packages, it is possible to perform import/export tasks from other packages based on CSV/Excel files.
During implementation of the Ultimate edition, the consultant will decide which data should be imported and how this will be performed.
Exact applies strict security measures. All data from our cloud products is stored in a data centre managed by Amazon Web Services in Ireland. Everything is stored in an encrypted format, with no involvement from anyone – not even when making an emergency back-up. In addition, all Basic, Advanced and Premium accounts have been protected through two-step verification since 25 May 2018 (GDPR). You can opt for Exact Cloud or On Premise with the Ultimate edition. Exact Cloud has been awarded
ISAE 3402 Type II certification
. This safeguards the security and continuity of our framework, making the Exact Cloud a secure, future-proof choice.
Yes, you can use Exact for Wholesale Distribution Basic, Advanced and Premium on your smartphone, tablet and desktop. An app is available in the Apple App Store and the Google Play Store. The app provides you with a real-time overview of all your data anywhere, any time.
A range of apps is available for the Ultimate edition on iOS, Android and Windows 10. These apps are available specifically for CRM or HRM. A general app is also available that contains all information, documents, workflows and even a social timeline.

Training, support and
consultancy
Our unique services will help you quickly get started with Exact for Wholesale Distribution. All advice options and ways to get a great head start are available here. Support, training, consultancy: our services to help you keep an overview of all your processes.