Exact for CRM

turns sales opportunities into deals

Want to increase the strength of your sales organisation? Digitalise your sales team with CRM software to immediately see the segments you are successful in. Go for the lowest acquisition cost in combination with the highest customer life-time value.

Make your CRM system the starting point for your digital business by combining it with a digital marketing approach and e-commerce.
One storage place for all
customer information
An integrated CRM system with some really handy apps always gives you insight into all customer information: from trade show appointments to email history, from agreements and quotations to invoices and orders. Everyone in the company looks at the same, up-to-date information, as it is stored and made available centrally. 

Exact for CRM enables sales management to make their forecasts even more accurate and gives financial managers insight into customer acquisition costs. 
The key
benefits

of Exact for CRM
Boost your sales effectiveness and transparency
Exact for CRM gives you insight into both the financial and relational information of prospects and customers. The combination of a more reliable sales forecast and a better understanding of customer acquisition costs leads to better marketing and greater control.
One central place for all customer-related information

Exact CRM is an integral part of the business software system. There is no need for any links: all customer and product information and all financial data – on billing and debtors, for example – are directly available in the CRM system and the app. This is a major advantage, because the information that is updated from other processes is always available to everyone from one source in real time.

The new CRM Workspace makes information easily available based on the user's task and role. Social timelines make it easy to share business information on customers and prospects with colleagues.
An essential link in a digital business
Offer a better customer experience by ensuring consistency in your customer approach on your web store, by email or by phone. Exact for CRM brings customer data together from all digital channels. That is the basis for a personal customer approach.
Good insight anytime, anywhere with the CRM app
The CRM app unlocks all data from your CRM system, even to people who are on the go. This gives sales people on the road all the information they need, including that invoice that was just paid 5 minutes ago. 

The Exact CRM app is available for iOS and Android smartphones and tablets, and for Windows 10.
More about the Exact CRM app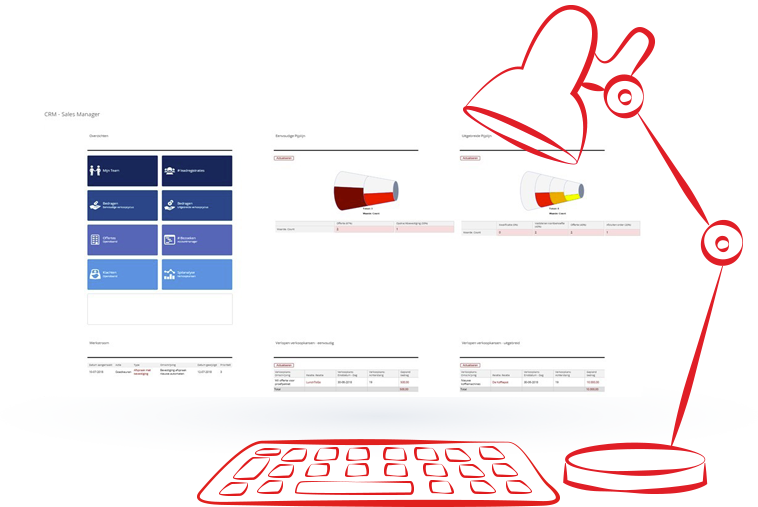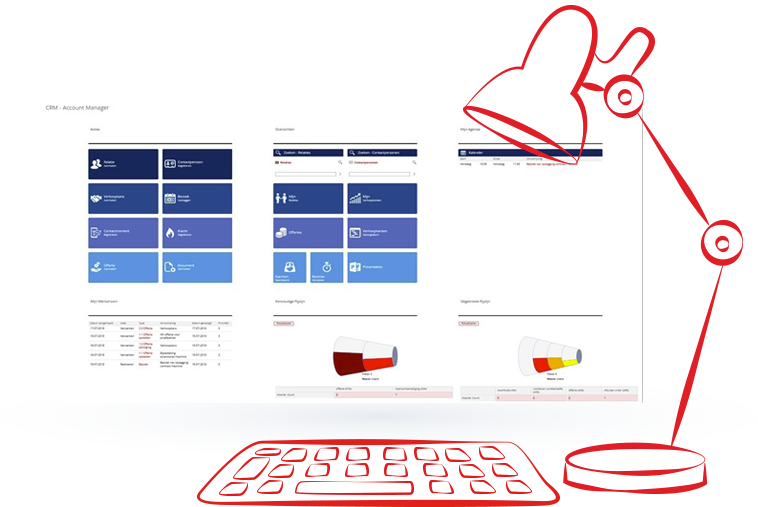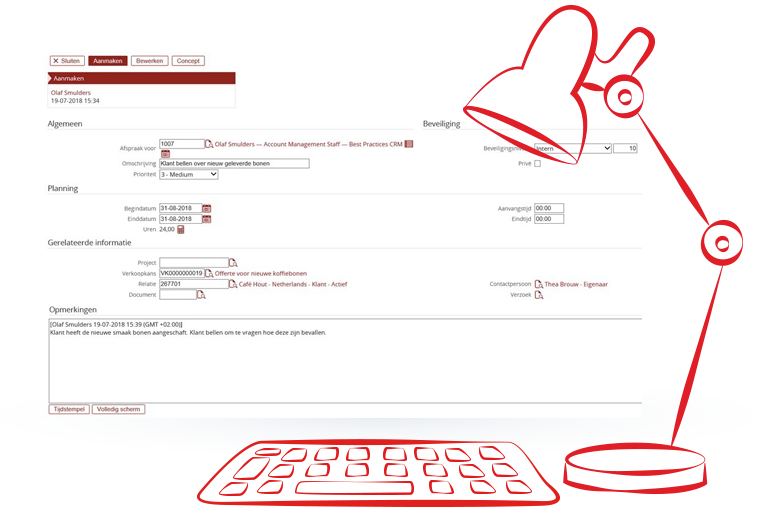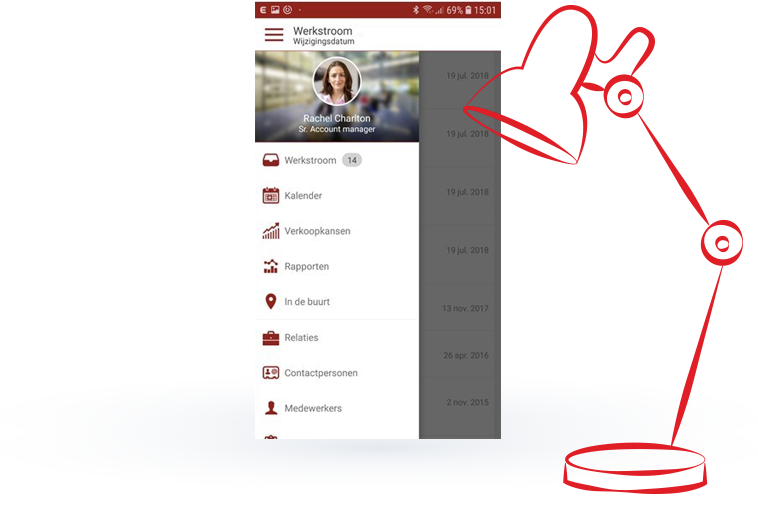 Client testimonials

CurTec

Exact for CRM supports our growth ambition of 10 to 15%.
Client testimonials

Soweco

Exact for CRM brings people closer together.
Client testimonials

Tiptel

You immediately create a sense of trust with your customer.
Basic

Included in the user price

Included as standard in all editions of Exact Online.

Features

Maintaining accounts and contacts
Sales opportunity management: pipeline & sales forecast dashboards
Creation and processing of quotes

A fast, secure cloud solution that evolves with your business.

Order additional users

Ultimate

Price on request

Add-on for the Ultimate and Enterprise editions of Finance, Wholesale, Manufacturing and Business Services.

All features of Basic

Ability to link contact person to multiple clients
Workflow based on activities
Integration with Microsoft Office

Scalable solution in the Exact Cloud or your own cloud, or an on-premise solution.

Request a demoRequest a quote
All subscriptions are excluding VAT. Exact Online can be cancelled on a month-by-month basis.
Subscriptions for Exact Globe, Synergy and Business Software can be cancelled on a year-by-year basis.
Compare all features.
Get started

with Exact for CRM

Our unique services will help you get off to the best possible start with Exact for CRM. All the elements of our services, such as support, training courses and consultancy, are conveniently presented here.