The partnership between Exact and Max Verstappen opens doors that would remain shut to others. It provides insight into the fascinating world of Formula 1, where innovation and state-of-the-art technology are the norm. What happens in the background to make it possible for Max to drive his laps, and what can we learn from it?
Welcome to the high-tech world of Max Verstappen.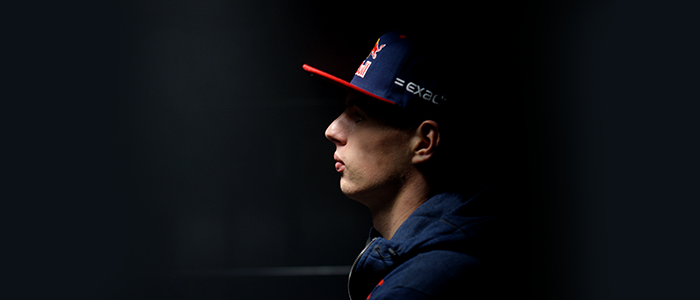 Change management and continuous improvement
The cars Max and his teammate Daniel Ricciardo drive are made in the Red Bull Racing factory in Milton Keynes, England. The plant employs around 750 people literally around the clock in order to get those two cars onto the track in the best possible condition. From design to construction, everything happens in-house. The engine and gearbox are virtually the only parts that are made elsewhere.
Al Peasland, Manager technical partnerships for Red Bull Racing, went from aerospace industry to Formula 1. He felt that would be more of a challenge. He enjoys the constant drive to keep improving cars under time pressure from the merciless deadlines in the racing calendar.
Yes, we're a Formula 1 team, but I would say more importantly, we are a change management and continuous improvement team."
You see, a Formula 1 car is never finished. For every Grand Prix, there are over 1,000 adjustments made to it; a total of around 30,000 per season. After all, every circuit has different properties, to which the car is adjusted with scientific precision. Data from previous races is also used to implement further improvements. But more on that later.
The result of this drive for technological optimization is that Max gets into a new car every race, with new calibrations and new handling. It looks the same, but that's as far as the similarities go. Now you understand why there are three free practice sessions before every race: during these precious hours, Max has to get used to his 'new' car and work with his engineers to find the final tweaks to get it exactly the way he wants it.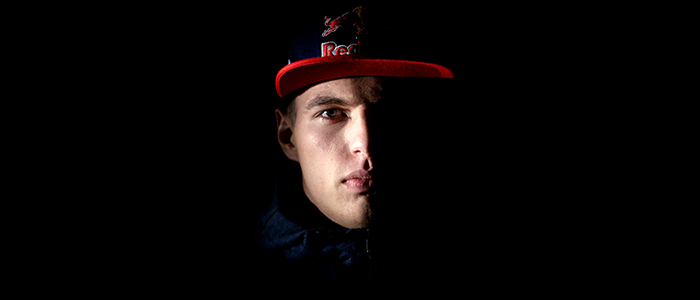 The digital twin
Thankfully it's not as if the team has no idea how the new car will handle during the first free practice session on Friday. You see, those 1,000 adjustments are not implemented based on gut feeling; it's all about data and continuous validation. For instance, before a new front wing is made, it has already been extensively tested.
A new part like that begins life as a 3D CAD, to be tested using Computational Fluid Dynamics (CFD), a super computer that works like a digital wind tunnel. If the part performs as expected, it is installed on the car's digital twin in the racing simulator. This simulator is extremely realistic. Max calls the lack of G-force the only difference with reality.
Does the design hold up in this environment too? Then it goes into production. But as a 60% scale model first, to be tested in a real wind tunnel. The results of these tests are used to validate the virtual environment. Only after all this is the part finally built and installed on the car.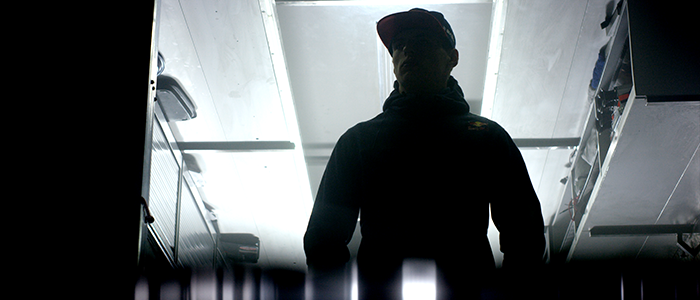 An army of data analysts
While Max has to make his decisions in the car in a fraction of a second and mostly based on gut feeling, there are hundreds of team mates who are exclusively focused on exact science. They not only do this in between races, but even during a Grand Prix. In the paddock, analysts read out the car data, so they know how it's holding up.
In a top team like Red Bull Racing, that's not all. They have their own operations room in Milton Keynes, fitted with the largest 4K screen in Europe, where another 40 analysts watch along in real time. And to be clear: they're not watching racing footage, but data from the car.
Within ten seconds Max received feedback on how he could fix the problem with his gear box"
These analysts don't need to worry about getting bored. A Formula 1 car has around 1,500 sensors that measure just about everything imaginable. Think of temperature, fuel usage and pressure, but also bottom wear, rubber percentage on the tires and the energy released in braking.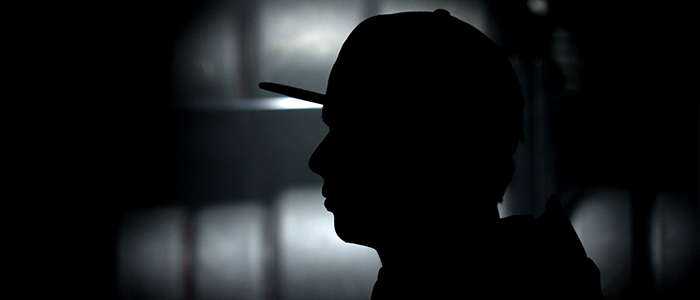 Real time analysis and support
During a Grand Prix, Max is constantly in contact with this entire army of data analysts through his racing engineer Gianpiero Lambiase. They consult to determine for instance what the right time is for a pit stop, and what type of tires they should switch to. But the analyses mostly lead to adjustments that are invisible to the public.
During the Grand Prix of Japan on October 9th, Max noticed that around 10 laps before the finish, his car was shifting gears very roughly. He reported this to Lambiase through his on-board radio and within ten seconds received feedback on how he could fix this problem himself, using his steering wheel. By the next corner, Max's car was driving like a dream once again.
As Peasland put it: "To us, a race is just another test event. It's an opportunity to capture data and feed that back into our development loop, so we can develop the car even better for the next race."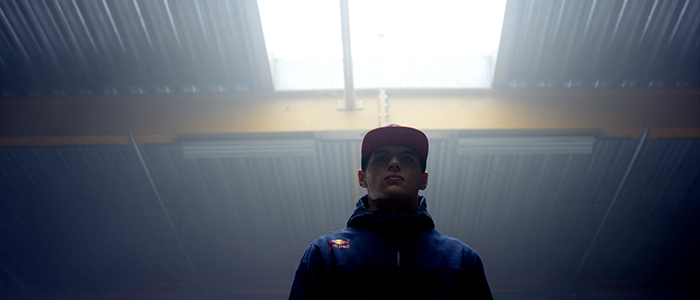 The age of digital business
Fascinating world, isn't it? The best thing is that there are also lessons to be learned. Even if you don't employ 750 rocket scientists yourself. For instance, the willingness to achieve better every day than the day before – and to act accordingly.
The obsessive urge to improve in Formula 1 is fed by the constant sharpening of the rules and under the watchful eyes of 80 million viewers per race. Now, there probably aren't quite as many people looking over your shoulder, but you are definitely dealing with a fast-changing market.
Whoever doesn't adjust to the digital age, is history. I'd say 'just check the papers,' but quite a lot of them are themselves strong examples of what happens if you don't adjust. This is why the larger banks are researching block chain and why retailers are looking into Augmented Reality applications.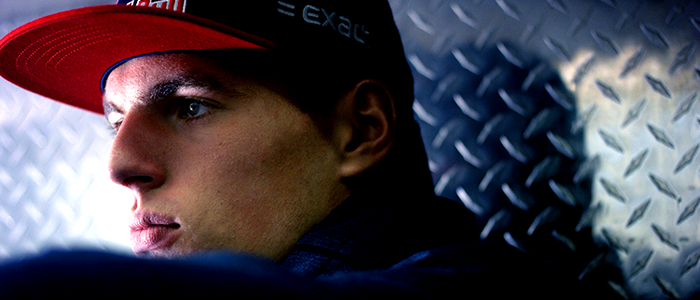 Who analyses your data in real time?
Imagine being Max Verstappen. This may be difficult, considering the life of this 19-year-old mega talent, the youngest Grand Prix winner in history, has little in common with yours. But still. Try to imagine.
Did you manage?
Okay. So you're Max. That means your company is now your car. As you know, that generates heaps of data. In your case: financial administration, stock management, client and personnel data, and the list goes on. Of course you have a modest team in the paddock in order to process and analyze that data.
The questions is: How do you become a top team? How do you get an operations room in Milton Keynes? And who makes real-time analyses of it when you need it?
Welcome to the world of cloud business software.
This is what Exact does. Or rather: what Exact makes possible. We are your operations room. And we enable your bookkeeper or accountant to make the real-time analyses you require. Thanks to our cloud business software, they have real-time insight into the proceedings of your company. As a result, they don't just send you information at the end of the quarter, but during the race.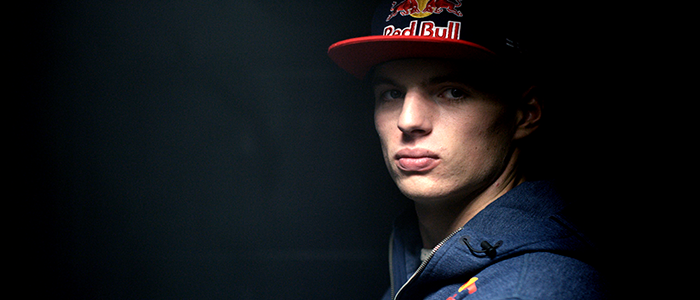 New technology, intelligently applied
Exact loves ambition. And innovation. That is why we love Max, and that is why we love our customers. We help them realize their ambitions. We don't do that by taking the wheel, but by intelligently applying new technology. It's how we help them make the right choice at the right time.
Are you always curious about technological innovation? Exact is too! We research every new technology we come across, and write about it on our technology blog – increasingly in English, too. Also make sure to watch our exclusive interview series Inside the Workshop with Max.