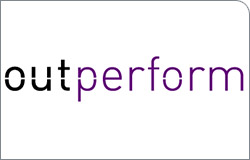 Exact has signed a cooperation agreement with Outperform, a supplier of Sales & Operations Planning software (S&OP). As part of the agreement, Exact will start offering the S&OP software worldwide as an integrated part of Exact Globe Next. This gives clients the ability to manage the entire process from sales forecasting to operational planning using our ERP solution.
The challenge you face today is clear: more sales, lower costs. The contradictory goals for the sales and operations departments quickly result in division and inefficient use of business assets. And with the consequence that your goals are not achieved. The Sales Forecasting and Sales & Operations Planning (S&OP) solutions help your company to avoid this.
About Outperform
Outperform provides supply chain management software worldwide. The company has its head office in the Netherlands and locations in the United States and Spain.
Sales Forecasting
Sales Forecasting enables you to forecast the demand for your products based on historical sales order data from Exact Globe Next. Forecasting tools are then used to determine the most accurate forecast per product, taking into account trends and seasonal influences, for instance. This is combined with the market insights from sales and marketing in order to calculate accurate forecasts for each product.
Sales & Operations Planning
S&OP is an extension of Sales Forecasting. The forecasts are used to plan the delivery of your products based on the inventory strategy. This strategy ensures the balance between demand and supply and the realisation of the right service level at the right costs for every product. By applying these inventory strategies, you can avoid inventory inefficiencies, like superfluous or outdated inventory and urgent orders. The calculated supply plan consists of purchasing orders and/or production orders and is exported to Exact Globe Next for the next steps in the operational handling.
Functions
Cooperation between various users in the organisation
Different forecasting strategies for different products
'Watch Lists' to monitor specific product groups
Export to and import from MS Excel
Multiple what-if scenarios possible
Immediate feedback on the consequences of decisions
Reports to monitor sales success and enforce responsibility for a correct and timely forecast
Demand, purchasing and inventory are managed in connection with each other in a single system
Specific inventory strategies ensure the right service at the right cost level for every product
A dashboard for the departments within the organisation
Integration with Exact Globe Next
Are you interested in finding out exactly what Sales Forecasting and Sales & Operations Planning (S&OP) could do for your company? Then contact your account manager.