Exact, a global frontrunner in business software in the cloud for SMBs, appoints Paul Ramakers as Managing Director Business Solutions and member of the Board of Managing Directors. He will be responsible for Exact's business unit that focusses on supplying private cloud and on premise solutions. The offering consists of integrated ERP, financial, CRM, HRM and BPM software for larger or more complex businesses.
Paul Ramakers: "This is a very exciting time for Exact as we are on a journey to become a global top three player in business software in the cloud for SMB. My career here started nearly two decades ago and since then we have always been able to successfully transform and adapt the company to ever changing conditions. Our strong heritage in supporting small to medium sized businesses around the world, wide knowledge on their local and international business processes and the level of technological expertise within the organization, make me feel very confident about our future."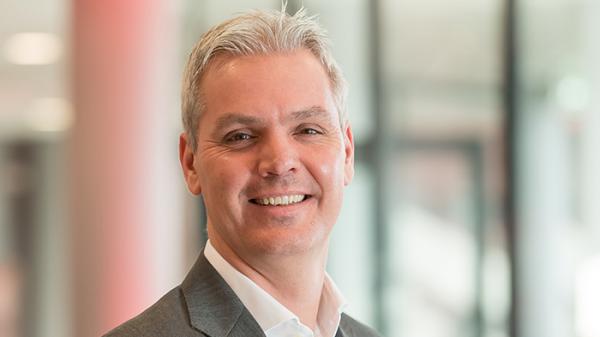 Ramakers joined Exact in 1995 and since then served the company through several executive roles like Managing Director Benelux and Corporate Strategy Director. In this last role Ramakers focused on the future direction of the company and initiated projects that paved the way into becoming a frontrunner in business software in the cloud for SMBs.
Erik van der Meijden, CEO Exact comments: "With his deep understanding of the industry, the company, our solutions and ecosystem of partners, resellers and customers, Paul offers a great mix of experience that will help us to realize our ambition of becoming a global top three player in business software in the cloud for SMB. Since 2003 Paul has always been highly involved with Exact's reseller network. This is invaluable for the company as together with them we expect to further boost the international success of our private cloud offering."
About Exact
Vigorous business software. That's what Exact builds. For more than 200,000 businesses around the world. For entrepreneurial Doers who dare and, if they fall, always get up again. Exact breathes that same spirit.
Thirty years ago a garage start-up by six students, now a global company, employing 1,550 people in 15 countries with revenues of € 188 million in 2014.
With Exact, businesses can quickly respond to shifting market conditions and grasp opportunities with both hands when they arise. Our business software enables customers to focus on their next goal, and look ahead to the next challenge.
For further information about Exact, visit www.exact.com or contact:
Media Relations
Exact Holding B.V.
Jelle Zuidema
T: +31 (0)15 711 5462
M: +31 (0)6 4179 4588
E: jelle.zuidema@exact.com