Continual insight, up to date reports and accurate forecasts
Delft, 1 October 2015 - Exact and LucaNet introduce Exact Consolidation - Powered by LucaNet. Using this new solution, companies with operations in multiple national and international locations can consolidate all their financial systems quickly and easily. That results in trustworthy, complete insight in all results from across the entire company, in turn increasing the accuracy of forecasting. Exact customers already making use of the solution include Generator Hostels, TET Groep and Pirtek.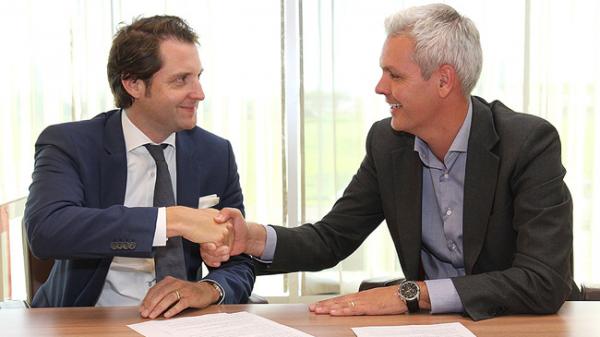 Complete insight and accurate forecasting
Exact Consolidation - Powered by LucaNet makes it possible to unlock financial data from any reporting tool or information system. In addition to Exact Globe, Exact Financials and Exact Online, sources like Excel and other ERP-applications can be seamlessly coupled to the consolidation solution. That enables clear analysis and trustworthy management information. Exact Consolidation is easy to manage and use for all financial professionals.
"We're delighted to announce this exciting new partnership and the accompanying proposition." Explains Jarno van Hurne, Product Marketing Director Business Solutions at Exact. "Businesses operating in multiple locations can find it very difficult to get complete insight throughout the entire group. Differing structures, processes and foreign fiscal and legislative requirements mean complexity. And that means challenges in properly interpreting results. The LucaNet addition to our portfolio means we can offer organizations a further improved level of service."
Oliver Schmitz, executive board member LucaNet: "If you want to get ahead of your competition, you need to have your management information in order. This consolidation solution offers businesses the trustworthy, real-time analysis required for effective decision-making. We've built up many years of experience in creating consolidation tools and have created a solution that's quick and simple to implement. We're confident that the partnership with Exact will further expand our market reach and ability to support businesses in their operations."
Certified
Exact Consolidation – Powered by LucaNet certified according to the IDW PS880 audit standard. All validation rules and audit trails are fully integrated.
---
About LucaNet
LucaNet AG has been developing financial consolidation, planning, reporting and analysis software for more than 15 years. The company head office is located in Berlin, with further locations in western and southern Germany. Internationally, LucaNet is represented in Austria, Switzerland, the Netherlands, Belgium, United Kingdom, France, Ukraine and China.
Our software products can be applied separately or in individual combinations:
LucaNet.Financial Consolidation – Software for legal and management consolidation
LucaNet.Planner – Software for transparent planning and efficient controlling
LucaNet.Importer – Software for faster data transfer
LucaNet.Group Report – Software for effective collection and validation of data
LucaNet.Equity – Software for efficient controlling of equity holdings
Further products:
Business Intelligence with arcplan
Business Intelligence with Microsoft technology, including analysis and reporting services and Excel
We supplement this portfolio with consulting services and professional training courses on LucaNet products. Practice-focused seminars and executive education are included in the scope of services of the LucaNet Academy GmbH.
About Exact
Vigorous business software. That's what Exact specializes in building for more than 200,000 businesses around the world. Businesses of entrepreneurial Doers who dare to dream and, if they fall, always get up again.
Exact breathes that same spirit. The spirit that's helped us turn a garage start-up by six students thirty years ago into a global company, employing 1,550 people in 15 countries. We love the energy of fast growing companies. We love the bumpy road of innovation. We love what's around the corner.
That's why we build business software that enables you to focus on the next goal, and look ahead to the next challenge. So we say dare to challenge the status quo. Analyse, test and improve products, organisations and business models — constantly. With our vigorous business software, the future is what you make of it.
For further information about Exact:
Exact
Jelle Zuidema
T: +31 (0)15 711 5000

Whizpr
Marjan Schrader / Mandy Willemsen
T. +31 (0)317 410 483
E. exact(at)whizpr.nl