No Hands Accounting

frees up time for financials

Creativity creates value, but this takes time. You can free up more time by having all your repetitive work automated. This will in turn allow you to improve the advice you give as an accountant, controller or CFO. 

From accountant to
digital CFO
All successful companies have one thing in common: their financial management is solid as a rock. Thanks to automation, the accounting is always up to date. The software processes invoices, bank files and statements in the background. An alert is raised in case of any discrepancies. As a result, the data is correct and you have more time to offer valuable advice.
No Hands Accounting

with Exact

With Exact's financial solutions, you are well prepared to continue to play a relevant role in the Internet of Business with connected systems, machines and people. No Hands Accounting is based on automated bookkeeping, electronic invoices and digital statements.
Solid insight into your company at all times
You can use your laptop and mobile app for continuous insight into your company. Finding and retaining customers is where it all starts for all companies. That is why all our cloud and mobile solutions include invoicing and customer relationship management.
Let the robot do the work
Thanks to our use of artificial intelligence, your administration, logistics and manufacturing will be a piece of cake. Send electronic invoices that are paid immediately and automatic reminders in case this does not happen.
Benefit from a powerful ecosystem
Exact is the best platform for your collaboration with your accountant. It allows your accountant to give you far more targeted advice in far less time. This is one of the reasons why accountants have recommended Exact for 35 years. The Exact App Centre gives you access to 700 apps. This enables you to link all the features you need to your financial software.
How Exact supports your
financial administration
UBL Standard
In the coming years, electronic invoicing in Universal Business Language (UBL) will become the new standard. UBL is used to exchange invoices electronically without any manual work between companies, but also between companies and governments. This can also be done completely electronically from one accounting department to another. The invoices are sent directly to accounting via the PEPPOL platform. This reduces the risk of errors when invoices are processed.
Advantages for your financial administration with Exact
Exact gives you the full financial overview. Our financial dashboards and reports give you direct insight into all of your financial processes – from an interactive balance, budget and cash flow to checks and audits. Risk management, compliance and control – everything together in one financial package. Take advantage of financial project management and reduce manual work thanks to digital processing and automatic invoice entry. Other benefits are:
6 real-time dashboards: sales, costs, results, liquid assets, risk and management
International operations: including languages and rules and regulations (legislations) in more than 40 countries
Waste less time and increase the quality: with central master data for all administrations
Quick and clear approval anytime, anywhere
International financial software
In today's digital 24/7 economy, business is almost always international. Whether you already have international sites, you want to open some, or you require an overview of international partners, suppliers, customers and/or competitors: if your financial processes are in order, you can control and expand your growth. Exact's financial software enables you to work in a single central system in all countries. This enables you to achieve rapid standardisation, uniformity and compliance with local and international legislation and regulations in a standard, out-of-the-box financial management system.
Read more about International Business
Purchase to Pay (P2P)
Procure to pay or purchase to pay automates your processes from purchasing to accounts payable, from purchase requests for products or services to the final invoices and payments. This process often still has a lot of room for improvement. On the procurement side, the ordering process can become smarter and on the back office side, accounts payable can be improved.
With Exact Purchase to Pay, you are in control of the expenditure of your entire organisation. Optimise your procurement processes with a visible financial result.
Business Intelligence and reporting
Our business intelligence tool Exact Insights gives you a standard finance dashboard. It makes it easy for you to quickly convert large amounts of data into meaningful information, organisation-wide KPIs and trends. The 'what if' analysis is a powerful element of the Finance dashboard. The system calculates a number of possible scenarios based on a number of variables you specify. Support your financial analysis with this powerful tool.
All about Exact Insights
Exact Consolidation
The year-end closing is always a lot of work for any financial administration. During that period, you are often inundated with spreadsheets. With Exact Consolidation, you access a single central source of financial data. This tool enables you to fully streamline and monitor your financial processes. The smooth integration with Exact for Finance ensures that you can effortlessly import your financial data, budgets, forecasts and other non-financial data. This will speed up your period closing and support you in your budgeting and forecasting. This also ensures that your management reports are based on the most up-to-date information.
More about Exact Consolidation
Choose your perfect deployment option
Exact provides a single solution that supports all of your processes in every location. Our products are available in various deployment options, enabling you to decide for yourself which type best meets your wishes. Are speed and accessibility top priorities? The Exact Cloud uses the technology developed by Amazon Web Services (AWS) to make Exact Online available. The Exact Cloud also enables us to take the reins and manage solutions such as Exact Globe and Exact Synergy. Prefer to take care of everything yourself? If so, opt to use our solutions in your own cloud or install them locally.
Discover our deployment options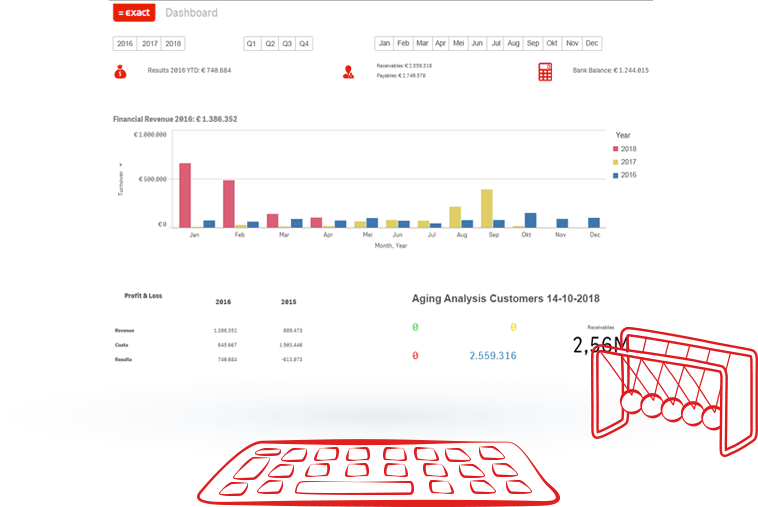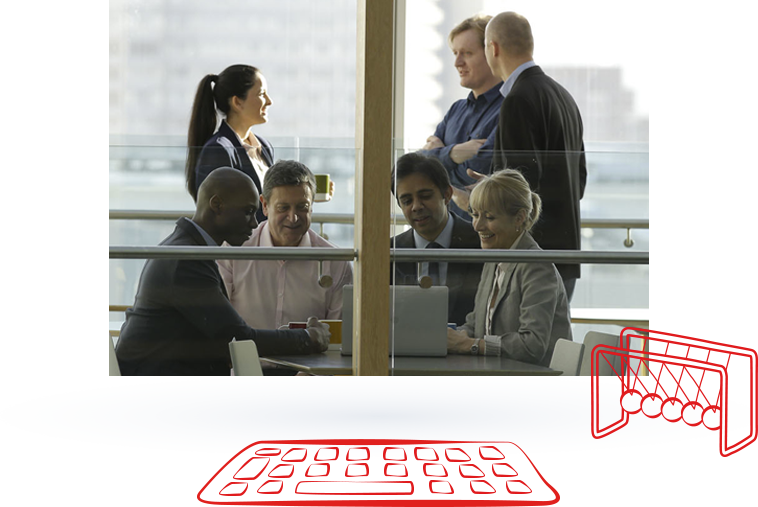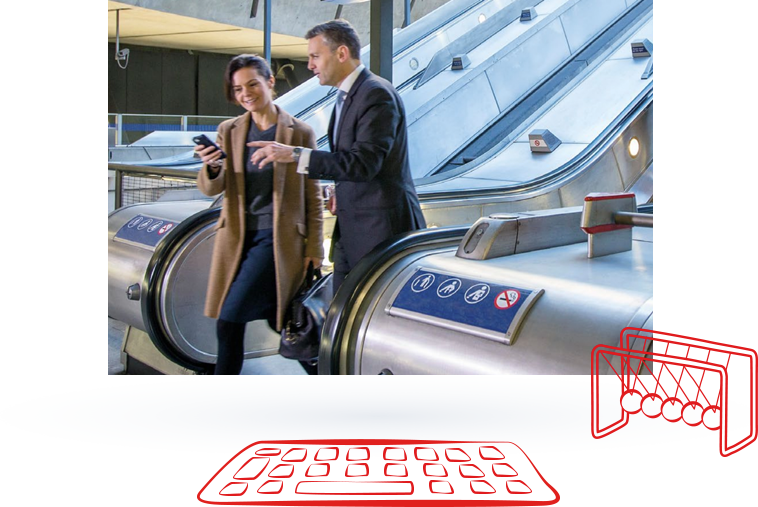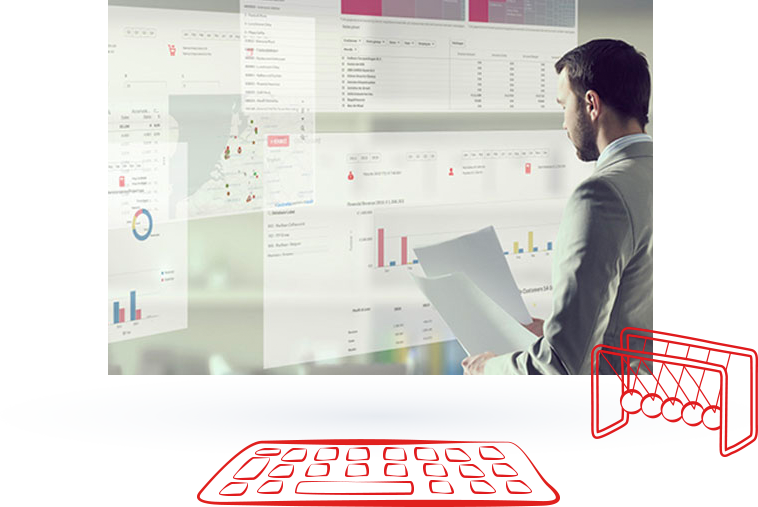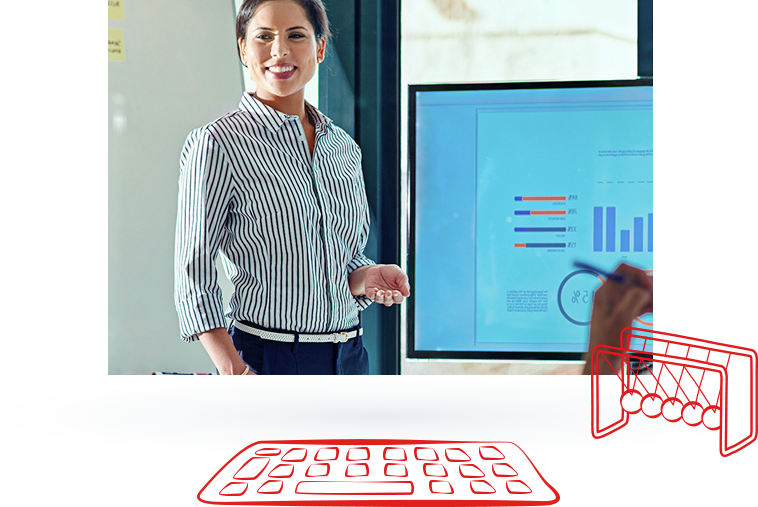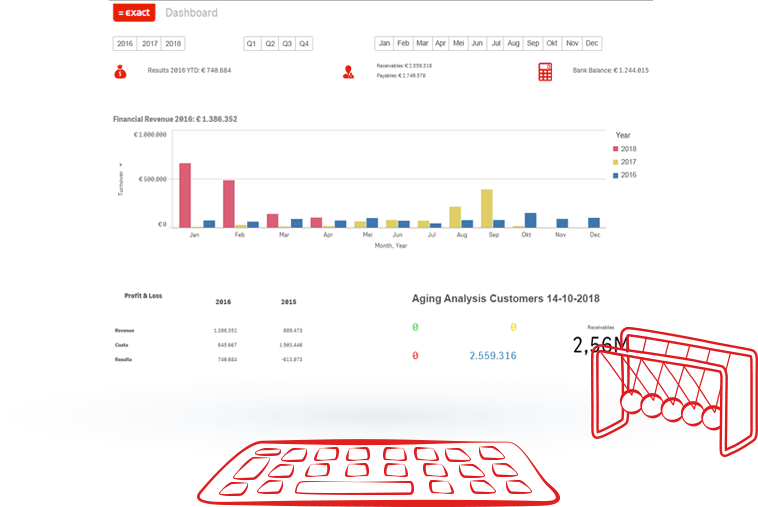 Client testimonials

Van Wijngaarden

Finance, invoicing, inventory, manufacturing, CRM, projects and purchasing – everything is now connected and carried out within a single system. This works brilliantly for us. Despite the growth of the company our office still has the same number of staff, which is really saying something.
Client testimonials

Valk Welding

We appreciate going with the flow of developments of an Exact standard package. This leads to a stable and continuous process. Exact is also a stable partner
Client testimonials

Tebodin

With Exact Globe, we have been able to reduce our reporting time by 20%.
Client testimonials

Yogi Tea

Quality requirements, warehousing and administration under control.
Client testimonials

Qlip

As a dairy country, we're already forerunners, but there's still a whole new world to conquer. Exact's software will help a quality control company such as Qlip to maintain this leading position even more effectively.
Client testimonials

Agrifac Machinery

The Exact solution is intelligently set up, our information overview becoming increasingly more accurate which in turn supports the effectiveness of our planning. It's a piece of cake to review or update your production plans in Exact.
Also ready for
No Hands Accounting

?